Justin Bieber released new music after seven months of releasing Changes. He collaborated with Chance The Rapper for his song, Holy. The singer also released a music video which featured Wilmer Valderrama. Not just him, it also features Star actress and devoted Belieber, Ryan Destiny.
In the music video, Justin and Ryan seem to have a good time at their respective jobs only to be affected by a 'situation'. Presumably, the situation was the ongoing coronavirus pandemic. Both of them lost their jobs and were evicted from their apartment.
The duo was left to wander on the street at night as they came across Wilmer. Wilmer played a military returning back home in his truck as he spotted Justin and Ryan. He offers to take them home and when they reach his home. The actor appears to be painfully happy as he greets his children. The family including the guests, Ryan and Justin, shared a meal together as they smiled away.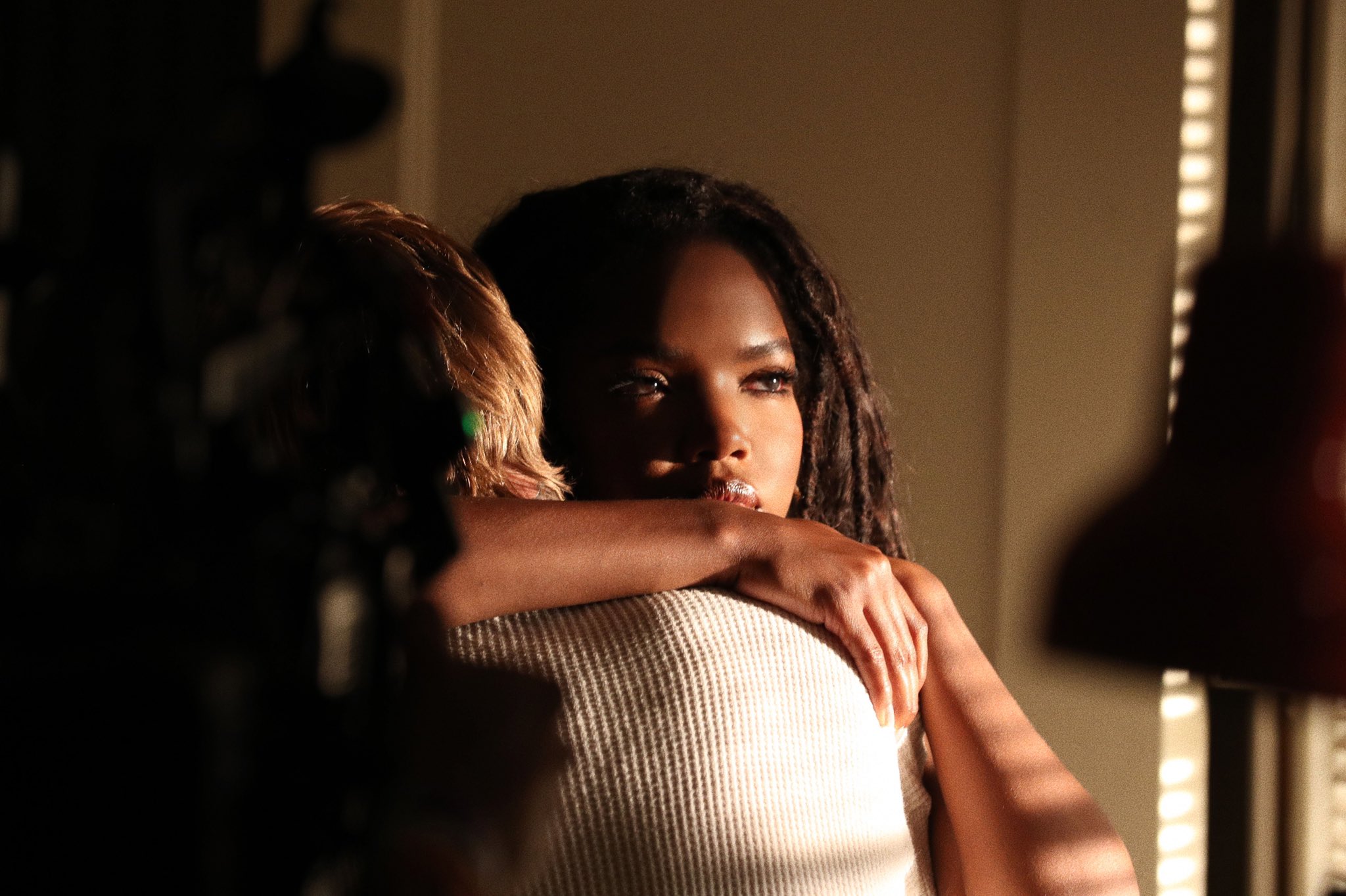 The music video encourages people to be kind to each other and help each other in times like these. According to ABC News, more than 860000 Americans have filed jobless claims. Most of the singer's fans were thrilled with the music video and the message, however, few were not happy with Wilmer's appearance.
Justin is repped by Scooter Braun, who is also the manager of Wilmer's ex-girlfriend, Demi Lovato. "Wtf scooter signed demi if he was going to be that dirty with her?…what planet do you leave on? if you sign a client, the least you can do is to search about their lives…," one fan tweeted.
Wilmer Says He is Happy For Demi
Another one of the fans said it was awkward. The user said Demi is not going to talk to Justin or Scooter for a month now that they had Wilmer in the video. A source revealed that Wilmer is happy for Demi as she is engaged to her fiance, Max Ehrich. The source revealed, "Wilmer wishes Demi nothing but the best and is happy to see she's found someone to share her life with." That 70's Show star is engaged to model Amanda Pacheco.
Justin had hinted that something will be coming on September 11. He tweeted, "ONE WEEK" and also changed his profile picture. It was a shot of him wearing an oversized pullover/shorts combo while bathed in blue light. The singer also allowed fans to pre-save whatever is coming on JBSoon.com. His manager, Scooter, retweeted the announcement, along with the hashtag #newerabegins.
As the days passed by, Justin revealed the title of the song and who he is collaborating with. The two had a playful back-and-forth on Twitter in the leadup to the song's release. It led some to wonder if they were actually previewing the song's lyrics.
"Holy" marks yet another collaboration between Chance and Justin. The rapper appeared on Justin's "Confident" in 2013, in 2016's "Juke Jam," and on DJ Khaled's "I'm The One" in 2017, and his "No Brainer" in 2018.
Justin recently took the part of Drake for the song Popstar's music video with DJ Khaled. Not just that he was also lip-syncing to the lines where Drake mentions Selena Gomez.
Drake had name-dropped both exes, Selena and Justin, in one song Popstar back in July. In his song with DJ Khaled, Drake surprised everybody when he mentioned both the names in the verses of the song. And now, we got a music video with Justin Bieber not only lip-syncing to Drake's verses but also saying Selena in the music video.
The video for Popstar was released on September 3. The video starts with Drake getting a shower of videos from DJ Khaled asking him to do a music video. DJ Khaled had a series of videos asking Drake to make a video for their collab 'Popstar'. After which Drake decides to call in a favor and ask Justin to be a part of the song and pretend to be him.