Tracy Beaker is back on screen as an adult, reigniting her feud with her nemesis Justine Littlewood.
My mother Tracy Beaker sees Dani Harmer return, 19 years after she started playing the passionate role created by children's author Dame Jacqueline Wilson.
In a new three-part CBBC series, which kicks off on Friday, Tracy has a ten-year-old daughter named Jess and appears to fight her childhood enemy Justine.
The Story Of Tracy Beaker
Harmer said fans would be pleased with the "great" mother Beaker has become.
"They're very different – Jess is quiet, she's really good at school, she loves reading, whereas Tracy obviously wasn't any one of those things," said the actress, now 32.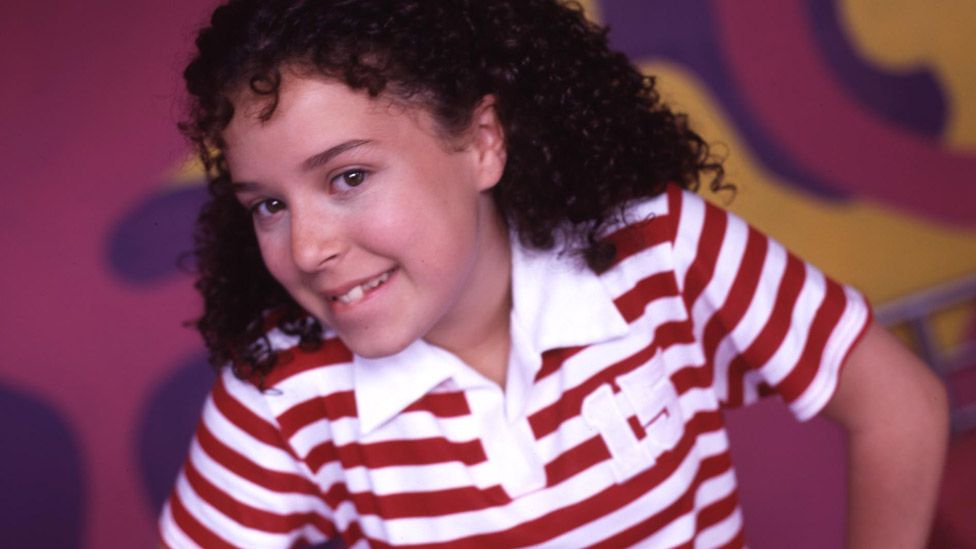 The first original book, The Story of Tracy Beaker, published in 1991, sold more than a million copies and presented a series of stories that followed Tracy's life in foster care and made Dame Jacqueline a household name.
They were told by a series of diary entries by the main character as she always waited for her mother to visit her, bringing the younger audience to the stress of life as a foster child (or, as Beaker called it, the "dumping ground").
The books inspired the popular CBBC show, beginning with the original adaptation in 2002. Harmer last played Beaker in three series of Tracy Beaker Returns, which ran from 2010 to 2012.
The New Series
My Mum Tracy Beaker, adapted from Dame Jacqueline's 2018 sequel, now finds the title character in her thirties, with Jess, played by Emma Maggie Davies.
Their lives have changed dramatically following the arrival of Tracy's new boyfriend Sean Godfrey, played by Jordan Duvigneau.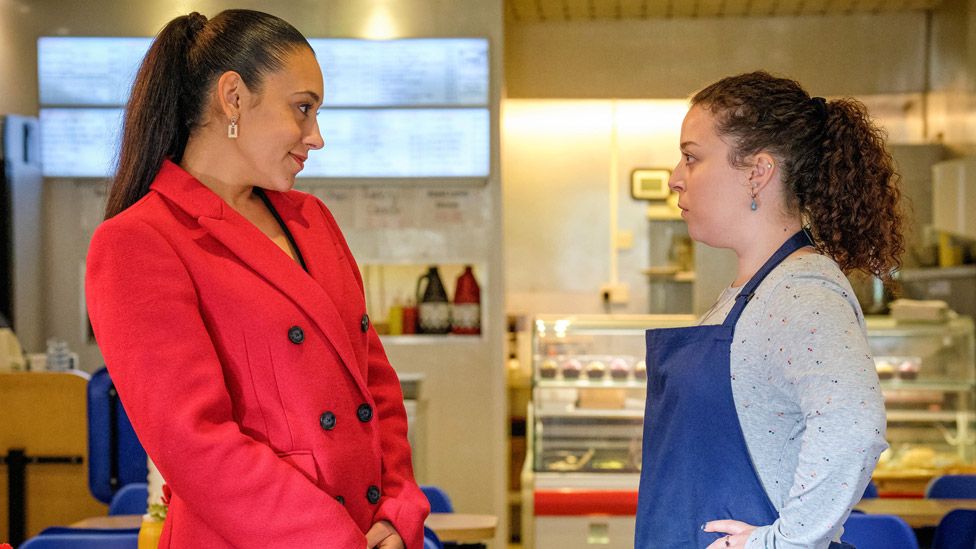 The series also features a host of classic characters, including Montanna Thompson who returns as Justine to rekindle her feud over child care and Beaker.
Lisa Coleman has also been cast as her second mother Camilla 'Cam' Lawson, alongside Bridgerton star Ruth Gemmell as Tracy's birth mother Carly Beaker.
Reactions
A 30-second teaser posted on social media by Harmer on Tuesday – showing Tracy coming face-to-face with her old foe – went viral.
And the first episode was hotly anticipated among fans of the original series, many of whom are now much older than the target audience for CBBC.
It was warmly received, with the Evening Standard saying the reboot was cleverly "calibrated to win over kids and nostalgic adults alike".
"The original CBBC show dealt with weighty issues with a light touch, and never swamped its young viewers… just like Wilson's books," wrote the paper's critic Kate Rosseinsky in her four-star review.
"Writer Emma Reeves, who has worked on episodes of every Beaker series, has taken a similar approach with this adaptation. The result is a deeply compassionate drama that's uplifting, funny and never saccharine. It handles its heartbreaking moments as confidently as its heartwarming ones."