Legendary US interviewer and radio personality Larry King has died aged 87. Indeed, a sorrowful moment for the entire world.
His interviews are estimated to be 50,000 in his illustrious six-decade-long career. He was the host of the famous CNN Larry King Live which ran for more than two decades.
Cause Of Death
Sir Larry King passed away at Cedars-Sinai Medical Center in Los Angeles, as per the reports of Ora Media, a production company that he co-founded.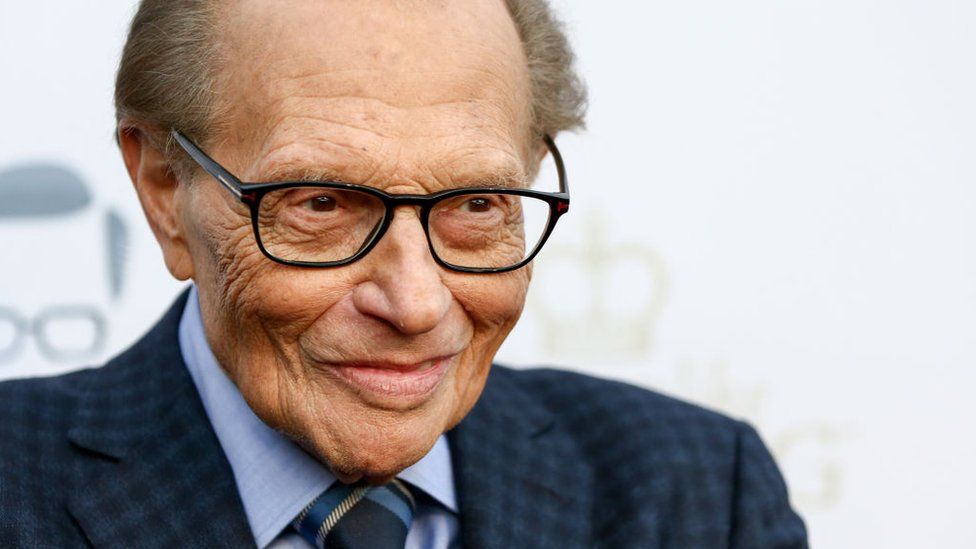 He suffered many diseases in recent years including cardiac difficulties and heart attacks. Earlier in January, he was also treated for Covid-19, US media says.
Gold Studded Career
"For 63 years and across the platforms of radio, television and digital media, Larry's many thousands of interviews, awards, and global acclaim stand as a testament to his unique and lasting talent as a broadcaster," Ora Media said in a statement, without giving the cause of death.
He was fortunate to land interviews with all the US president right from Gerald Ford to Barack Obama. Some her high-profile guests on his talk show included Dr Martin Luther King, the Dalai Lama, Nelson Mandela and Lady Gaga.
He launched Larry King Live on CNN in 1995 . The show became a top-rated programme all over the world and made Larry King popular among all age groups. He earned several awards, all credits to Larry King Tv.
Setbacks And Retirement
Sir Larry was criticized for his non-confrontational approach and open-ended questions.
By 2010 his ratings had dropped significantly, with critics saying King's approach felt outdated in an era of more aggressive interviewing styles. King then announced his retirement, saying: "It's time to hang up my nightly suspenders."
In his final programme on CNN, King told his viewers: "I don't know what to say, except to you, my audience, thank you. Instead of goodbye, how about so long?"
Most recently, King hosted another programme, Larry King Now, broadcast on Hulu and RT, Russia's state-controlled international broadcaster.