Sophie Turner has finally shared a few snaps reflecting on her pregnancy. The actress took to social media to share a series of pictures while she was pregnant with her first child with husband Joe Jonas.
The couple welcomed their baby girl, Willa back in July. Sophie went ahead to give fans a look at her bare baby bump in two pictures. One of the pictures shows Sophie hanging out in the pool with her dog. In another one of the pictures, she is sitting on an outdoor couch.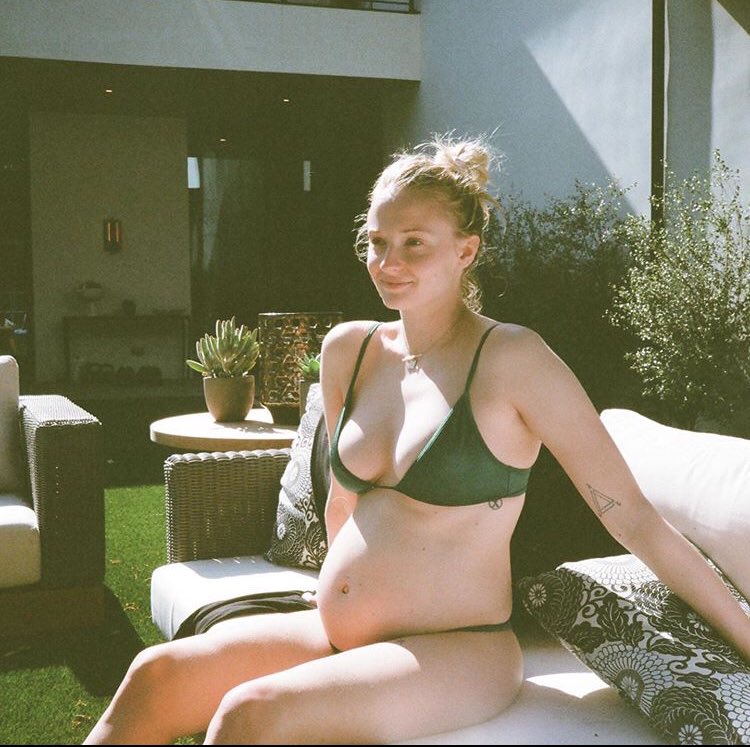 In another sweet snap, the picture shows Joe's hand caressing Sophie's baby bump. The actress captioned all three pics, "???? ???? ☀️."
Both Sophie and Joe have not spoken about their pregnancy publicly. However, their representatives did confirm Willa's birth in a statement back on July 27.
A source also revealed that Joe and Sophie were closer than ever after welcoming their baby girl into the world. The source said even though circumstances are different because of the pandemic, Joe was by Sophie's side while she gave birth. The couple is reportedly very happy as now they can spend time with their daughter and get used to their life together.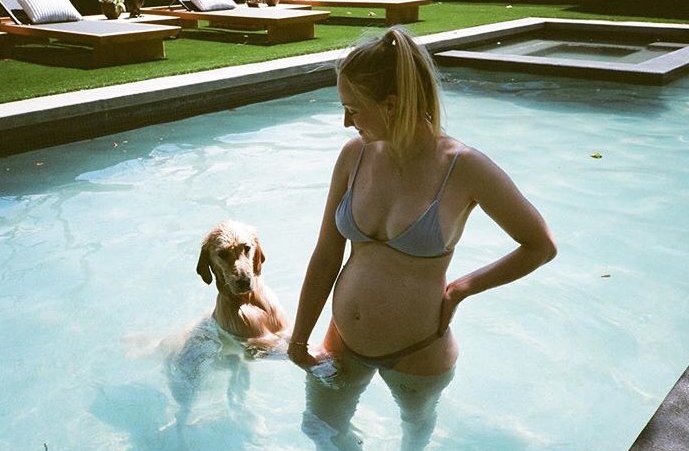 Sophie gave birth, at a Los Angeles hospital on July 27. The couple hasn't yet confirmed the news. According to sources, Joe and Sophie have welcomed a baby girl and named her Willa.
A source revealed that the couple is over the moon and is already gloating on this new addition in their lives. They further said the couple is taking their time to enjoy this moment. The couple has only shared the news with family and friends. Sources say, "With the pandemic, Joe and Sophie have been very cautious about who is around them and their little girl."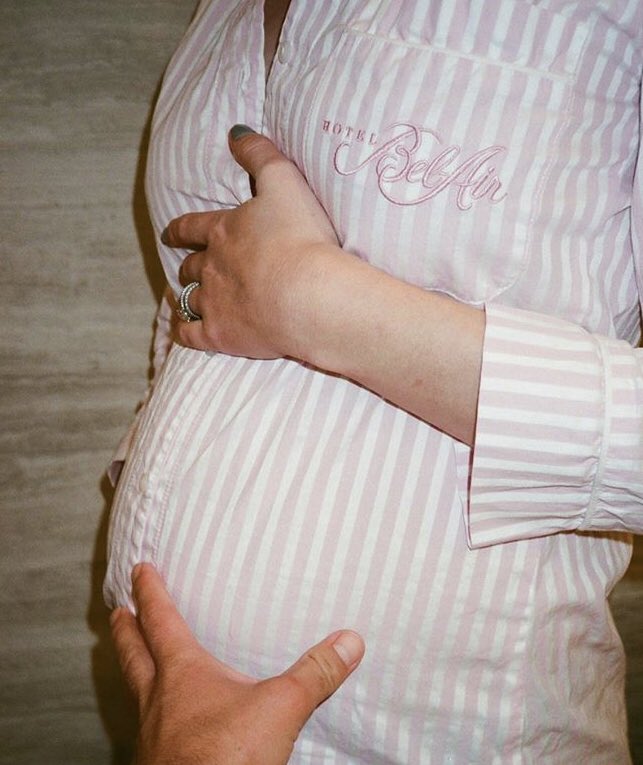 Sophie Could Not Wait To Be A Mother
The wonderful news comes after Sophie admitted that she cannot wait to be a mother. An inside source previously revealed that the couple is very happy and excited about this phase of their lives. They are getting ready for their baby.
The source also said that Joe and Sophie are trying their best to be active, They go for walks and hikes together. The couple was seen going for walks several times. Their outing in Los Angeles showed Sophie glowing with her baby bump as she was walking with Joe.
The source further revealed that the entire family is waiting for this new baby to arrive. Sophie is going to welcome the baby soon and they can't wait to shower all their love.
Joe and Sophie have not publicly talked about their baby. They have revealed in several interviews how they spend their time together. News broke of Sophie's pregnancy in February. The couple was snapped shopping at a children's store in Studio City, California. In May, Jonas talked about spending time with his wife while under quarantine amid the coronavirus pandemic.
In an interview in May, Joe talks about their quarantine together amid the coronavirus pandemic. He said since they got married last year, it is still new. So they are having a good time. Joe also reveals that they were on tour for a long time, so spending time at home is 'kinda nice'.
Sophie Enjoys Spending Quarantine With Joe
He further said that Sophie does her thing and Joe does his thing, even though they are under one roof.
"We appreciate and we know that time for ourselves is important," he continued. "So, I'll do my thing, she does her thing, even though we're all under one roof. I think that's been helpful for us."
In an interview with Conan, Sophie said she is enjoying her time in quarantine with Joe. She said everything happens according to her because Joe is a social butterfly. Sophie further says that it is difficult to lock him down and spend time with him.
She jokes that it is a prison for Joe but great for her. Sophie further reveals that she pours shots for him and they have a shot of tequila saying it's 'shot time'.
Joe and Sophie give us a sneak peek into their lives through social media. Earlier, Sophie posted a picture of Joe revealing that he cooks for her. She captioned it saying it is one of the many benefits of marrying an Italian boy. Joe did say that he is preparing new British delicacies.
Sophie and Joe have also been active participants in the Black Lives Matter movement. The pair went on several protests held to fight against racial injustice. This comes after the tragic death of George Floyd by a few police officers.