Three of the most popular and influential celebrities in Korea, BTS's Taehyung (also known as V), BLACKPINK's Lisa, and actor Park Bogum, visited the CELINE Pop-Up store in Seoul last week The event was a huge success, as the stars dazzled the crowd with their stunning outfits and charismatic poses.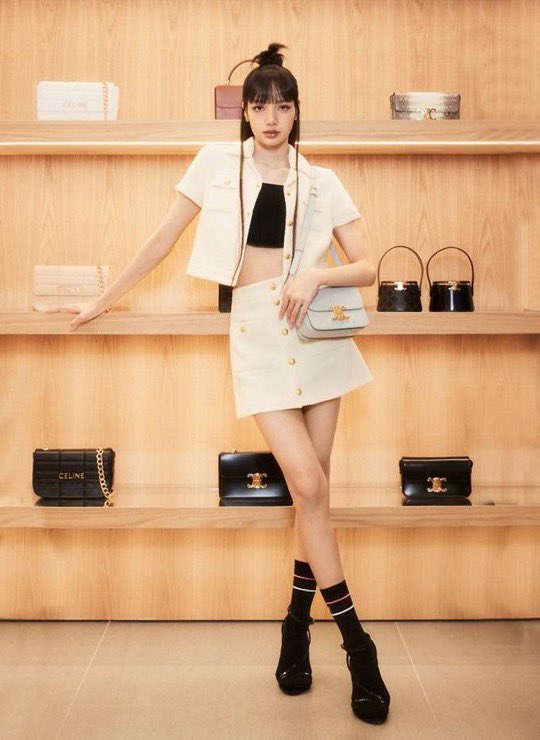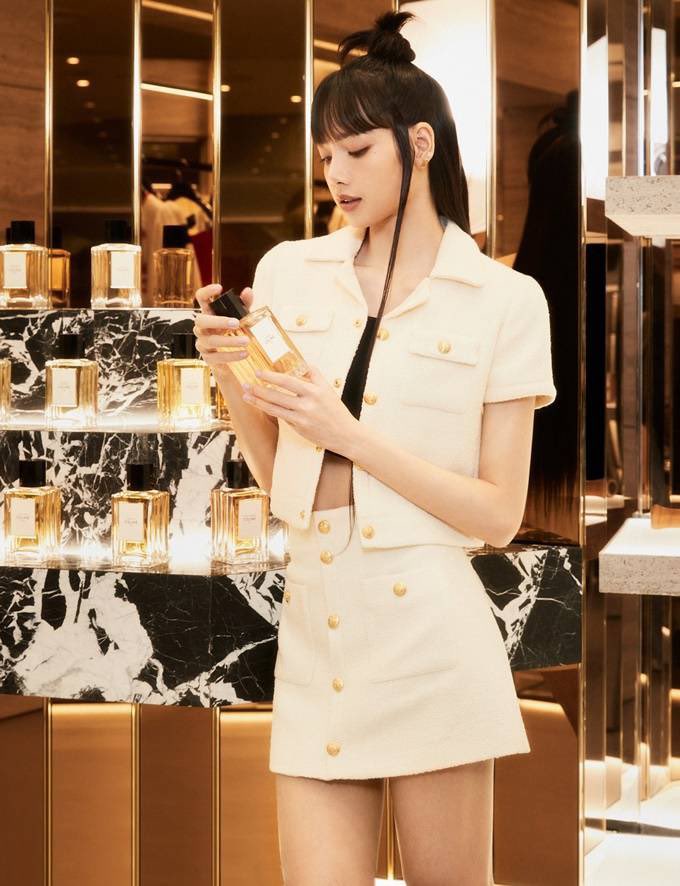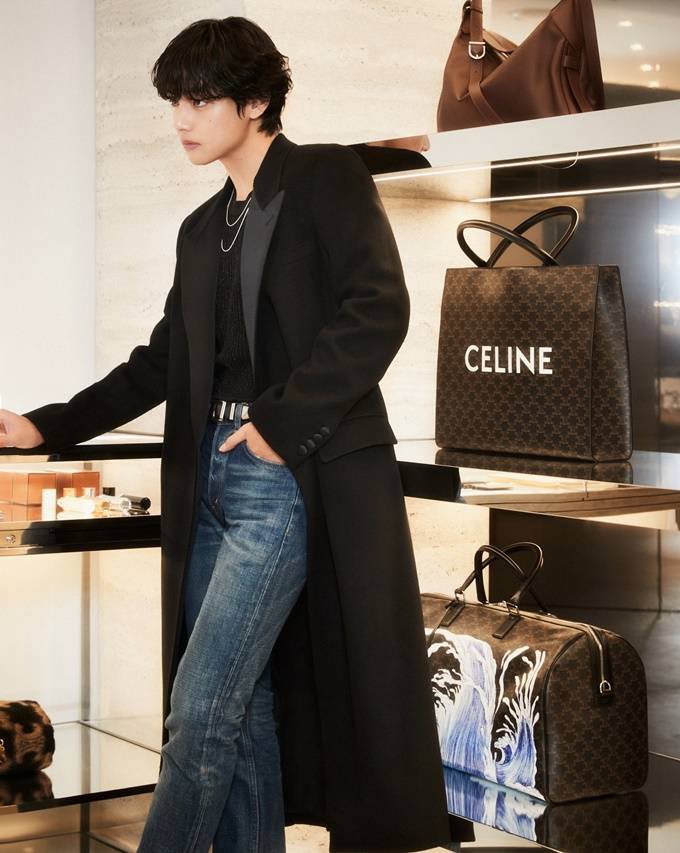 CELINE is a French luxury brand that specializes in ready-to-wear clothing, leather goods, accessories, and fragrances. The brand has been making waves in the fashion world with its modern and edgy designs, as well as its collaborations with some of the biggest names in entertainment. Lisa was the first K-pop star to become a global brand ambassador for CELINE in 2019. Since then, she has been rocking various CELINE outfits and bags on stage, on social media, and on magazine covers.
Park Bogum joined the CELINE family in early 2023, after completing his military service. The actor is known for his versatile roles and charming personality. He has been showing off his sophisticated and elegant style with CELINE suits and jackets. And last but not least, V became the newest member of the CELINE Boy squad in March 2023. The singer is widely recognized for his unique and artistic fashion sense. He has been wearing CELINE pieces that reflect his personality and mood.
The three stars made a grand entrance to the CELINE Pop-Up store, which is located in the Hyundai Seoul department store in Yeouido. The store is a temporary space that showcases the latest collections and exclusive items from CELINE. The stars posed for the cameras and greeted the fans and insiders who were waiting for them. They also browsed through the store and checked out some of the products.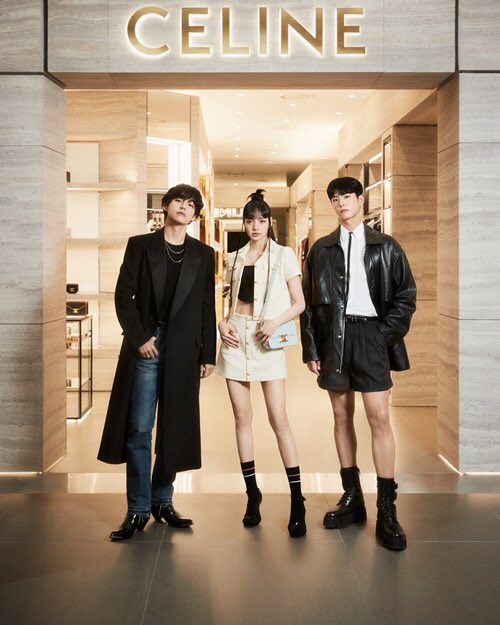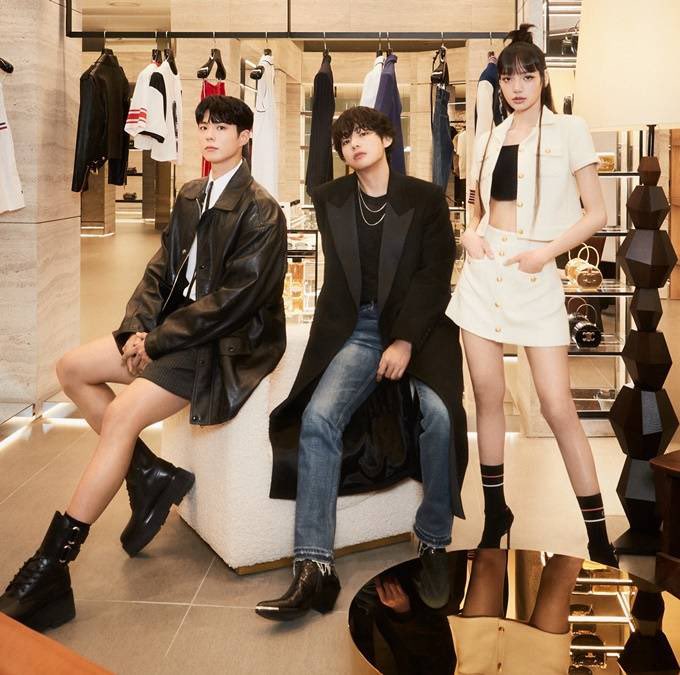 Lisa was wearing a white two-piece suit that accentuated her slim figure and flawless skin. She confident and gorgeous as she smiled and waved to the crowd. Taehyung wore a long black coat that gave him a mysterious and charismatic aura. He matched it with simple jeans and a pair of black shoes. V looked handsome and stylish as he posed for the cameras and interacted with the fans. Park Bogum opted for a leather jacket that gave him a casual and trendy look. He wore it over a white button-up shirt that showed his clean-cut charm. He also wore cheeky shorts that revealed his long legs. He completed his outfit with a pair of black boots and a black bag. Park Bogum looked friendly and handsome as he smiled and chatted with the people around him.
The presence of Lisa, V, and Park Bogum in the CELINE Pop-Up store attracted a lot of attention from the fans, press, and the general public. Many people took pictures and videos of them and shared them on social media platforms such as Twitter, Instagram, Facebook, TikTok, and more. The hashtags #CELINEPopUpStore #Lisa #V #ParkBogum #LisaXCeline #TaehyungXCeline trended worldwide as people expressed their admiration and excitement for the stars and the brand.
The trio also made headlines on various news outlets and blogs that covered their visit to the store. They praised their stunning visuals, their impeccable fashion sense, and their chemistry with each other. They also commented on how they represented the essence of CELINE: modernity, elegance, and edginess.