Lisa is currently in Paris, France with her group BLACKPINK, who is there to perform at a charity concert at 'Le Gala des Piéces Jaunes'. BLACKPINK took a brief pause from their World Tour shows in Asia for this appearance.
In a new picture from Paris, BLACKPINK members can be seen posing with the First Lady of France, Brigitte Macro. Macro recently visited BLACKPINK at their Paris show. She reportedly attended the show to invite BLACKPINK to the charity gala.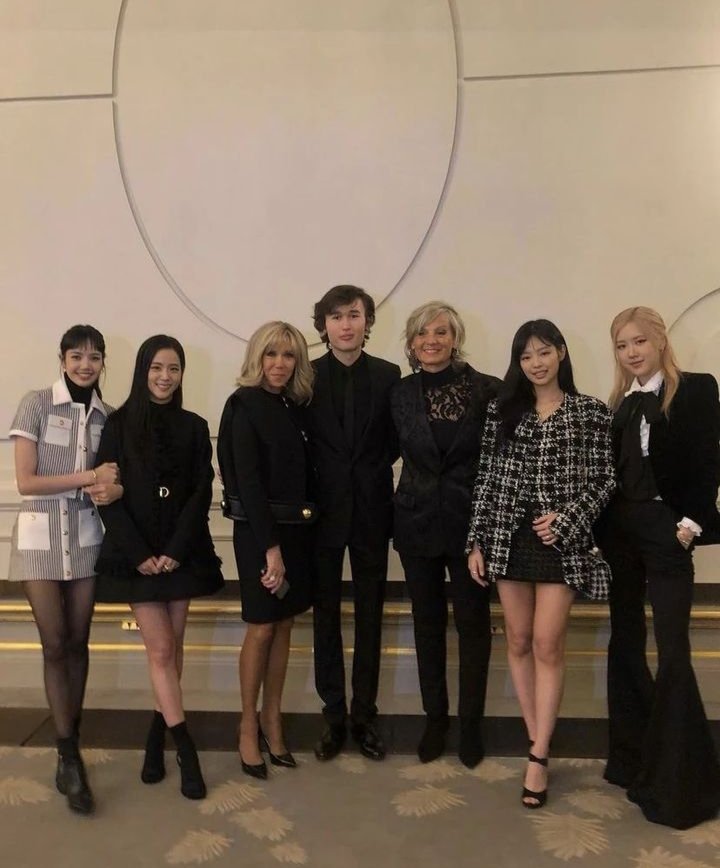 In another similar picture from the same night Lisa of BLACKPINK can be seen alongside Tennis superstar Roger Federer and famous Swedish Violinist Daniel Lozakovich.
The girl group would perform at the Zenith in Paris alongside major French stars including Vianney, Angèle, Mika, Pascal Obispo, and many more!
The Yellow Pieces operation is a French solidarity campaign that has been carried out every year since 1989 by the Hospital Foundation with the aim of collecting donations which are then intended to improve hospital conditions for sick children and adolescents. Brigitte Macron has since taken up the torch at the head of the institution now renamed Fondation des Hôpitaux. She is also the godmother, which explains her presence at the BLACKPINK concert. The concert will be broadcast on France 2.
BLACKPINK made its much-awaited comeback in August 2020. The music video for their comeback single Pink Venom received over 90 million views in its first 24 hours, recording the biggest-ever YouTube debut for a Korean music video.
Both singles from their second-studio album Born Pink reached number one on the Billboard Global 200. Both singles also made history by becoming the only K-Pop/Korean songs to debut at #1 on Global Spotify (Daily) Chart. Shut Down became the first K-Pop song to reach #1 on Global Spotify Weekly Chart. Born Pink recorded 2.2 Million sales, becoming the best-selling album by a girl group in South Korea and the first to surpass two million sales.
BLACKPINK is also set to make history as the first K-Pop act to headline Coachella.