Finally, because of TikTok, we get to know the secret of Hailey Bieber and Kendall Jenner's flawless makeup hack.
Recently, users on TikTok have widely been using makeup artist Marry Phillips' hack that she uses to give her A-list clients fresh skin. Her celebrity clients include the likes of Kendall, Hailey, Kim Kardashian, Jennifer Lopez, and more. Did you miss it? Do not worry, we are here to share with you this latest hack.
Mary contours the face before applying foundation while everybody does it the other way around. That is right, the contour first and then the foundation. The makeup artist flips the makeup routine for a fresh, sculpted look.
This TikTok went viral and made Mary join the platform to explain more about this method. She shared that it is like laying down the bones under the skin. This was not the first time she shared a beauty trick with us.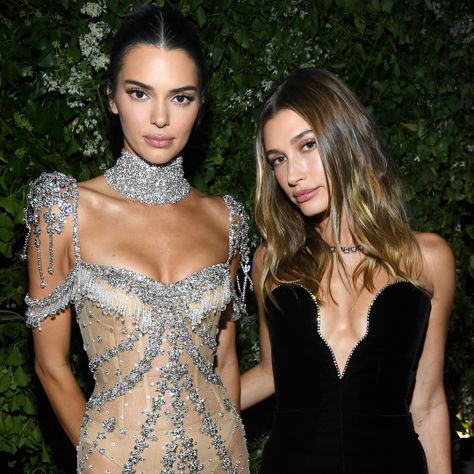 Back in 2018, the artist shared that applying contour first is comparable to creating the bone structure. After shaping the face with contour as well as concealer, she blends it out with a brush. The next step then involves applying foundation and blending it out with a fluffy powder brush.
Moving on, she then contours and highlights the face yet again layering a darker foundation on top so it looks seamless.