BTS member Taehyung, also known as V, is known for his stunning visuals and impressive fashion sense. And he did not disappoint in the upcoming director's cut episode of the popular Korean TV show 'Jinny's Kitchen'. The episode is gaining global attention for featuring the BTS member in a dapper look, with fans going gaga over his sophisticated fashion.
In the preview for the special episode, Taehyung was seen wearing a white Leo Pleated Cotton Twill-Jacket above a white t-shirt, creating an air of elegance that matched his personality. The idol's all-white look stunned fans, highlighting his unique style and fashion sense. Taehyung's fans on social media were quick to praise the BTS member's dapper appearance, with many expressing their admiration for his impeccable style.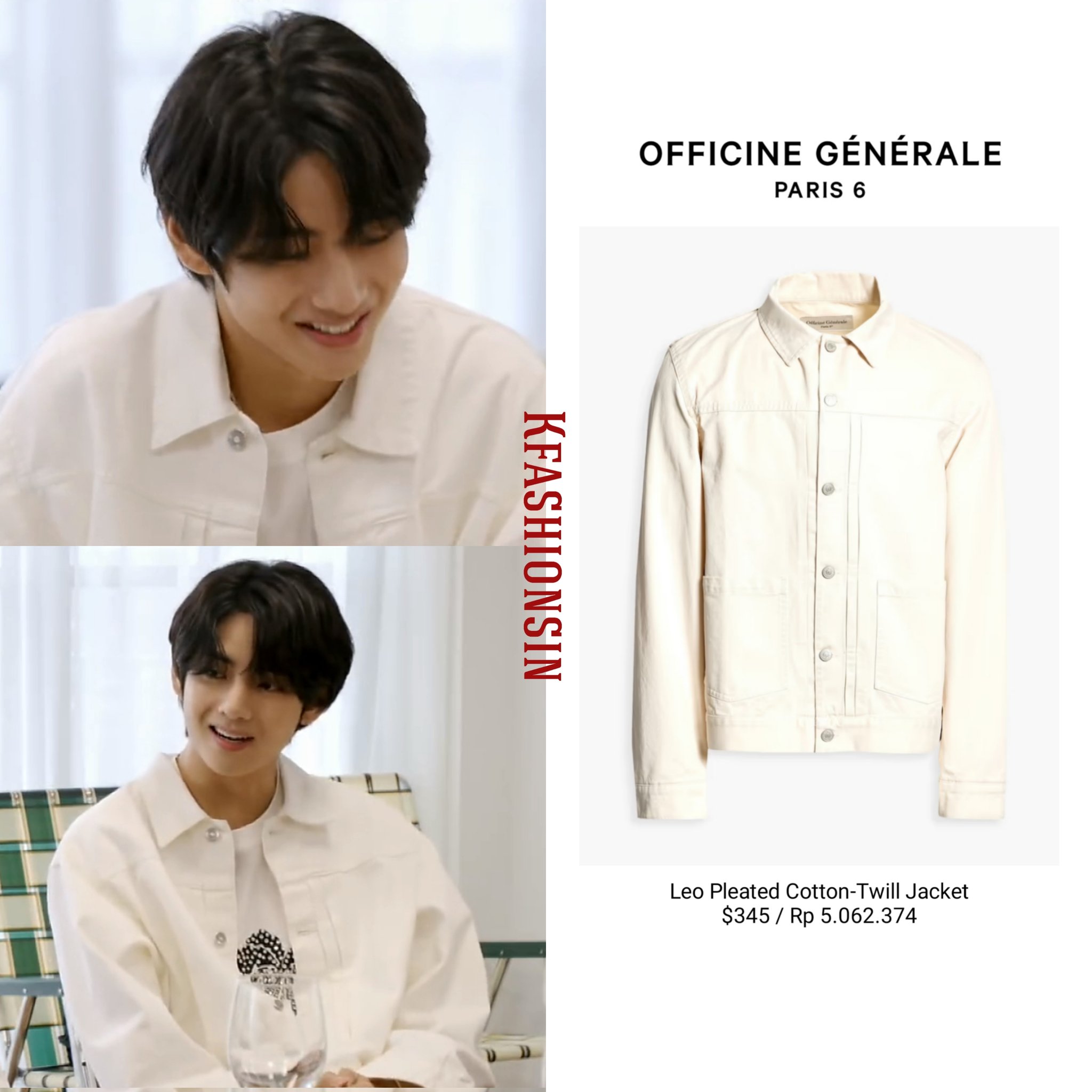 The show, which follows the adventures of a group of Korean celebrities who open a street food restaurant in Mexico, has been a huge hit among viewers for its heartwarming and hilarious moments. Taehyung, who is also known as V, joined the show as an intern along with his friends Park Seojoon and Choi Wooshik, who are part of the famous Wooga Squad. The trio worked under the guidance of Lee Seojin, the president of Jinny's Kitchen, and Jung Yumi, the director of the kitchen.
The show has already aired its final episode this week, but fans are in for a treat as a special director's cut episode has been prepared for them. The episode will feature all of the cast members as they watch and comment on some of the highlights and behind-the-scenes clips from the show. The preview for the special episode has already been released, and fans can't stop gushing over Taehyung's elegant style.
Taehyung is not only known for his stunning visuals, but also for his warm and lovable character. Throughout the show, he showed his caring side as he helped out in the kitchen, interacted with the customers, and supported his friends. He also displayed his playful and funny side as he joked around with his co-stars, danced to BTS songs, and made cute expressions. Fans loved seeing him enjoy himself and learn new things on the show.
The special episode of Jinny's Kitchen will be aired on April 30 at 8:50 PM KST on tvN. It will also be available on Amazon Prime Video in selected regions with subtitles. Don't miss this chance to see Taehyung and his friends share their thoughts and memories from their unforgettable experience in Mexico.