Fans have been eagerly waiting for the return of Jungkook, the youngest member of the global phenomenon group, who spent the last few weeks in Los Angeles working on new music. The golden maknae, as he is affectionately called by fans and his hyungs (older brothers), has been teasing his solo album for a long time, and many are hoping that his trip to LA was a sign of its imminent release.
While in LA, Jungkook was spotted with various producers in a recording studio. He was also seen recording new music. Later on, he also attended the Coachella music festival, where he was also spotted with Justin Bieber. Fans were delighted to see him having fun and living his best life in the city of angels.
However, Jungkook is back home to South Korea now. He had a very important reason to come back to Korea as soon as possible: his hyung J-Hope's military enlistment. J-Hope is the second member of BTS to enlist in the mandatory military service after Jin, who enlisted in December 2022. J-Hope announced his enlistment during a heartfelt live broadcast on April 15, where he thanked fans for their love and support and promised to return safely and healthily.
J-Hope also revealed that Jungkook had adjusted his overseas schedule so that he could be there for him on his enlistment day. He said that Jungkook was very considerate and caring, and that he was grateful for his gesture. He also joked that Jungkook might cry more than him when he leaves.
Jungkook arrived at Incheon International Airport on April 17, greeted by a crowd of fans and media who were excited to see him after a long time. Despite looking tired from the long flight, Jungkook smiled brightly and waved at everyone, showing his trademark bunny teeth.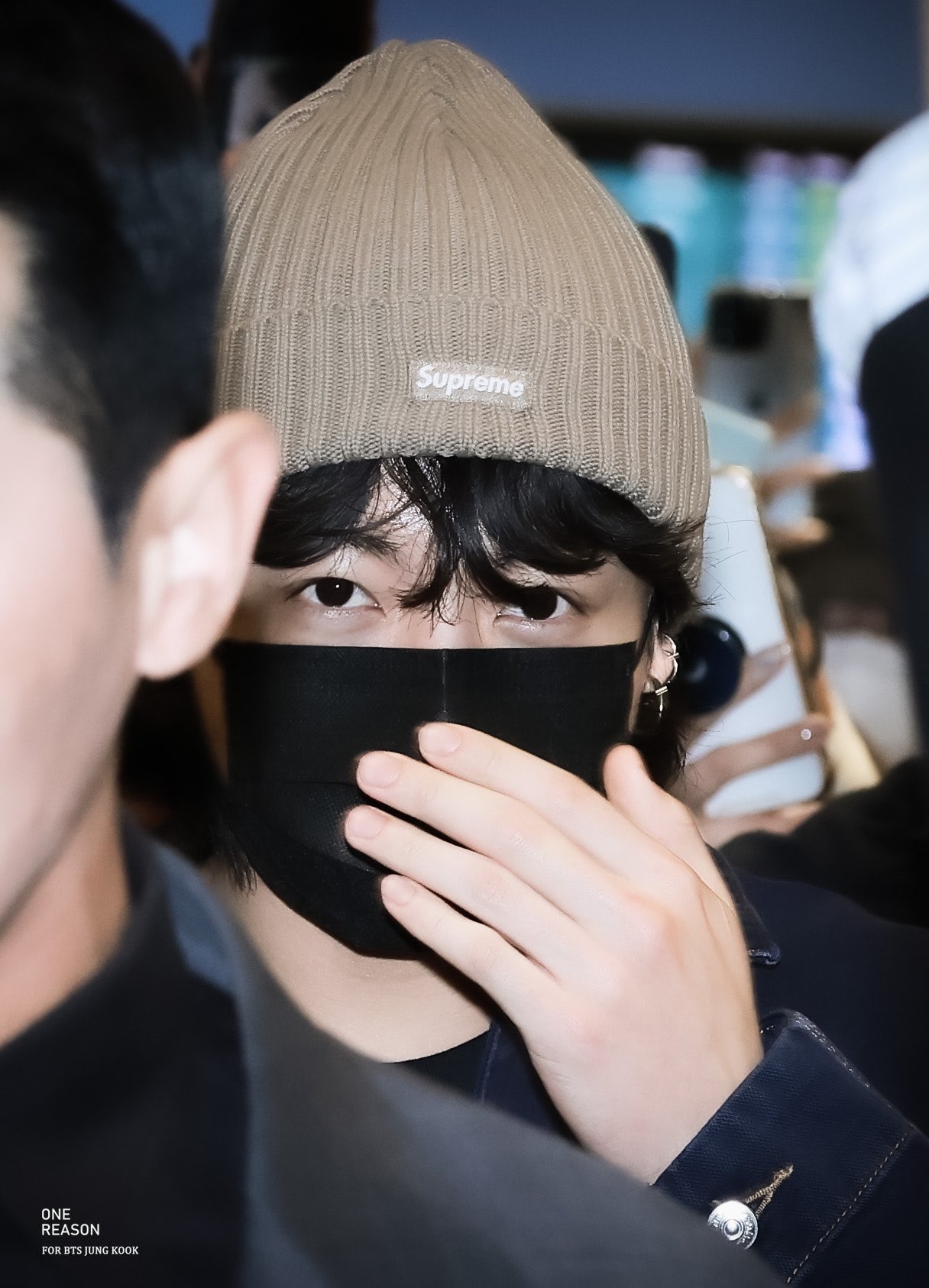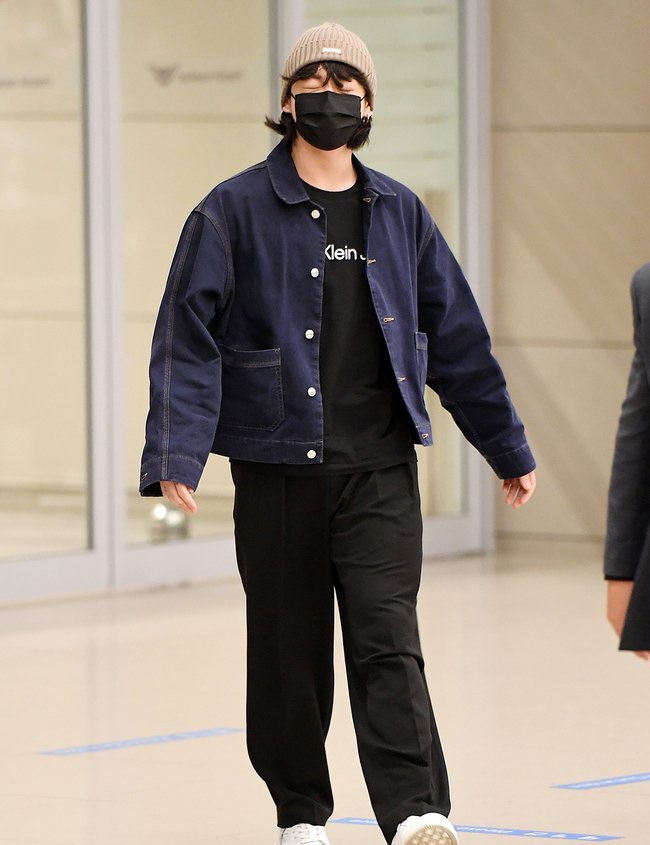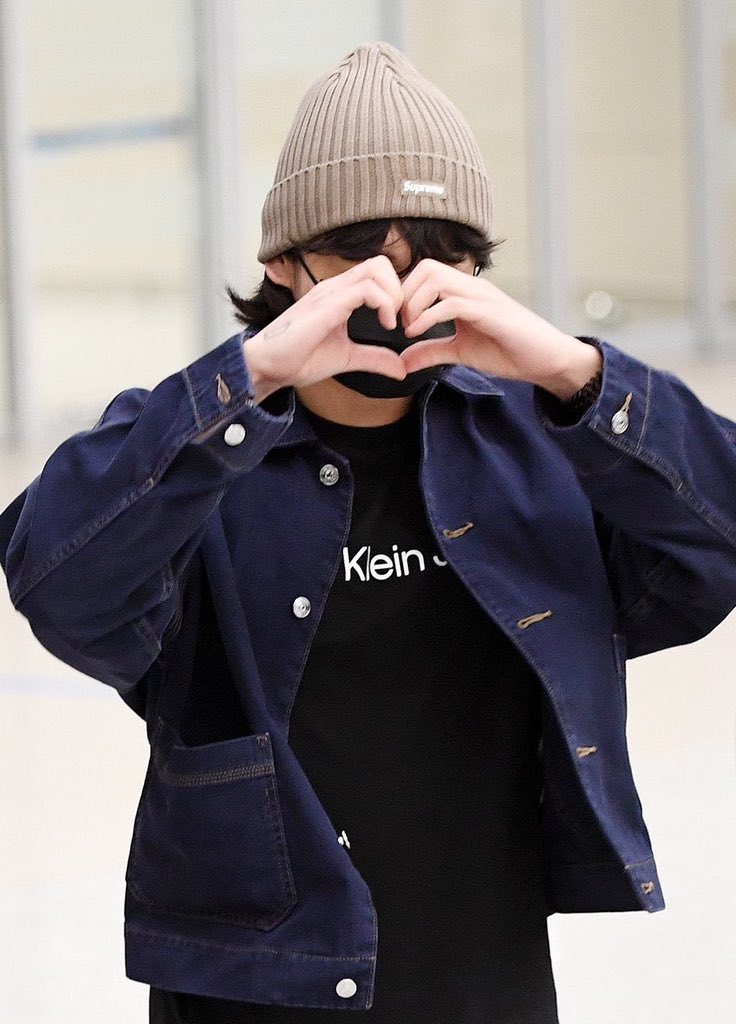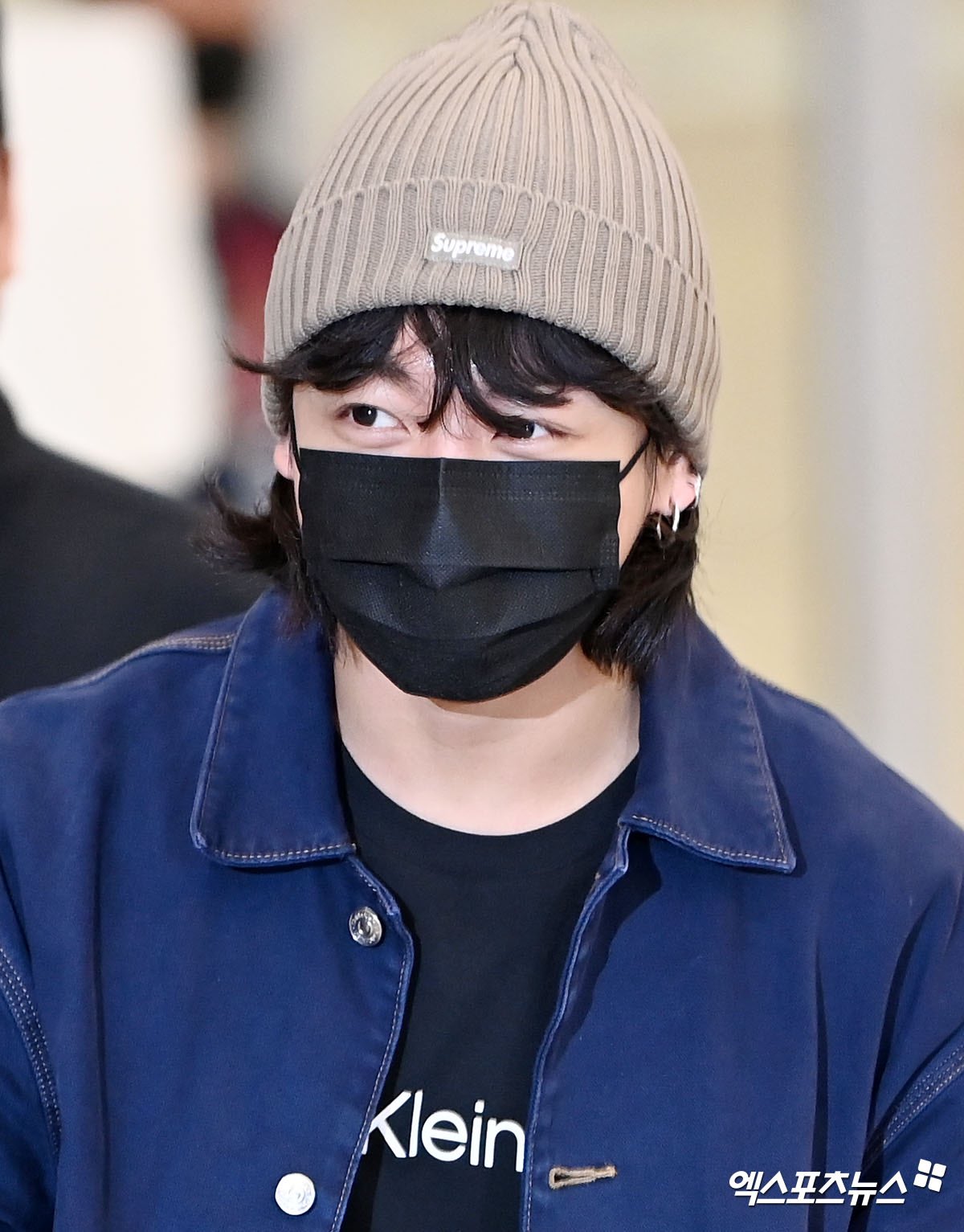 He also made hearts with his hands and blew kisses to the fans, making them swoon. He wore a casual outfit consisting of a black t-shirt, jeans, a brown hat, and denim jacket.
Jungkook's arrival was bittersweet for many fans, as it meant that J-Hope's enlistment was getting closer. Fans expressed their mixed emotions on social media, saying that they were happy to see Jungkook back home but also sad to see J-Hope go. They also praised Jungkook for being a loyal and loving dongsaeng (younger brother) to J-Hope, and wished them both happiness and success.
BTS is known for their strong bond and brotherhood, which has been forged through years of hard work and hardships. They have always supported each other through thick and thin, and have never failed to show their love and gratitude to each other and their fans. Jungkook's return to Korea ahead of J-Hope's enlistment is another proof of their unbreakable friendship and loyalty. We hope that they will spend some quality time together before J-Hope leaves, and that they will reunite soon as seven members again.