SimInvest, an Indonesian investment company, has released a new picture featuring their brand ambassador, BTS' Kim Taehyung, also known as V, who looks like a prince in a blue suit. The appointment of Kim Taehyung as the brand ambassador is expected to help increase the company's visibility and reach.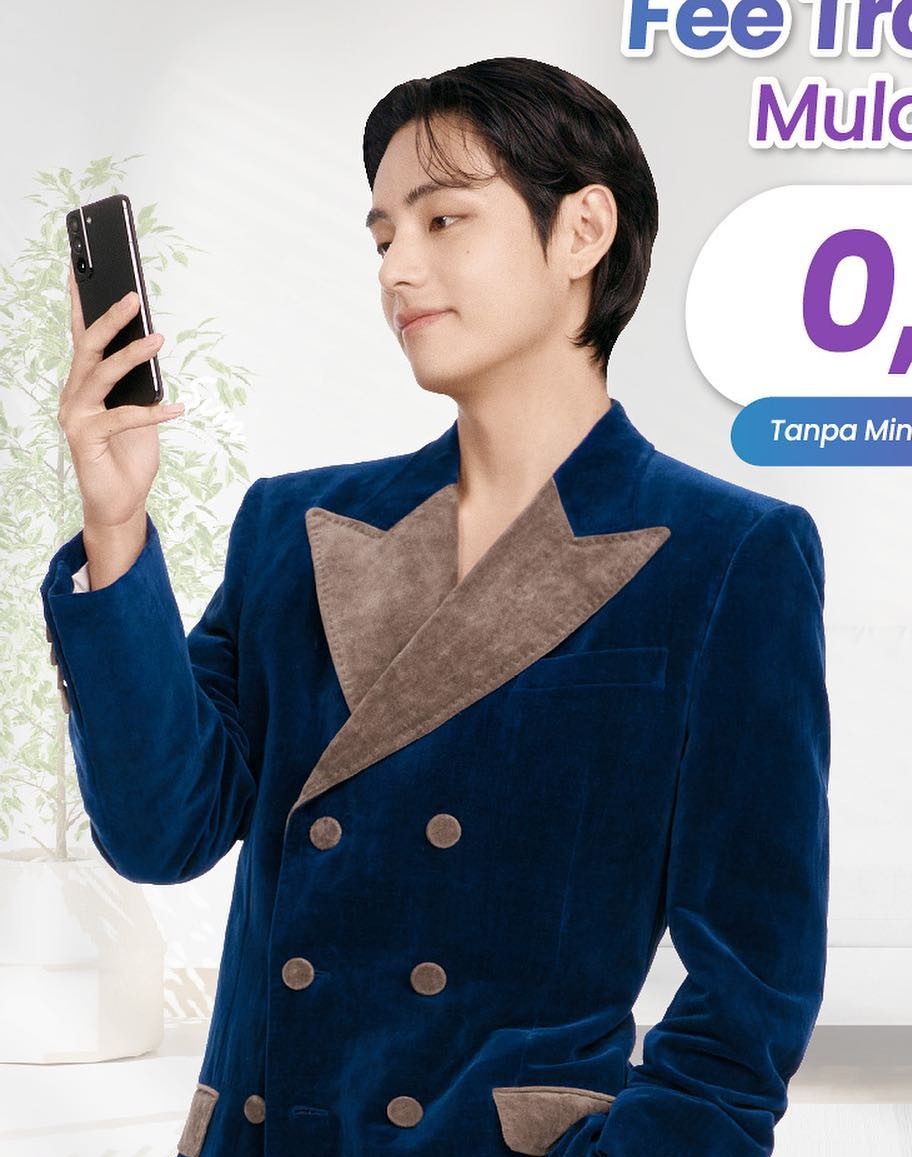 SimInvest is owned by Sinar Mas, one of the largest conglomerates in Indonesia, with businesses ranging from real estate to agribusiness. The company is listed on the Indonesian and Singapore stock exchanges.
Taehyung joined SimInvest as the brand ambassador in March this year.
Kim Taehyung is not only a popular K-pop star but also a sought-after brand ambassador. His recent appointment as the brand ambassador for SimInvest has generated a lot of excitement among his fans.
As the brand ambassador, Taehyung not only represents SimInvest's image and values, but also connects with his fans and customers across the region. He is expected to hold a solo fan meeting in Korea in June, where he will interact with his loyal supporters and share his insights on investing. This is a rare chance for fans to see him up close and personal, and tickets are expected to sell out fast.
Taehyung is also busy with his solo projects outside of BTS. He recently appeared as an intern on Jinny's Kitchen, a popular Korean TV show where he learned how to cook various dishes. The show aired its final episode yesterday, and fans were impressed by his culinary skills and charming personality. Taehyung also graced the cover of ELLE Korea for their April issue, where he showed off his stunning visuals and fashion sense. He is also a brand ambassador for CELINE, a French luxury brand, and has been spotted wearing their outfits on several occasions.
Taehyung's solo debut is also highly anticipated by fans and critics alike. He is expected to release his first solo album this year, which will showcase his unique musical style and voice. Taehyung has already given a glimpse of his solo work through his songs like Winter Bear, Scenery, Sweet Night, and Christmas Tree, which have received rave reviews from listeners around the world.
Taehyung is truly a multi-talented artist who excels in everything he does. Whether it is singing, dancing, acting, modeling, or investing, he always gives his best and inspires others with his passion and charisma. He is a perfect fit for SimInvest's brand ambassador role, as he embodies their vision of empowering people to achieve their financial goals and dreams.