Two years ago, Walmart had bought Flipkart by paying $16 billion and valuing the company at $21 billion.
Walmart Inc. announced in 2018 that it has signed definitive agreements to become the largest shareholder in Flipkart Group ("Flipkart"). The investment will help accelerate Flipkart's customer-focused mission to transform commerce in India through technology and underscores Walmart's commitment to sustained job creation and investment in India, one of the largest and fastest-growing economies in the world.
The Past Deal
Subject to regulatory approval in India, Walmart will pay approximately $16 billion for an initial stake of approximately 77 percent in Flipkart, formally Flipkart Private Limited. The remainder of the business will be held by some of Flipkart's existing shareholders, including Flipkart co-founder Binny Bansal, Tencent Holdings Limited, Tiger Global Management LLC and Microsoft Corp. While the immediate focus will be on serving customers and growing the business, Walmart supports Flipkart's ambition to transition into a publicly-listed, majority-owned subsidiary in the future.
"India is one of the most attractive retail markets in the world, given its size and growth rate, and our investment is an opportunity to partner with the company that is leading the transformation of eCommerce in the market," said Doug McMillon, Walmart's president and chief executive officer. "As a company, we are transforming globally to meet and exceed the needs of customers and we look forward to working with Flipkart to grow in this critical market.
We are also excited to be doing this with Tencent, Tiger Global, and Microsoft, which will be key strategic and technology partners. We are confident this group will provide Flipkart with an enhanced strategic and competitive advantage. Our investment will benefit India providing quality, affordable goods for customers while creating new skilled jobs and fresh opportunities for small suppliers, farmers, and women entrepreneurs."
"This investment is of immense importance for India and will help fuel our ambition to deepen our connection with buyers and sellers and to create the next wave of retail in India," said Binny Bansal, Flipkart's co-founder, and group chief executive officer.
"While eCommerce is still a relatively small part of retail in India, we see great potential to grow. Walmart is the ideal partner for the next phase of our journey, and we look forward to working together in the years ahead to bring our strengths and learnings in retail and eCommerce to the fore."
While Walmart and Flipkart will leverage the combined strengths of both companies, they will maintain distinct brands and operating structures. Currently, Walmart India operates 21 Best Price cash-and-carry stores and one fulfillment center in 19 cities across nine states in India, with more than 95 percent of sourcing coming from India, aiding suppliers, creating skilled jobs and contributing to local economies across the country. Krish Iyer, president and chief executive officer of Walmart India, will continue to lead that part of the business.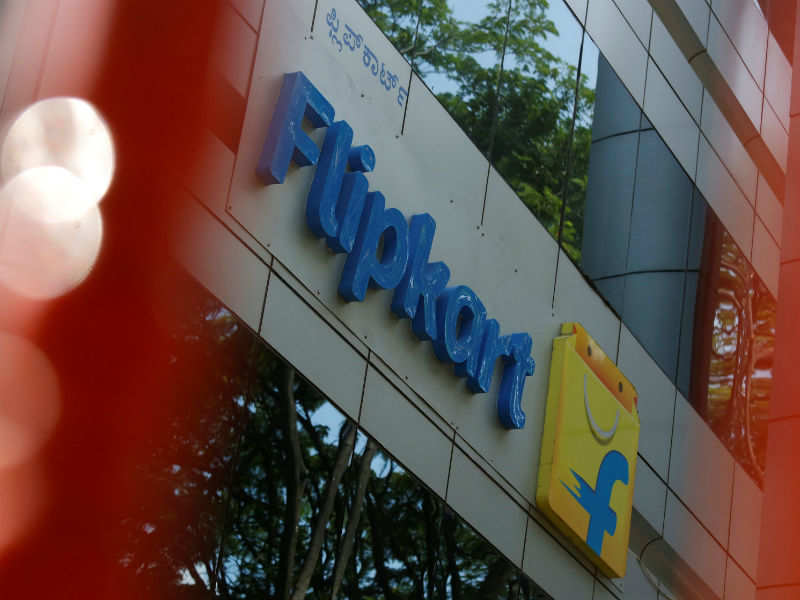 Piling up the Gem Stock
The US-based retail giant has infused $1.2 billion in Flipkart's commerce business valuing it at $24.9 billion, as the Indian online retail battle gets redrawn with Reliance Jio's plans to leverage its telecom reach to propel online commerce.
This is the largest such fundraiser for Flipkart since it was acquired two years ago for $16 billion, valuing the etailer at $21 billion.
The capital from Walmart, which already owns around 80% in the Bengaluru-based online retailer, will take its shareholding up a percentage or so, said people in the know. Other existing investors in Flipkart—Tiger Global and Tencent have also participated in the funding round.
"The investment is led by Walmart, Flipkart Group's majority owner, along with a group of existing shareholders and values the company at $24.9 billion post-money. It will be funded in two tranches over the remainder of the fiscal year," Flipkart said in a prepared statement.
The backing of Walmart comes at a time when Mukesh Ambani-led Jio Platforms has amassed $15 billion from myriad investors including Facebook and private equity biggies like Silver Lake and KKR as the conglomerate pushes its e-commerce play via Reliance JioMart. Bloomberg reported on Tuesday that Google was in talks to plow around $4 billion into Jio Platforms.
"Since Walmart's initial investment in Flipkart, we have greatly expanded our offer through technology, partnerships, and new services. We lead in electronics and fashion, and are rapidly accelerating share in other general merchandise categories and grocery, and will continue innovating to bring the next 200 million Indian shoppers online," Flipkart CEO Kalyan Krishnamurthy said in a statement.
The Flipkart group comprises Flipkart, digital payments platform PhonePe, fashion etailer Myntra, and eKart, a logistics and delivery service.
The e-commerce market in India is dominated by Amazon and Flipkart but industry experts now see the Reliance JioMart and Facebook combine being a big challenger to the incumbents.
Also Read : News Highlights From July 2020