The highly-anticipated WandaVision is here!! MCU is back with new projects after releasing films like Eternals and Doctor Strange. The new series WandaVision is coming exclusively to Disney+.
The trailer for the series was broadcasted during the 72nd Annual Emmy Awards. This will be the first-ever series by Marvel Cinematic Universe. Marvel Studios finally gave fans a look at the trailer and the official poster which was released online. The story will surround famous fictional characters, Scarlet Witch and Vision.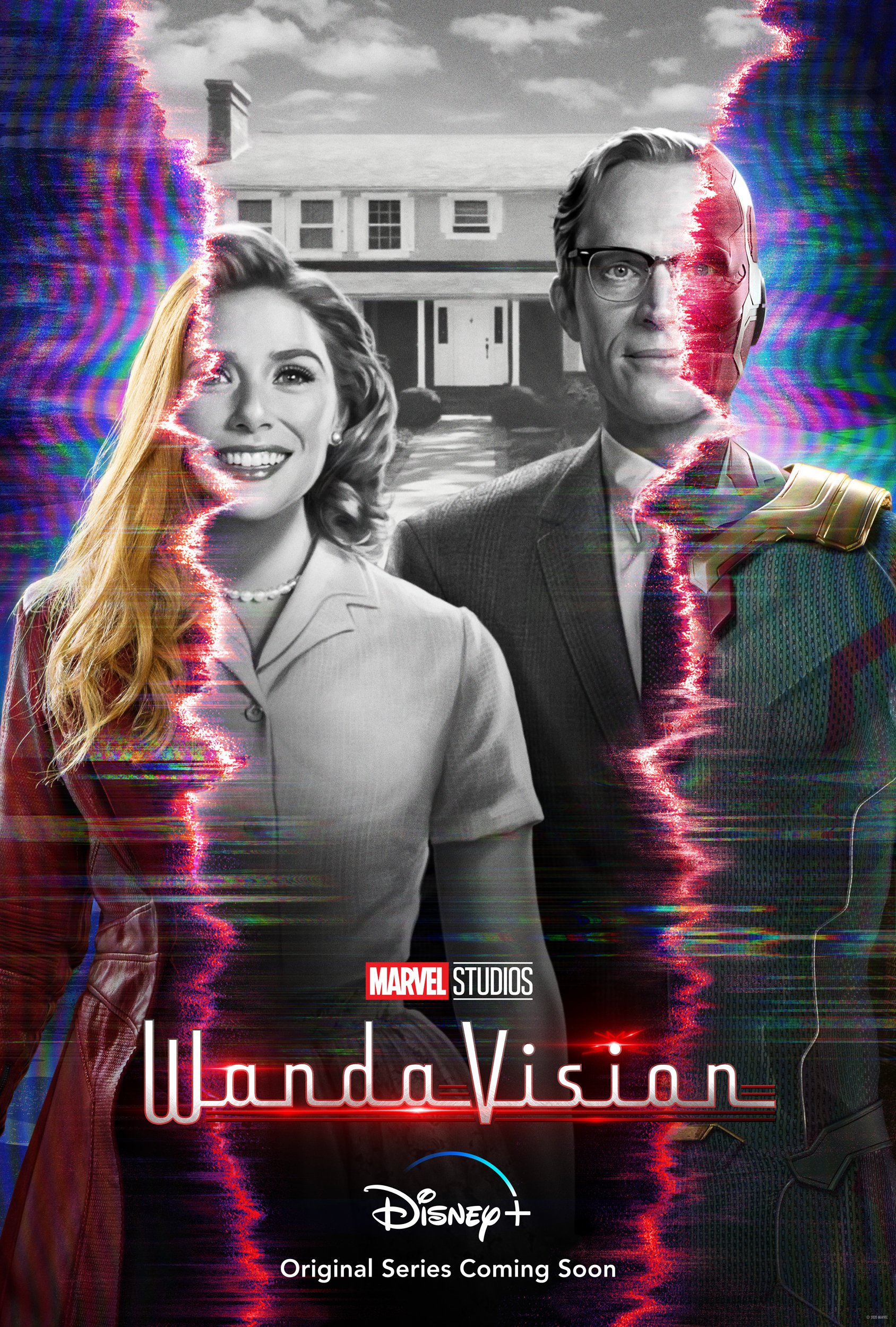 Since the production for all MCU projects had come to a halt due to the coronavirus pandemic, this is the first time in six months that fans have got a little sneak peek.
WandaVision's release date has not been confirmed however, the new Disney+ listing reveals that it is releasing in December 2020. The series was previously listed as 'Coming Soon' on the streaming service. There is also news about the upcoming movie, The Falcon and the Winter Soldier,  which has been updated to 2021.
Marvel fans are thrilled to have heard good news after the production stopped for six months. However, a date has not been mentioned in the listing, fans are still happy that the reality-altering series will be here in a few months.
The Mandalorian, which was the first successful original series to be featured on Disney+, premiered in November of 2019, releasing new episodes every week. It looks as if Disney is attempting to replicate that success by placing WandaVision in a similar release window.
Breaking Down WandaVision's Trailer
The trailer starts with black and white footage with Paul Bettany's Vision narrating what seems to be a happy, cozy life. The couple is seen in a 1950s setup and we see Wanda's powers already in works. Another sight that fans got to witness was Vision's many transformations,  including from human to robot and from black & white to color.
There are various glimpses of the eras that were shown in the trailer. A scene where Vision interacts with Kathryn Hahn's brand new character, confirms that he is still dead. There were also quick looks at Teyonnah Paris', Monica Rambeau as well.
WandaVision takes place after the events of Avengers: Infinity War. Spoiler Alert!!! Vision is killed by Thanos for the Mind Stone that he possessed. And if you have seen Avengers: End Game, then you are also aware that the reverse snap does not bring back Vision.
As the series does not have to be released in theaters like the movies, it is likely that it will be broadcasted in December itself. However, the series was originally meant to be released after Black Widow. The highly-anticipated Black Widow was reported to be released in November 2020. But the dates are rumored to be reconsidered, and this would mean that WandaVision might be the first thing fans get from the MCU.
Marvel released their last movie, Spiderman: Far From Home in 2019. Even considering how frantic fans were for new MCU content, this trailer absolutely blew things away. Now all fans can do is wait for the official timeframe for the debut mini-series to finally arrive. WandaVision is set to make its way to Disney+ by the end of 2020, although no official date has been released.