Machine Gun Kelly has never been afraid to experiment with his look.
His fashion sense has grabbed a lot of eyeballs before and it caught a lot of attention at the 2020 MTV Video Music Awards. A lot of people were mocking the rapper for wearing an outfit head-to-toe that is pink.
Kelly paired the pink outfit with a pearl necklace. The outfit caused quite a stir and had him on trending but the rapper, however, does not understand the fuss. The star addressed the fuss in his TikTok account and questioned critics asking them if they are still scared of pink in 2020.
"Are you f*king kidding me?" he asks, tapping his phone with his hand. He insinuates that people are mad and asks them to admit it themselves. Pink has been a color that became a socially constructed cultural signifier of gender for girls.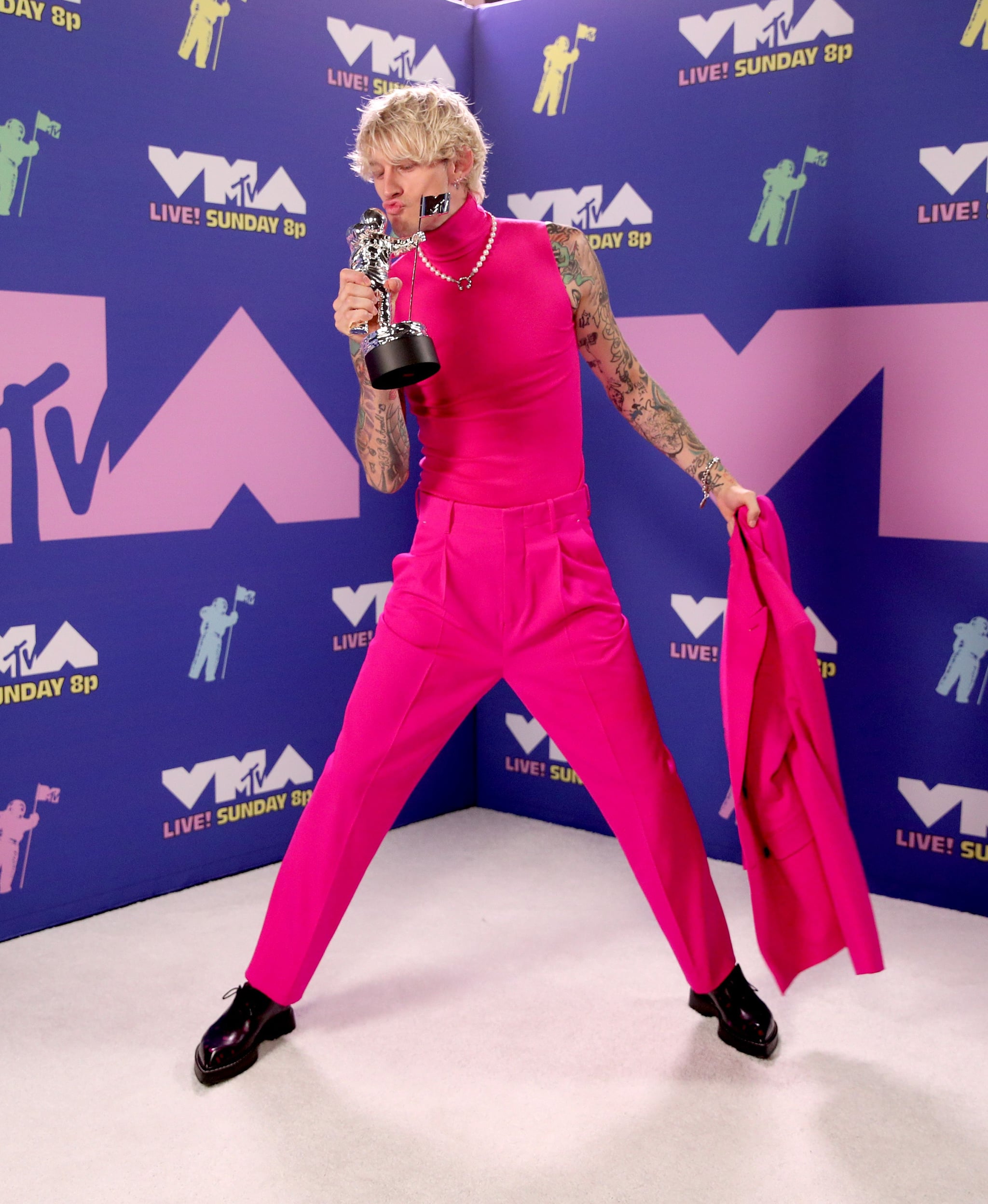 Kelly won the VMA Moon Person for Best Alternative Music Video. The singer recently revealed his album artwork. He also revealed the tracklist of his new album, Tickets To My Downfall.
Among the collaborations, features on the 15-track set include Halsey, Trippie Redd, Iann Dior, and blackbear. As peran Instagram announcement, the LP drops September 25.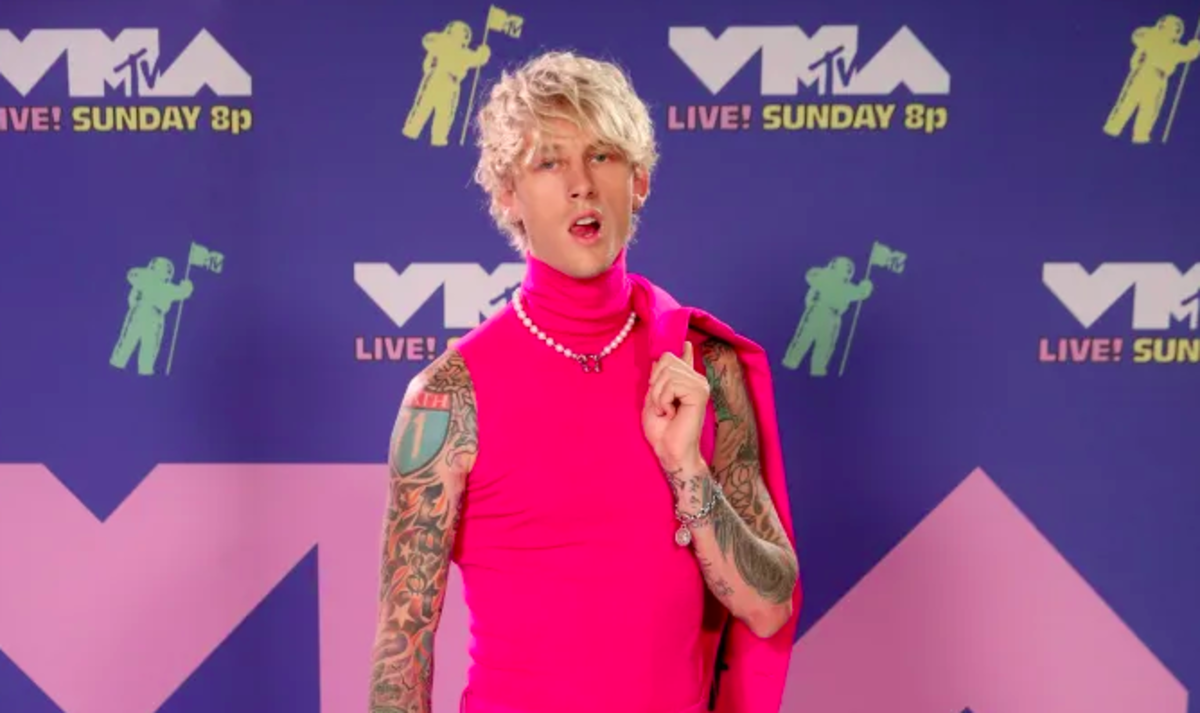 Many fans came to the rapper's rescue and wrote how can people be mad at a color. Some users also pointed out that they are making fun of the man who is dating Megan Fox. While some called out people to be homophobic if they have a problem with anyone wearing pink.
The rapper also took to his Instagram and posted the same video. He captioned the video, "men are still insecure with other men wearing pink in 2020?? urrrrrrrr mad." However, in spite of causing quite the stir, MGK remains unbothered as he spends time with Megan and his newly won VMA.