Kelly Clarkson has revealed that her ninth album has helped her cope with her divorce with the ex, Brandon Blackstock.
The singer teased saying this album would be the most personal one she has ever released. In an interview on Sunday Today With Willie Geist, she said, "The whole record is basically every emotion you experience from the beginning of a relationship to the end of what it is now or where it is now. It's been very therapeutic for me. It's very honest."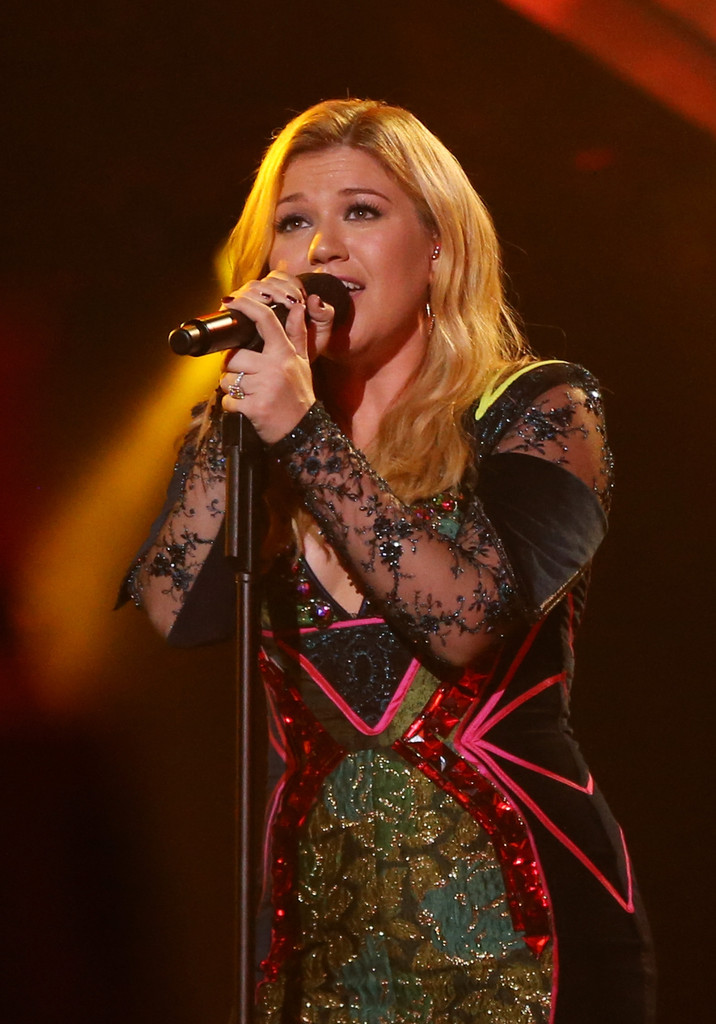 It was reported back in June that Kelly filed for divorce from the music manager after seven years of marriage. In the filing, it was cited that they are separating because of 'irreconcilable differences'. Brandon filed for joint legal and physical custody of their six-year-old daughter, River, and 4-year-old son, Remington.
Kelly also revealed in the interview that her kids were singing along to her vulnerable tracks which surprised her. "There's one that my kids sing in the car because I'm going through mixes," she joked in the interview. She recalled thinking that this is weird because it is her relationship.
The singer said, "I've never written about my life to where my kids are singing along. … That's a little different, but it is what it is." The American Idol opened up about the ups and downs she faced in both her personal and professional life shortly after her split.
Blake Has Been Supportive For Kelly
"Shout out 2 every single guest I've had while taping my show this summer," she tweeted in July. She thanked those who've helped her get The Kelly Clarkson Show's first season off the ground. The singer said this year has been challenging, overwhelming. She continued that sometimes she feels there's no hope but she expresses her happiness for meeting incredible humans. Kelly thanked those people who did amazing things and kept hope alive.
Kelly has not just relied on her music to get through a difficult time but also leaned on her friends. A source told Us exclusively in July that Blake Shelton has been a major help as Clarkson heals from her split — despite his connection to her estranged husband.
"Blake has been supportive and the friend she has needed, as always," the insider added. "Blake and Kelly often joke they are siblings." Kelly Clarkson defended herself last month from fans who do not support a working mother. A social media user called her out saying her marriage did not work because of her busy schedule.
A troll responded to the news of her replacing Simon Cowell in America's Got Talent as a judge. The user said, "no wonder her marriage didn't work". Kelly responded telling the user to aim higher this week.
She expressed her surprise saying wow and called the troll out for shaming a mom for working. The singer said, "Shaming a woman who has a great work ethic, is a great mom, and who steps up and fills in when a friend asks for a favor because that's actually what 'good old country girls' do…. this can't be who you are deep down."
Clarkson Says Quarantine Is Difficult
Kelly added sarcastically that she has more faith in the troll and urges to aim higher. The singer shares children, River, Remington, with ex-husband Brandon Blackstock. The new AGT judge filed for divorce from her husband back in June. The couple was married for seven years.
In an interview prior to her divorce, Kelly Clarkson says all about her life, her issues, her music, and much more. Kelly reveals that she has been on an emotional roller coaster for the past few months. She admits that all of this (quarantine) is difficult as a parent for her, as she constantly does the same things.
Kelly goes on as she says she has to cook every day and clear after her children. She explains that everyone is learning and teaching from home which she admits is crazy.
Her new single 'I Dare You' is all about self-love and how difficult it really is to do that. On being asked about how that idea has changed her, Kelly says that until you love yourself, you are not capable of doing it to others. She further explains her statement saying until you work on your own damage, you are missing out on beautiful relationships with people.