The departure of the prime minister's chief adviser Dominic Cummings is a chance to "reset government", a senior Tory MP has said.
Mr Cummings left Downing Street for the last time on Friday following internal battles about his role.
Former Brexit Secretary David Davis said Boris Johnson had taken "decisive action" in removing his aide.
What Happened?
The PM's spokesman said Mr Johnson was not distracted by the row and was "focused" on tackling coronavirus.
Mr Cummings and director of communications Lee Cain, who resigned on Thursday, will work out their notices at home following tensions within No 10.
Mr Davis said Mr Cummings had a "very confrontational-style" which had turned people in Downing Street against him.
He said: "Lots of my colleagues are hoping for a new relationship – with more openness and interaction with Parliament – and I am told the cabinet is hoping to get more say, as it were, in events."
Another Conservative MP, Sir Charles Walker, said Tory MPs had felt like they were "losing" the prime minister, and there had been an "iron curtain" around Mr Johnson which stopped MPs seeing him to raise concerns.
Rebuilding Relationships
He told that the changes in No 10 were a sign of the PM's "determination to rebuild relationships" and was a chance to address the "significant and growing gap" between Downing Street and the Conservative Party.
The departure of Mr Cummings and Mr Cain comes as the government grapples with the coronavirus pandemic, and as trade talks between the UK and the EU on their future relationship reach a "make or break" point.
Liberal Democrat leader Sir Ed Davey said it was "scandalous" that in a week when the UK's coronavirus death toll passed 50,000, redundancies rose to a record high and the country was negotiating "the most significant trade deal for 50 years", that the "people in No 10 round the prime minister are arguing and jockeying for position".
Labour said the PM could "rearrange the deckchairs all he wants… but the responsibility for this government's incompetence still lies firmly at Boris Johnson's door".
"The fact there is no plan and no focus in the government's response to Covid is entirely down to him," a party source said.
'Ramshackle Operation'
Mr Cummings had a notoriously difficult relationship with Conservative MPs, some of whom have said it is time for things to be done differently in Downing Street.
Former Tory leader Sir Iain Duncan Smith wrote in the Daily Telegraph that Mr Cummings' influence had led to "a ramshackle operation in the hands of one man".
Lord Gavin Barwell, who was former Prime Minister Theresa May's chief of staff, told BBC Radio 4's Today programme there was an opportunity for Mr Johnson to rebuild relations with Conservative MPs and "set a less confrontational and more unifying tone that is maybe more in tune with his natural instincts".
And former Northern Ireland secretary, Theresa Villiers, said: "Both Dominic Cummings and Lee Cain were pretty dismissive of backbenchers and sometimes ministers and secretaries of state, and I don't think that was helpful."
Lord Edward Made Interim Chief Of Staff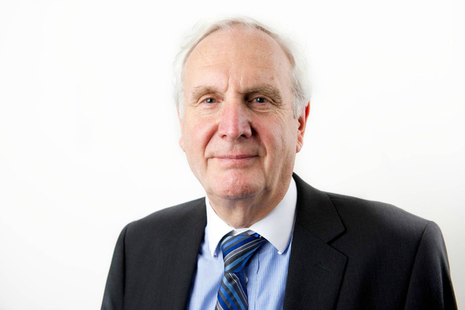 Both Mr Cummings, 48, and Mr Cain, 39, are veterans of the Vote Leave campaign and worked closely with Mr Johnson to deliver the Brexit vote during the 2016 EU referendum.
Lord Edward Lister, who was Mr Johnson's chief of staff when he was Mayor of London, will become interim chief of staff pending a wide-ranging shake-up of the prime minister's team.
Mr Cain will be replaced by James Slack, who is currently the prime minister's official spokesman.
Allies of the two men who've departed Downing Street insist it was entirely amicable, despite the enduring war of words.
They may have been eyeing an exit before too long in any case, although it's hard to see that this is how anyone wanted it to happen.
But in the end, whether Dominic Cummings and Lee Cain were forced out in anger or reluctantly let go doesn't matter too much.
The fact is the tussle for control in No 10 had become such a distraction that something needed to give.
As many have said, their departure is an opportunity for the prime minister to make a fresh start.
More On This Issue
So what now? With Downing Street in something of a state of limbo, decisions in the coming days may prove very revealing about the prime minister and his priorities.
Mr Cummings prompted controversy this summer after it emerged he made a 260-mile trip from London to County Durham with his family at the height of the UK's first coronavirus lockdown.
The adviser later said the journey was intended to secure childcare, but he was mocked for claiming a subsequent outing to the picturesque town of Barnard Castle was to help test his eyesight.
Bronwen Maddox, director of the Institute for Government, said she thought Mr Cummings' departure "went beyond just this week's events", pointing to his trip to Barnard Castle which she said had given public trust in the government "a battering".
"I think in a way this has been brewing since then and the kind of restlessness amongst Conservative MPs on the backbenches shows how strained some of the government's key relationships have been," she said.
Jill Rutter, senior research fellow at the UK in a Changing Europe think tank, said Mr Cummings had been "disproportionately influential" but it was ultimately up to the prime minister who to appoint as his advisers.
"You have to assume that what Dominic Cummings was doing was what the prime minister wanted him to do, up until he didn't which is what appears to have happened yesterday," she said.
Mr Cain is said to have left Downing Street through a discreet exit on Friday evening.
But Mr Cummings walked through the black front door of No 10 with a cardboard box and was later seen arriving home with a bottle of champagne.
Mr Davis said his exit from Downing Street holding a cardboard box was "entirely deliberate" as he wanted to leave an "image".