BlackRock Inc. and Singapore's Temasek Holdings Pte received approval to jointly build an asset-management business in China with one of its biggest banks, bolstering the U.S. company's expansion in the nation.
BlackRock, Temasek And CCB
BlackRock said that it, along with, state investor Temasek and China Construction Bank Corp. received the go-ahead from the China Banking and Insurance Regulatory Commission.
"This partnership is consistent with the U.S.-China efforts to open the Chinese market to US financial services firms," BlackRock, the world's largest asset manager, said in an emailed statement on Saturday.
BlackRock joins the world's largest asset managers and investment banks like JPMorgan Chase & Co in expanding in the Asian nation. While the further liberalization of the sector in China has been overshadowed by the virus crisis, companies are still pursuing plans for a market in which the value of retail funds alone could reach $3.4 trillion in three years.
BlackRock Chief Executive Officer Larry Fink said China remains one of the firm's top regions for growth despite uncertainties brought on by tensions with the U.S. and the virus. Even with current trade tensions, China will continue to attract global investments, especially in Shanghai, as more investors seek exposure to onshore assets, Fink said in June.
BlackRock – Over $7 Trillion Assets Under Management
With more than $7 trillion assets under management, BlackRock is attempting to crack the China market in multiple ways. Led in the region by Geraldine Buckingham in Hong Kong, the company is also applying for licenses to set up wholly-owned mutual fund firms in China, people familiar have said. That's in addition to holding a 16.5% stake in a joint venture with Bank of China Ltd.
Amundi SA, Europe's largest asset-management company, was the first foreign firm to receive approval when its wealth-management venture with Bank of China's BOC Wealth Management got the nod from the regulator in December.
Energy, aviation and lodging firms hit hard by the coronavirus pandemic could offer handsome returns for high-yield investors, according BlackRock, the world's largest asset manager.
Jim Keenan, chief investment officer and global co-head of credit, said that while it will take years for many sectors to recover, there are still opportunities for discerning money managers.
"You have to consider how long the recovery will take," he said. "And how will they be able to operate in the meantime in terms of costs and capacity."
BlackRock sees opportunities in stressed and distressed companies but it's also offsetting those investments with higher quality names, with more stable cash flow, greater visibility and less exposure to the pandemic. Among those credits are telecommunications, infrastructure and technology firms, Keenan said. BlackRock's global co-head of credit oversees $121 billion of assets.
Safe Bets
BlackRock likes some of the returns an investor can get in high-yield and crossover names in Asia, and the investment firm has shifted more capital to European high-yield and financials.
"Financials have started to look attractive as there is a chance they can reduce their reserve ratios that they took for a potential risk losses," he said.
In the case of global energy, where BlackRock expects oil prices to stabilize between $40 and $50 a barrel, Keenan sees value for investors in the low cost producers and associated infrastructure companies.
"Some of these assets are attractive at these valuations and you can achieve attractive total returns over the next several years," he said.
Investment Grade
For investment grade companies, BlackRock's co-head of credit doesn't expect to see a return of the sell-off in March and April, but he thinks it likely that some outliers will be evident in 5, 10 and 30 year curve returns.
"If you segregate out a few names that had earnings deterioration, I don't think there is liquidity risk at investment grade at this point," he said. "The asset class will remain anchored at tighter spread levels."
After months of low activity, Keenan expects a pick up in M&A activity in the technology, software, and energy sectors as companies look to reduce their supply chain risk and integrate within their local region.
Recent BlackRock's Merger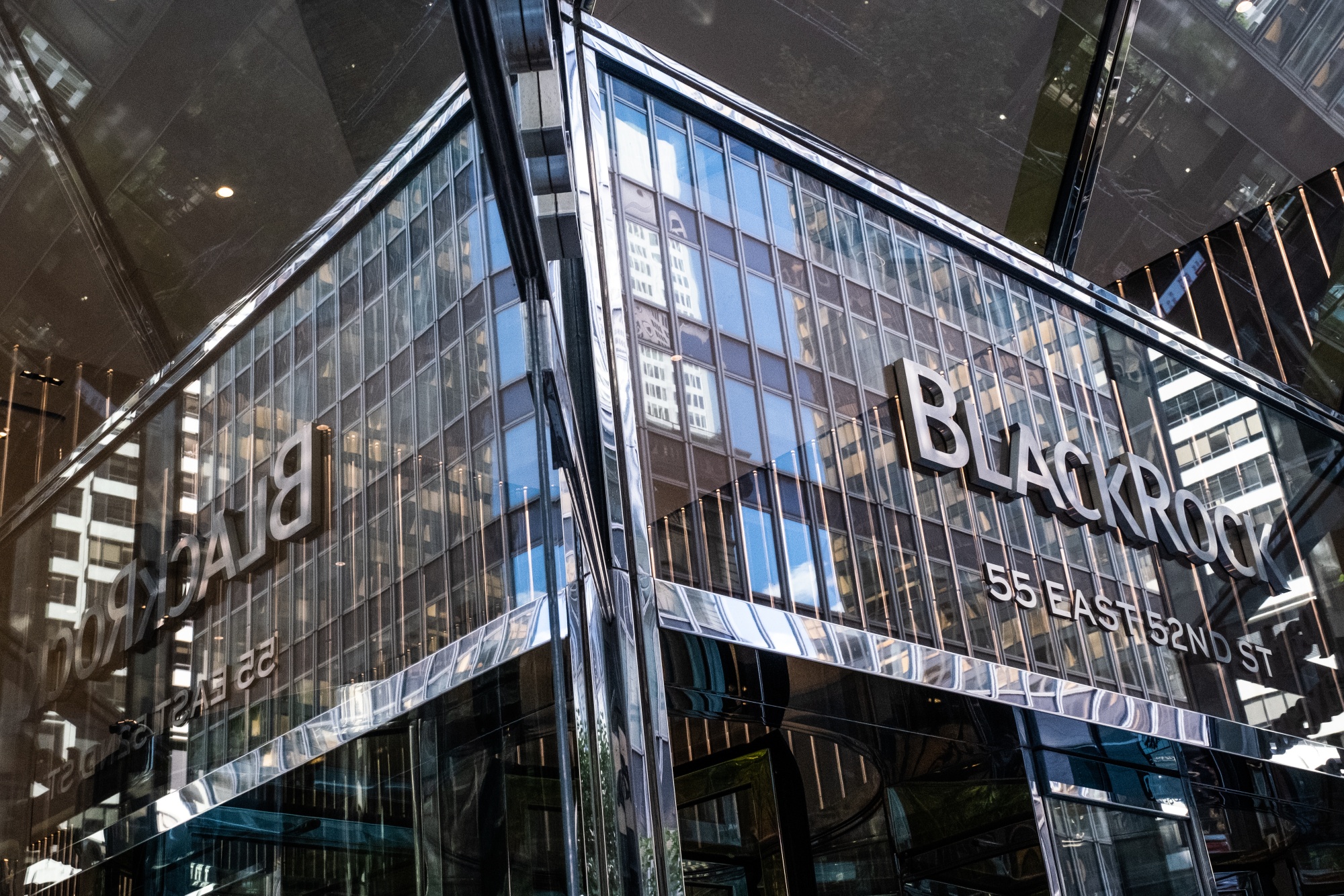 BlackRock Advisors, LLC announced today that at a special meeting of shareholders of BlackRock New York Municipal Bond Trust (NYSE:BQH), the requisite shareholders of BQH approved the merger of BQH into BlackRock New York Municipal Opportunities Fund ("MENKX" and together with BQH, the "Funds"), an open-end mutual fund and a series of BlackRock Multi-State Municipal Series Trust, with MENKX being the surviving Fund (the "Merger"). Common shareholders of BAH who become shareholders of MENKX will be permitted to redeem, purchase or exchange shares of MENKX received in the Merger at the then-current net asset value.
It is currently expected that the Merger will be effective with the open for business of the New York Stock Exchange on October 26, 2020, subject to the satisfaction of customary closing conditions and the prior redemption of all of BQH's outstanding variable rate demand preferred shares. Common shareholders of BQH who become shareholders of MENKX will receive newly issued Investor A Shares of MENKX in the Merger. The aggregate net asset value of MENKX Investor A Shares received by BQH common shareholders will be equal to the aggregate net asset value of the common shares of BQH held by its common shareholders, in each case as of the close of business on the business day immediately prior to the closing date of the Merger.
This press release is not intended to, and does not, constitute an offer to purchase or sell shares of the Funds.
About BlackRock
BlackRock's purpose is to help more and more people experience financial well-being. As a fiduciary to investors and a leading provider of financial technology, our clients turn to us for the solutions they need when planning for their most important goals. As of June 30, 2020, the firm managed approximately $7.32 trillion in assets on behalf of investors worldwide. For additional information on BlackRock, please visitwww.blackrock.com/corporate
Availability of Fund Updates
BlackRock will update performance and certain other data for the BlackRock closed-end funds on a monthly basis on its website in the "Closed-end Funds" section ofwww.blackrock.comas well as certain other material information as necessary from time to time. Investors and others are advised to check the website for updated performance information and the release of other material information about the Funds. This reference to BlackRock's website is intended to allow investors public access to information regarding the Funds and does not, and is not intended to, incorporate BlackRock's website in this release.
Forward-Looking Statements
This press release, and other statements that BlackRock or the Funds may make, may contain forward-looking statements within the meaning of the Private Securities Litigation Reform Act, with respect to the Funds' or BlackRock's future financial or business performance, strategies or expectations. Forward-looking statements are typically identified by words or phrases such as "trend," "potential," "opportunity," "pipeline," "believe," "comfortable," "expect," "anticipate," "current," "intention," "estimate," "position," "assume," "outlook," "continue," "remain," "maintain," "sustain," "seek," "achieve," and similar expressions, or future or conditional verbs such as "will," "would," "should," "could," "may" or similar expressions.
BlackRock cautions that forward-looking statements are subject to numerous assumptions, risks and uncertainties, which change over time. Forward-looking statements speak only as of the date they are made, and BlackRock assumes no duty to and does not undertake to update forward-looking statements. Actual results could differ materially from those anticipated in forward-looking statements and future results could differ materially from historical performance.