BTS member Taehyung, also known as V, attended the VIP preview of the movie "Dream" at Megabox in Samsung-dong, Seoul on April 24th, and fans couldn't get enough of him.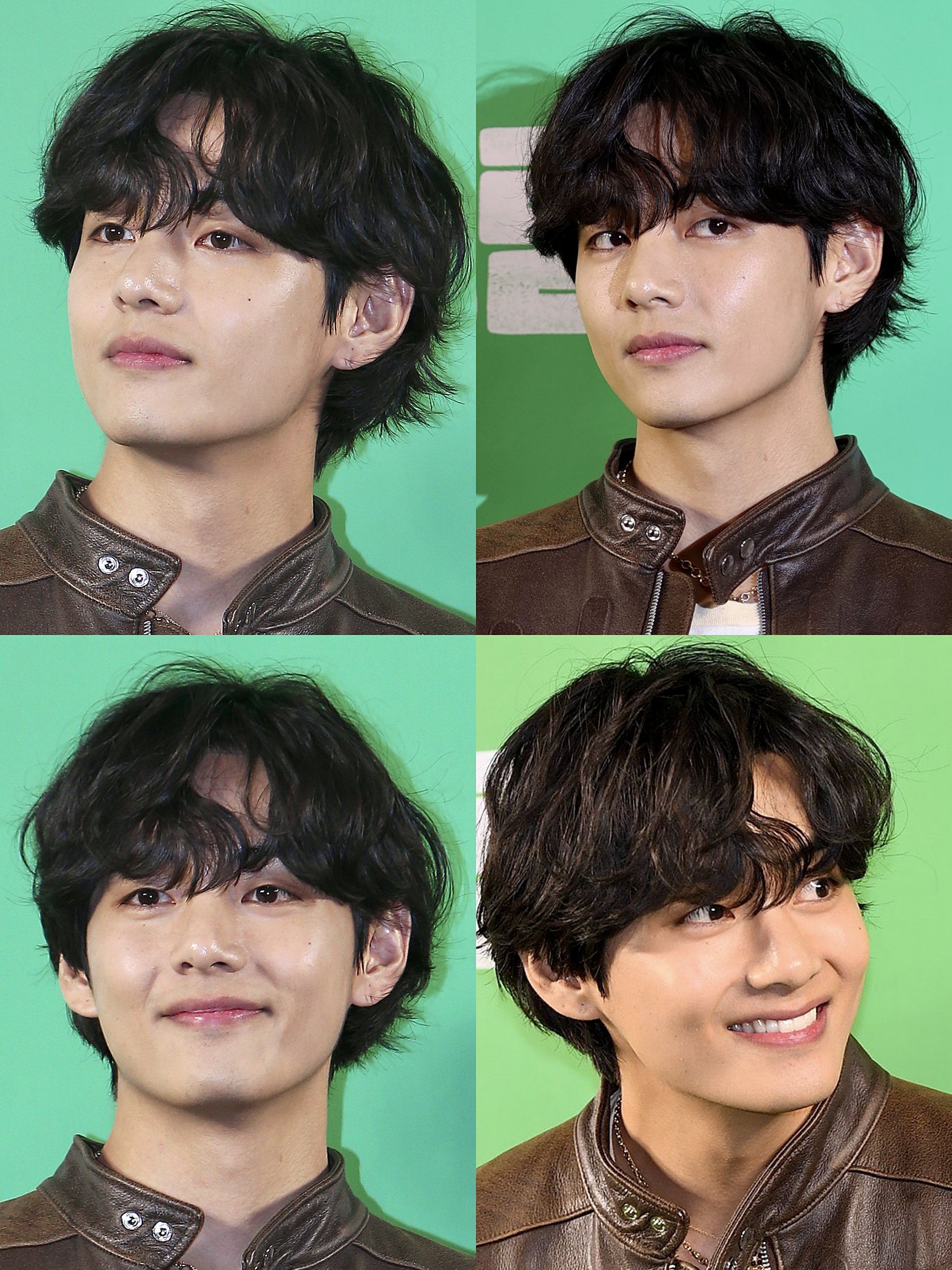 The singer looked charming and stylish in a white Morrissey t-shirt and dark blue jeans, paired with a leather biker jacket from Juntae Kim, a gender-fluid Korean clothing brand.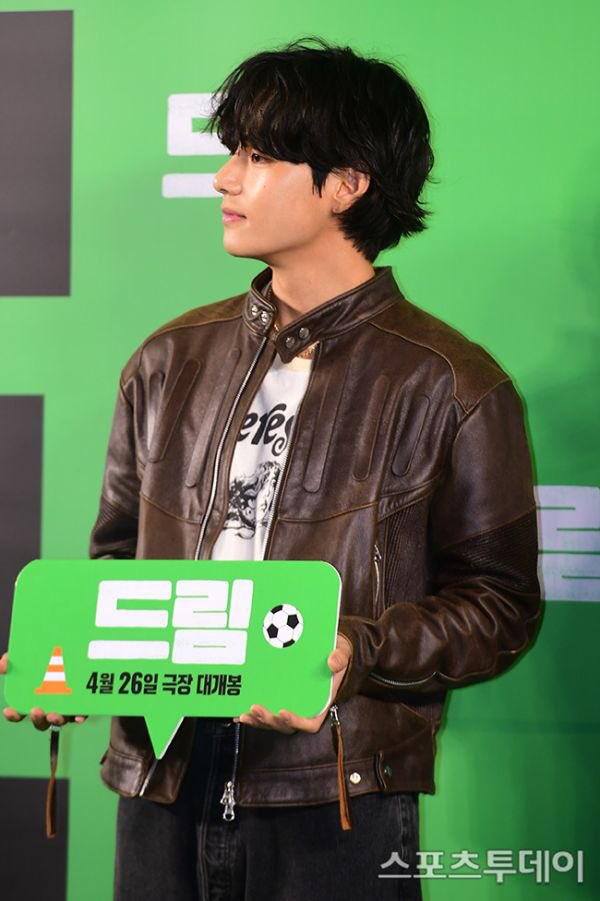 Taehyung interacted with the media and fans with his friendly and charming personality. He posed for pictures with fans and signed autographs, showing his appreciation for their support. The unedited pictures shared on social media showcased Taehyung's natural beauty, with fans swooning over his radiant smile.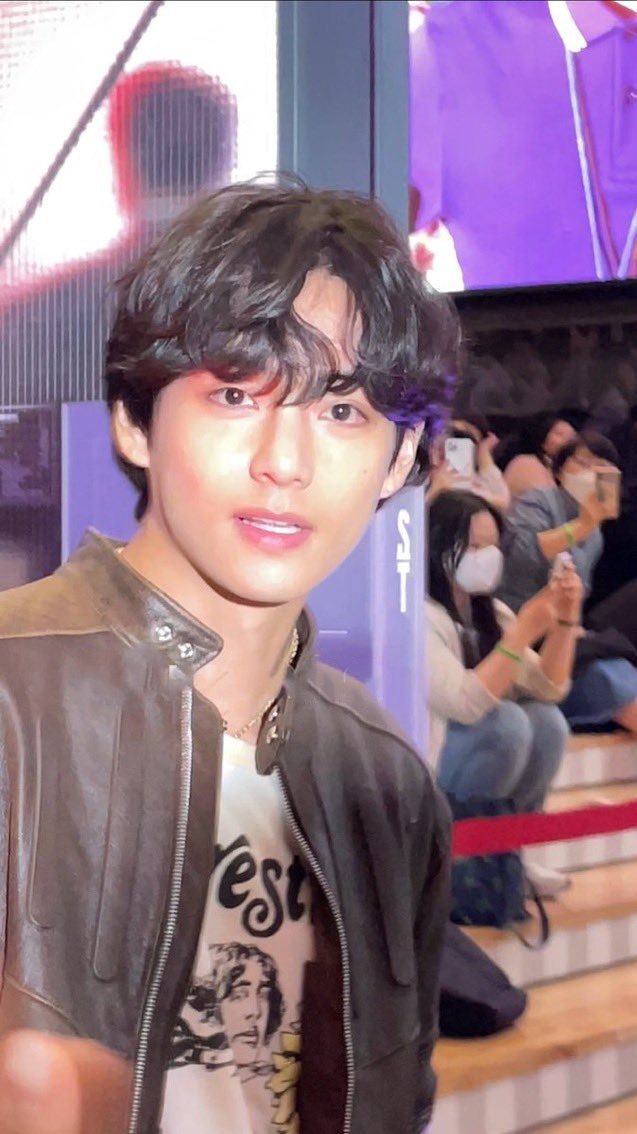 Taehyung looked radiant in the pictures, with his flawless skin, sparkling eyes, rosy cheeks, and perfect smile. His hair was styled in a messy way that added to his charm. The fans praised him for being so kind and humble, and for looking even more handsome in real life than on screen.
During the event, Taehyung expressed his excitement for the movie and praised actor Park Seo-joon's acting skills. "Dream" is a sports comedy-drama film that tells the story of a football player who has to coach a team of homeless people for the Homeless World Cup. The film is written and directed by Lee Byeong-heon, who previously worked with Park Seo-joon in "The Divine Fury" and "Midnight Runners."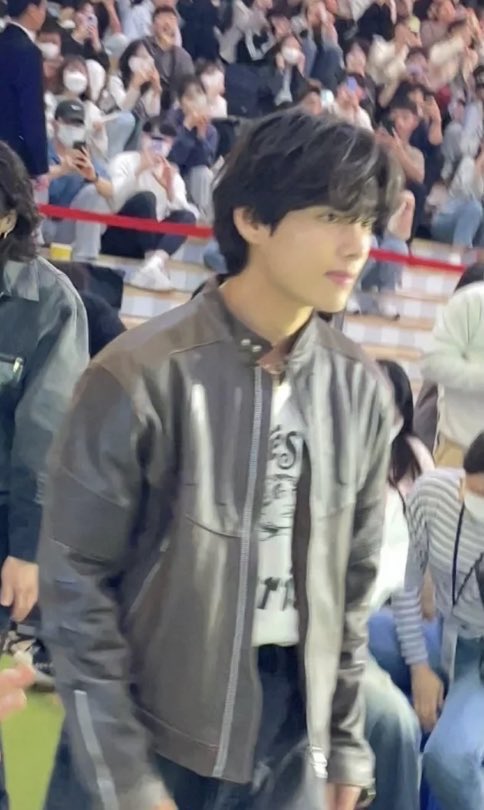 Fans were thrilled to see Taehyung supporting Park Seo-joon's latest film and couldn't wait to watch it themselves. Many fans praised Taehyung for his fashion sense, with his leather biker jacket stealing the show.