Fans are feeling a mix of emotions after BigHit Entertainment released new stills of Taehyung and J-Hope on Weverse. The pictures are from when Taehyung joined J-Hope for his "On The Street" Dance Challenge, where V and J-Hope showcased their amazing dance skills.
The stills show the two members having fun and enjoying each other's company while filming the challenge. One of the pictures captures a heartwarming moment where Taehyung hugs his hyung tightly, as if he doesn't want to let go. The hug has a deeper meaning for the fans, who know that J-Hope will be enlisting in the military soon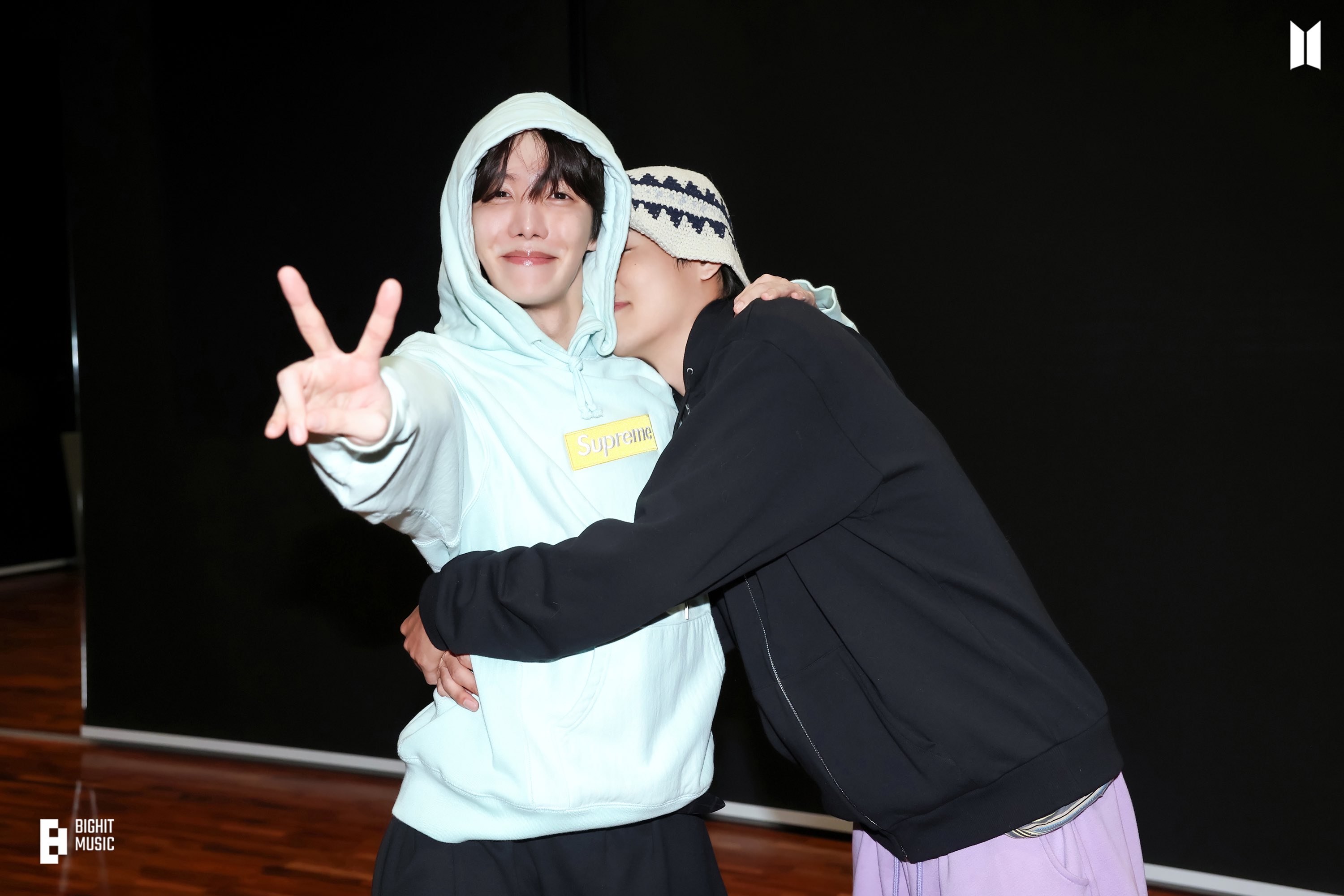 According to the Korean law, all able-bodied men must serve in the military for about two years before they turn 28. J-Hope, who was born in 1994, will have to enlist by next year. He will be the second BTS member to join the military after Jin, who enlisted in December last year.
The fans are proud of J-Hope for fulfilling his duty to his country, but they are also sad to see him go. They are grateful for all the memories and music he has given them over the years, and they hope he will stay healthy and happy during his service. They are also supportive of Taehyung, who will have to say goodbye to his hyung for a while. They know how close the two are, and how much they mean to each other.
Taehyung and J-Hope have been friends since their trainee days, and they have a strong bond that goes beyond music. They often express their love and admiration for each other on social media and in interviews. They also share a lot of common interests, such as fashion, photography, and art.
The fans are hoping that Taehyung and J-Hope will be able to spend more quality time together before J-Hope's enlistment. They are confident that Taehyung and J-Hope will always stay connected, no matter the distance or time. They are also optimistic that BTS will reunite as a full group once all the members complete their military service.