BTS is undoubtedly one of the most popular and successful groups in the world, breaking records and making history with their music. However, their recent group music video on YouTube did not perform as well as their previous ones, sparking curiosity and concern among fans and observers.
In May 2021, BTS' "Butter" music video set a record by receiving 108.2 million views in its first day on YouTube, making it the most-viewed music video on the platform in its debut. The second most-viewed video during this period was BTS' "Dynamite," which received 101.1 million views and was the first music video to reach 100 million views within 24 hours. However, BTS' most recent group music video on YouTube, Yet To Come with 48,948,019 views, received less than half the number of views of their previous comeback MVs.
Observant fans have pointed out that BTS' music video views on YouTube are being removed by the platform. Jimin's "Set Me Free Pt. 2" MV garnered 15 million views in 24 hours, while his "Like Crazy" MV achieved 11 million views. Similarly, Suga's most recent track with IU, "People Pt. 2," debuted with 7 million views on the platform.
In a recent episode of "Palette," a YouTube talk show hosted by K-pop soloist IU, Suga made an appearance to discuss various interesting topics related to his new music. During the interview, Suga acknowledged that the music charts have evolved, stating that he received nothing from YouTube.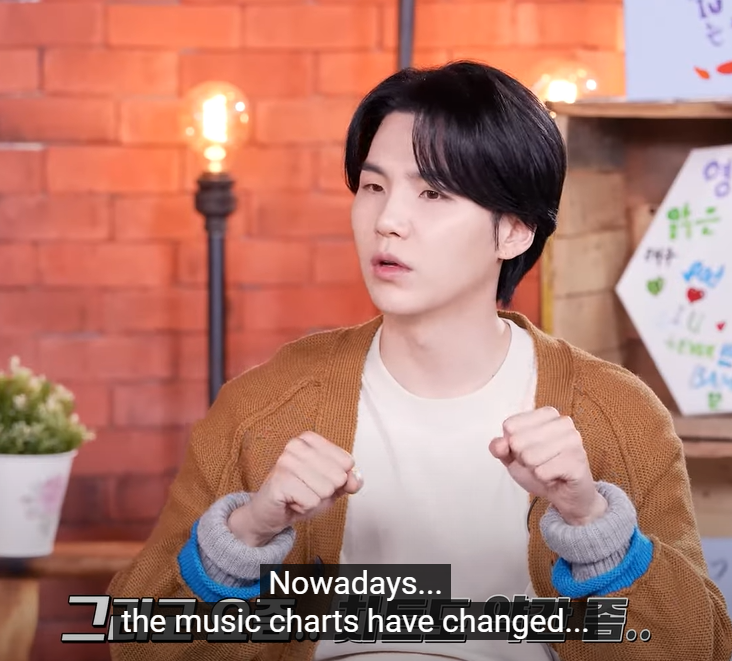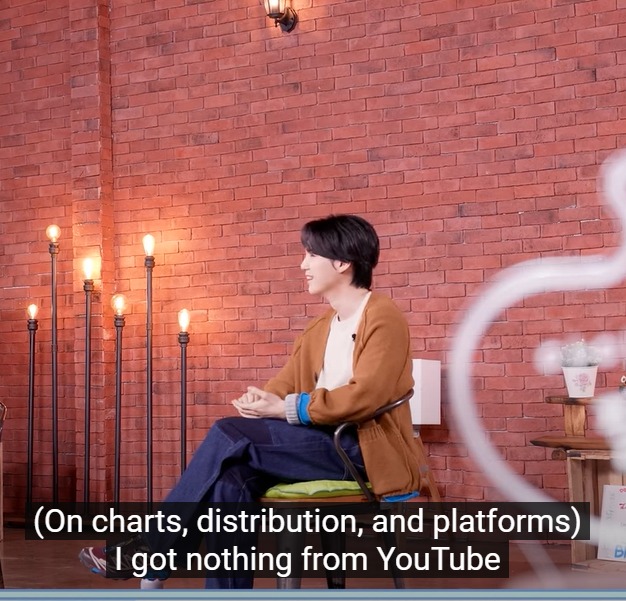 "music charts have changed. I got nothing from YouTube."
It's important to note that Suga was not being serious or bitter when he said that he got nothing from YouTube. He was simply making a casual observation about how the music industry has changed over time and how he has adapted to it.