Shiba Inu has been the talk of the town lately. With the massive returns that the meme-coin generated last year, it is obvious that investors would still be attracted to the token in hopes for a loyal community and even greater returns. However, the ShibArmy should remain on high alert as some fishy activities are happening in association with Shib on Coin Market Cap.
On January 14, famous Twitter handle reporting all-things crypto rung the alarm that Coin Market Cap has listed three fake contract addresses for Shiba Inu.
Beware Shib Investors
"BEWARE: @CoinMarketCap has listed 3 fake contract addresses (BEP20, Solana and Terra) for $SHIB! According to the #SHIB team, CMC refused to communicate with them regarding the matter!"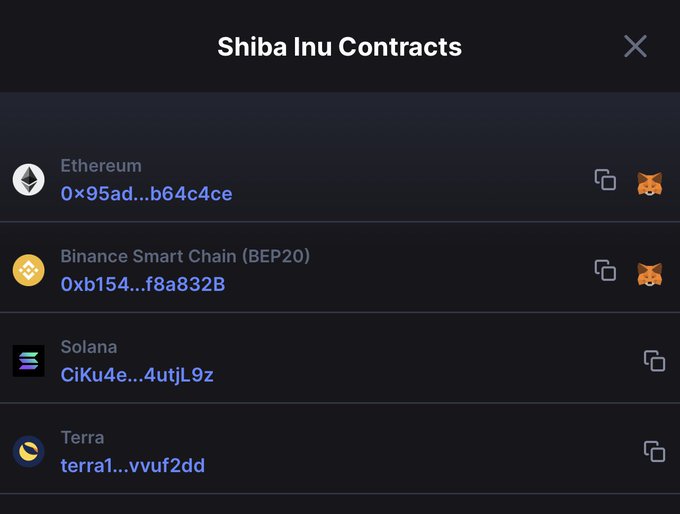 ShibArmy Reacts
Comments under the post bashed CMC for their irresponsible move and also claimed that such incidences cause investors to lose confidence in the crypto ecosystem.
"has to much power and control of the market. They are just like the government. They pretend and want you to believe they are in power for the greater good and your protection", read another comment.
Shib Burn Party
Recently, Bigger Entertainment announced that it had burned One Billion Shib tokens from supply in total.
Crypto Label Bigger Entertainment even burnt 240 million Shiba Inu supply during Christmas. They promised to burn more tokens in 2022 and it seems like they are committed to their words.
Steven Cooper, an owner of Bigger Entertainment, recently declared that his company has sent another 2.80 million Shiba Inu (SHIB) tokens to the dead wallet. With this transaction along with other smaller burns this week, the company becomes able to burn a total of 1,012,508,035 SHIB since the launch of its burning campaigns on October 20th, 2021.
What do you think about the whole story? tell us your thoughts in the comments