BTS leader RM, also known as Kim Namjoon, has written an emotional letter to fans on Weverse, hinting at his upcoming military enlistment. While he did not explicitly mention the enlistment, it is a topic that has been on the minds of fans since it was announced last year that all BTS members will be enlisting in the military one by one.
In the letter, RM reflects on the past 10 years since BTS made their debut, expressing his curiosity about how everything has changed and how he himself has changed. He also expresses his fear and curiosity about what life will be like after he returns from his military service, acknowledging that time flies fast and everything changes.
RM also expresses his gratitude towards the fans, thanking them for their love and support throughout the years. He mentions that the weight of their love and the accumulated heart dust have made it harder and harder, but he is thankful for it nonetheless.
The letter has touched the hearts of fans worldwide, who have been leaving supportive messages for RM and the rest of BTS. It is unclear when exactly RM will be enlisting in the military, but fans are already preparing for his temporary absence from the group.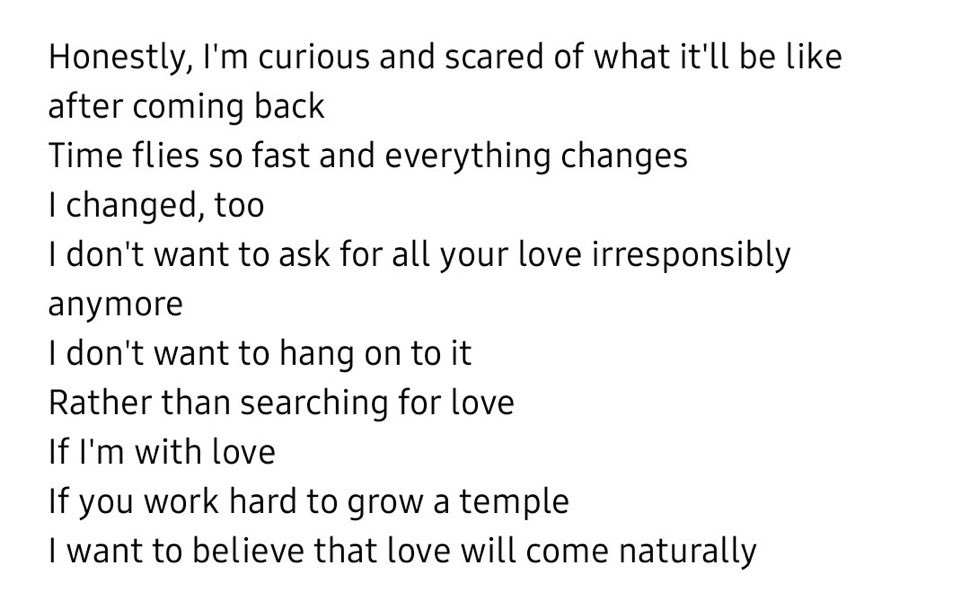 Here is what Namjoon wrote in his letter (translated from Korean)
"Time flies, and everything changes—even I do. I wish to no longer irresponsibly ask or beg for unconditional love. Rather than searching everywhere for love, I want to believe, if I stay as love and make effort to take care of myself, that it'll naturally find its way to me."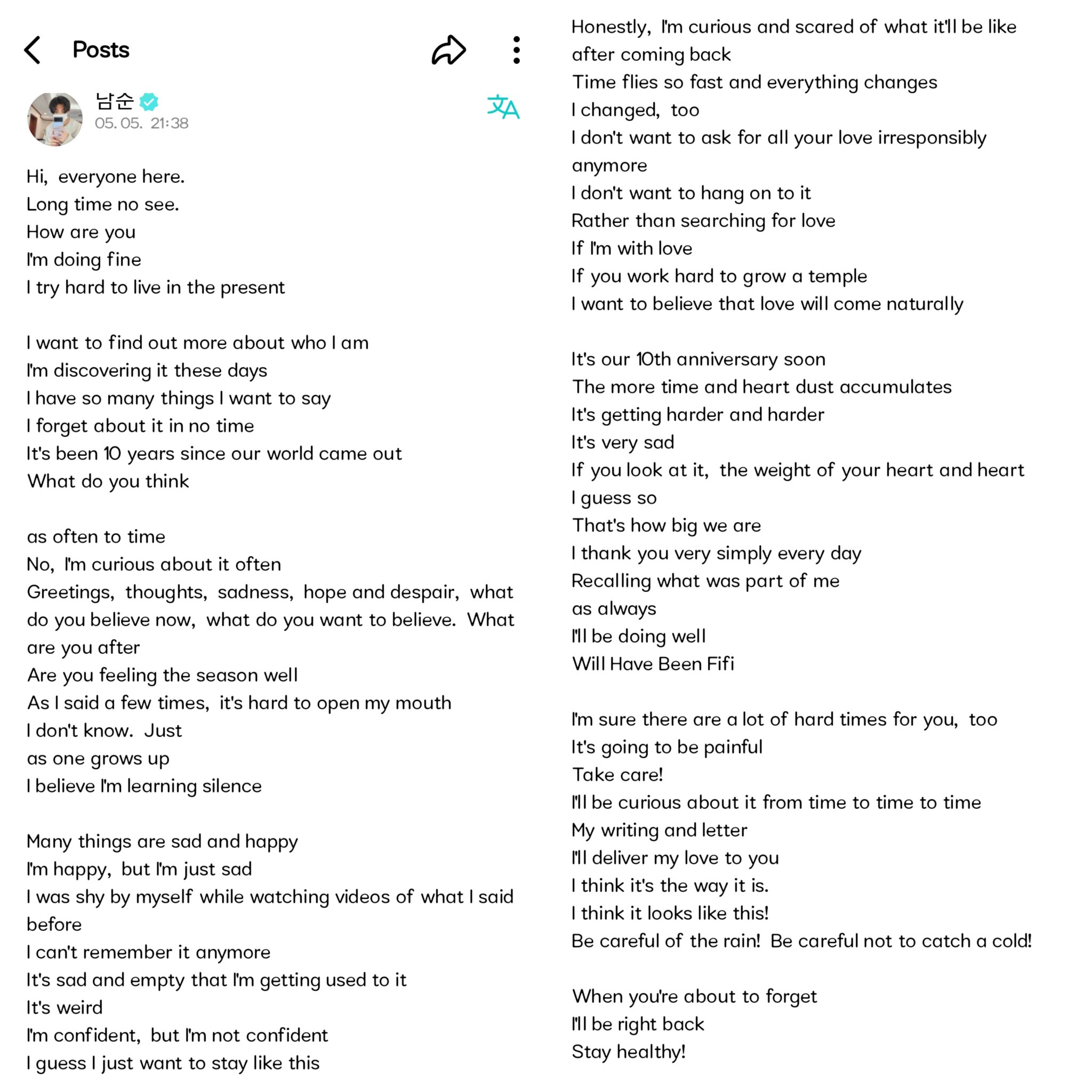 Despite the looming enlistment, RM has been keeping busy with solo projects. He recently collaborated with Colde on the track "Don't ever say you love me", which is featured on Colde's new album Love Part 2. RM also released his debut solo album indigo in December last year. RM has also been announced as the cover star for Vogue Korea's June 2023 issue.
As BTS approaches their 10th anniversary, fans are eagerly anticipating what the group has in store for the future. While the upcoming enlistments may bring a temporary pause to BTS' activities as a group, fans remain supportive of their beloved idols and are eagerly awaiting their return.