If you missed the historic performance of BLACKPINK at Coachella 2023, you might want to catch up on what happened because it was nothing short of spectacular. The four-member girl group from South Korea made history on April 16th as they became the first K-Pop act to headline the iconic music festival in California. They also broke records for the largest audience and live viewership for a Coachella headliner, with 125K people in attendance and 250M tuning in online.
BLACKPINK delivered a stunning show that showcased their charisma, talent, and versatility. They performed some of their biggest hits including Pink Venom, How You Like That, Kill This Love, DU-DDU DU-DDU, Typa Girl, Pretty Savage, and Kick It. The crowd went wild as they sang along to the catchy tunes and danced to the powerful choreography.
The impact of BLACKPINK's performance was evident on social media platforms, where they dominated the conversation about Coachella. According to visibrain, out of the 9.6M posts about Coachella on social media platforms this year, 78% of them are about BLACKPINK. That's more than the other two headliners, Bad Bunny and Frank Ocean, combined. The hashtag #BLACKPINKatCoachella trended worldwide for hours after the show.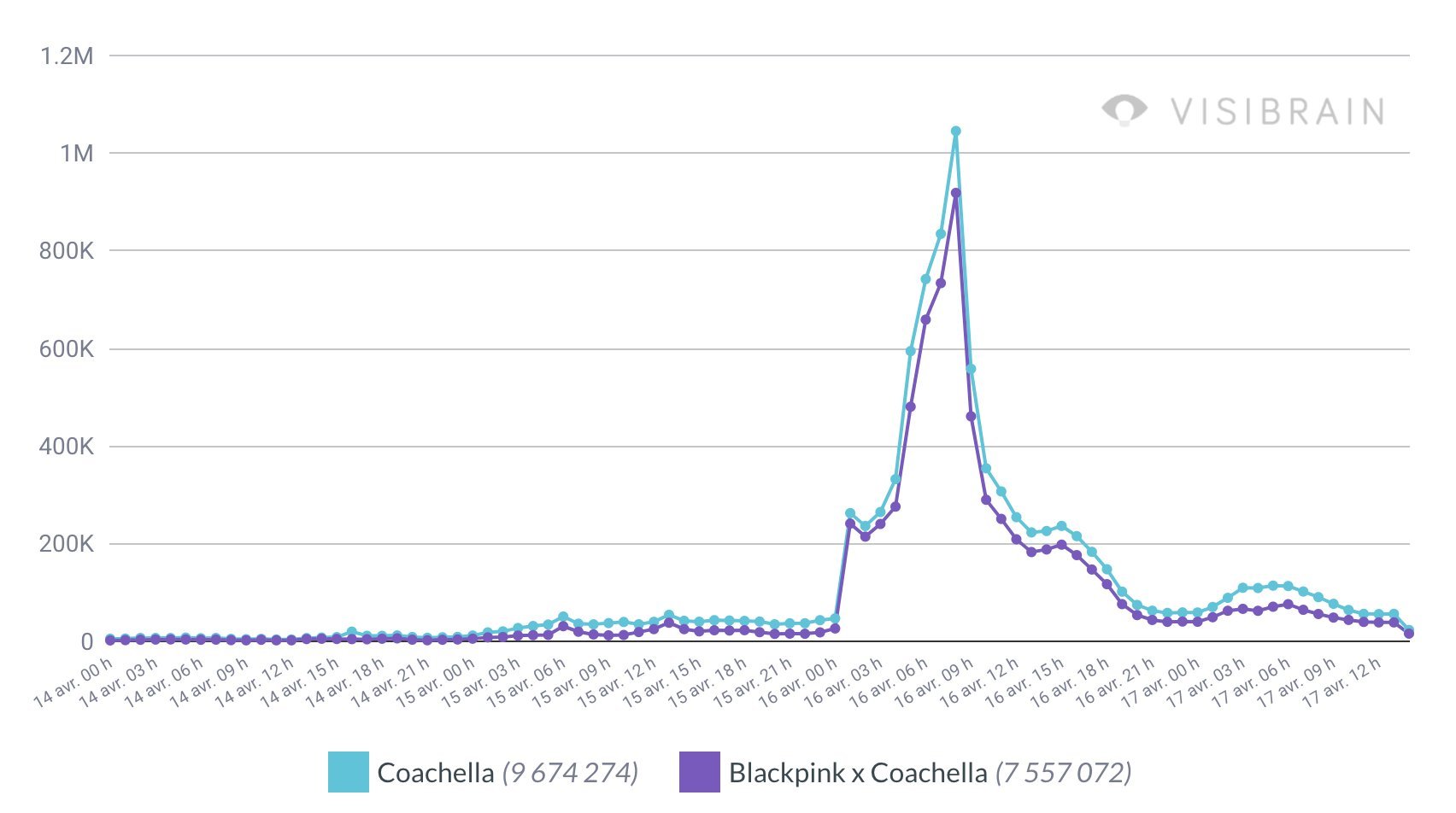 BLACKPINK has proven once again that they are a global phenomenon and a force to be reckoned with. They have transcended cultural and linguistic barriers and brought joy and excitement to millions of fans around the world. They have also inspired many young girls and women to pursue their dreams and express themselves confidently. BLACKPINK is not just a group, they are a movement. And they are here to stay.