In recent years, Nigo, the Japanese hypebeast-overlord designer behind a Bathing Ape, has maintained tight relations with the rap scene. The exhibition marked Nigo's premiere of a Kenzo line, and Kanye West, Pusha T, Gunna, and Tyler, The Creator all had their images shot there.
Nigo has some musical experience as well. He was the Teriyaki Boyz's DJ, a briefly popular Japanese rap group. Nigo is set to release a new album soon, which will feature a slew of well-known rappers.
Nigo teased the existence of a new A$AP Rocky collaboration dubbed "Arya" a few days ago. Nigo's friend Pharrell plays piano in the one-minute video, and Rocky presents Nigo with a ridiculously large chain. This is part of the official launch of I Know Nigo, a new album that will purportedly feature Tyler, Lil Uzi Vert, Pusha T, and other artists.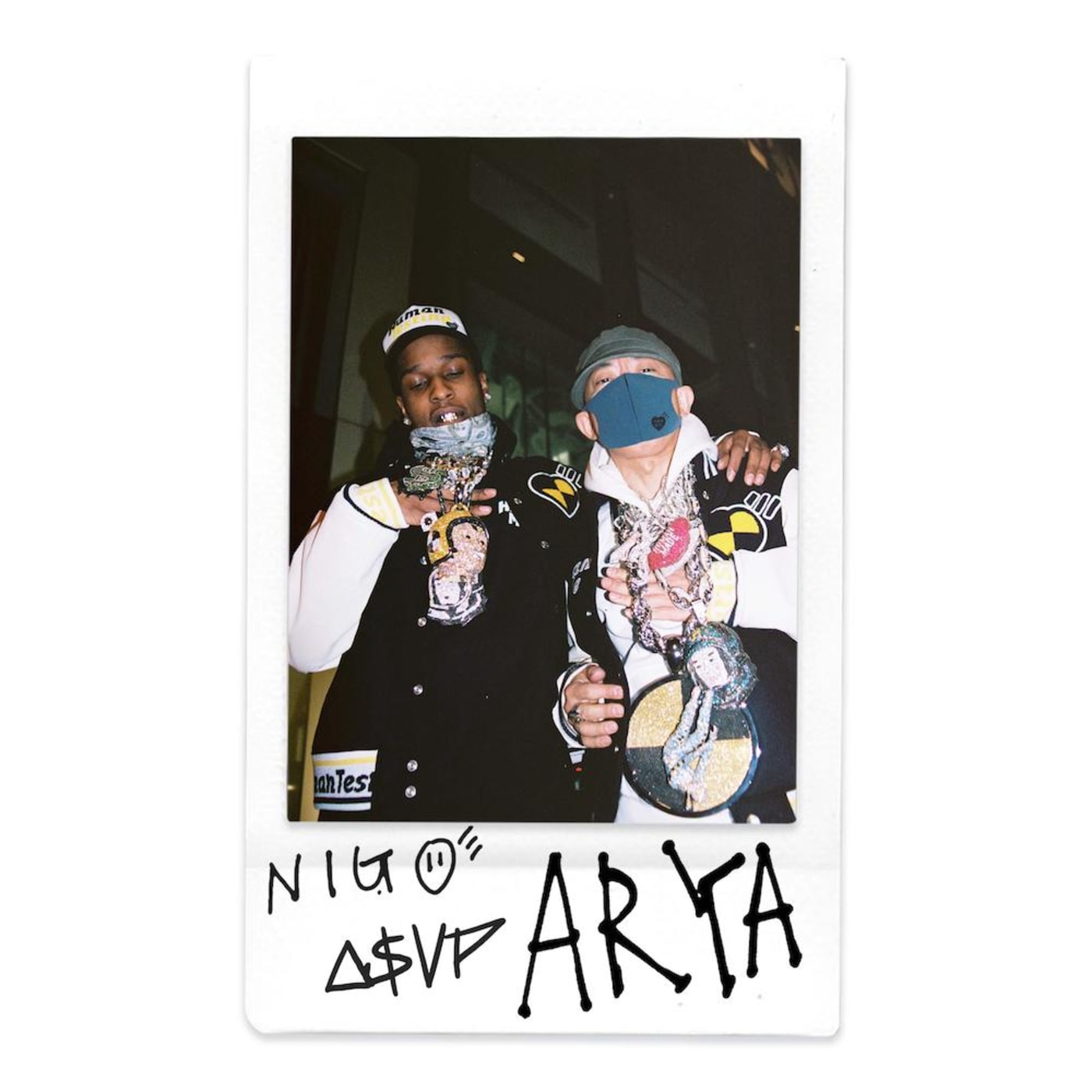 The fashion superstar returned this week with "Arya," the lead track from his highly anticipated EP, I Know NIGO, which features A$AP Rocky. Rocky, Lil Uzi Vert, and Pharrell, who also serves as the album's executive producer, were featured in an AWGE-produced trailer that debuted earlier this week.
The single "Arya" is out today, and it doesn't include any Nigo rapping. Instead, it's essentially a solo A$AP Rocky track, which is quite good. Rocky raps over dark pianos, his voice bright and bouncy, and he appears to be having a good time.
The song was released less than a year after NIGO announced his signing to Steven Victor's, Victor Victor Worldwide record company. Following NIGO's Kenzo premiere on Sunday, Victor spoke with Complex about the multi-impending hyphenate's album, revealing that the multi-hyphenate had originally planned to release a two-track EP since he was apprehensive to produce a full-length record.
I Know NIGO will be released on March 25, 2022, and will be NIGO's first music effort in two decades. "Arya" is now available to listen to on Apple Music and Spotify.