Manchester United star Marcus Rashford has joined forces with some of the UK's biggest supermarkets and food brands as he continues his campaign against child food poverty in the country.
Rashford Influenced The UK Government
In June, Rashford successfully pressured the UK government into reversing its decision to not extend free school meal vouchers throughout the summer holidays for children from low-income families.
The 22-year-old said on Tuesday that the new scheme, set up with the likes of Sainsbury's, Tesco, Kellogg's, Waitrose, Aldi, Asda, Co-op, Deliveroo, FareShare, Food Foundation, Iceland and Lidl, could provide a new sustainable solution to prevent children from going hungry.
"We pretty much knew straight away that we'd found a short-term solution [with free school meals vouchers]," he told the BBC. "That wasn't going to work in the long-run. We had to think about the best way to do it, to think about how these families can eat long term and not have any issues.
"We wanted to do it the best way we could, introduce the best people into our group and see if using them can push it even more."
The Taskforce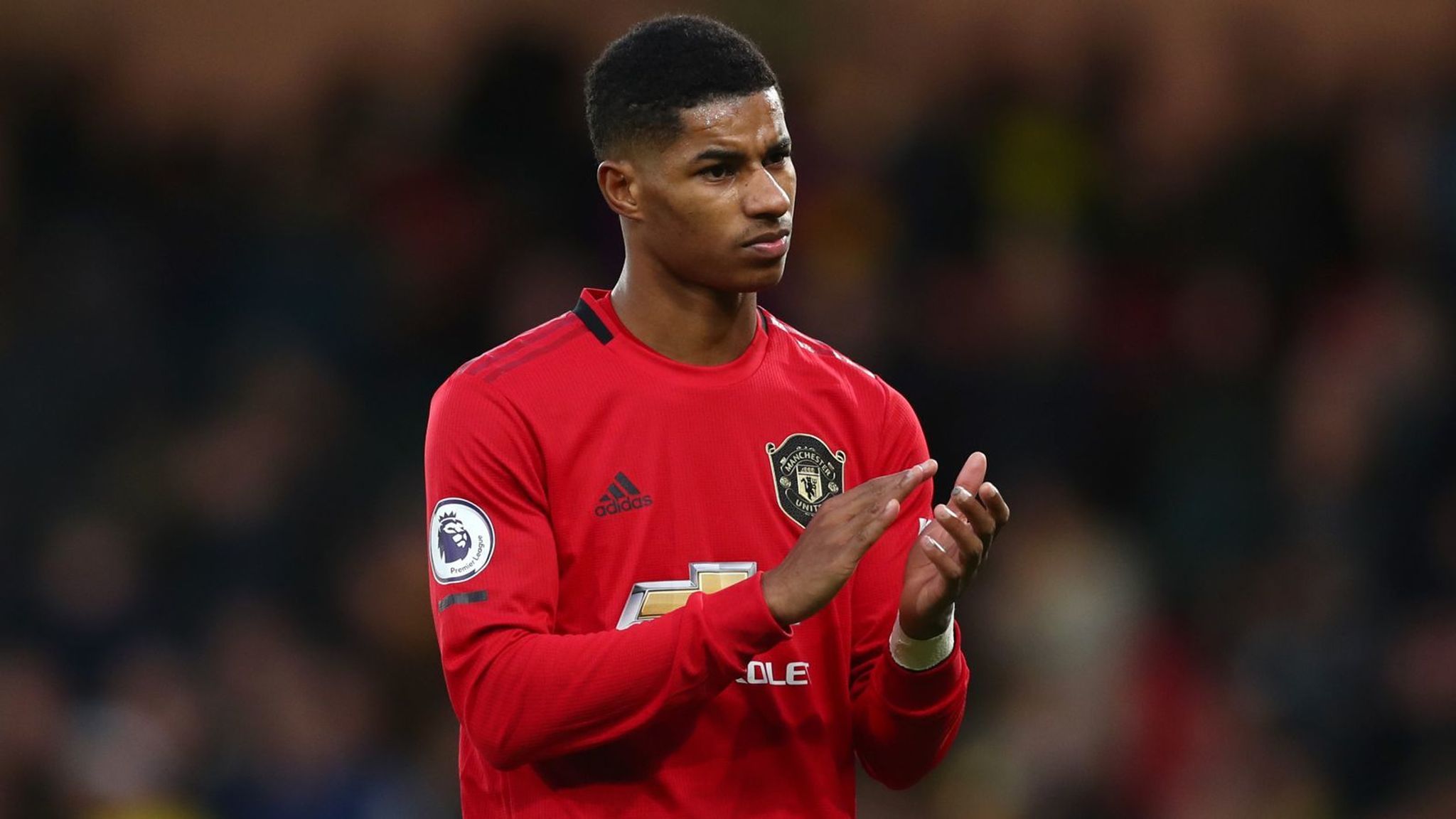 The taskforce has supported three proposals put forward by the National Food Strategy, the first major independent review of the UK's food system for 75 years.
The first is to expand free school meals to every child from a household on Universal Credit — a government program for people on low incomes that replaces many previous benefits and tax credits, combining them into a single payment. — or equivalent to reach an additional 1.5 million children aged seven to 16.
The second is to expand holiday food and activities to support all children on free school meals to reach an additional 1.1 million children.
And the third is to increase the value of the Healthy Start vouchers from £3.10 ($4.17) to £4.25 ($5.72) per week and expand it to all those on Universal Credit or equivalent, reaching an additional 290,000 children under the age of four and pregnant women.
Player's Letter To Officials
In a letter to UK lawmakers, Rashford said he hopes to "see sufficient funds from the Chancellor's Budget and Spending Review allocated to implementing these without delay, " referring to British finance minister Rishi Sunak.
The England international also spoke of the emotions at meeting some of the families that were helped by his earlier campaign.
"That was an unbelievable experience for me," he recalled. "I think just to see the smiles on their faces and to see how much it has helped them made me happy to see that with my own eyes, rather than just people texting and messaging.
"One of the parents was getting a little bit emotional when we were speaking to each other. That will stay with me because they're so similar to my childhood."
In July, Rashford became the youngest ever recipient of an honorary doctorate from the University of Manchester, awarded in recognition of his campaign against child poverty in the UK and for his sporting exploits on the pitch.
The award is the highest honor the university can bestow and has previously been received by Manchester United legends Sir Alex Ferguson and Sir Bobby Charlton.
At the start of the coronavirus lockdown in UK, Rashford helped raise over £20 million ($25 million) in donations alongside food charity FareShare, reaching 1,280,000 children.
Alongside that work, Rashford's campaign also ensured public pressure forced the UK government to extend free school meal vouchers into the summer holidays, allowing an additional 1.3 million vulnerable children across the UK access.