In a recent interview with Oprah magazine, Lady Gaga revealed her grandmother encouraged her to make it big after she was raped.
The singer was asked about the one person who changed her life. Gaga responded saying that her grandmother is the one who pushed her to make a real change in the world.
Gaga revealed, "After I was raped, I cried on her couch for days. Eventually, she turned on MTV and told me to look up. A female artist was performing. My grandmother said, "I'll let you cry the rest of the day, but then tomorrow you're going to go back out and make a real change in this world. No more tears tomorrow."'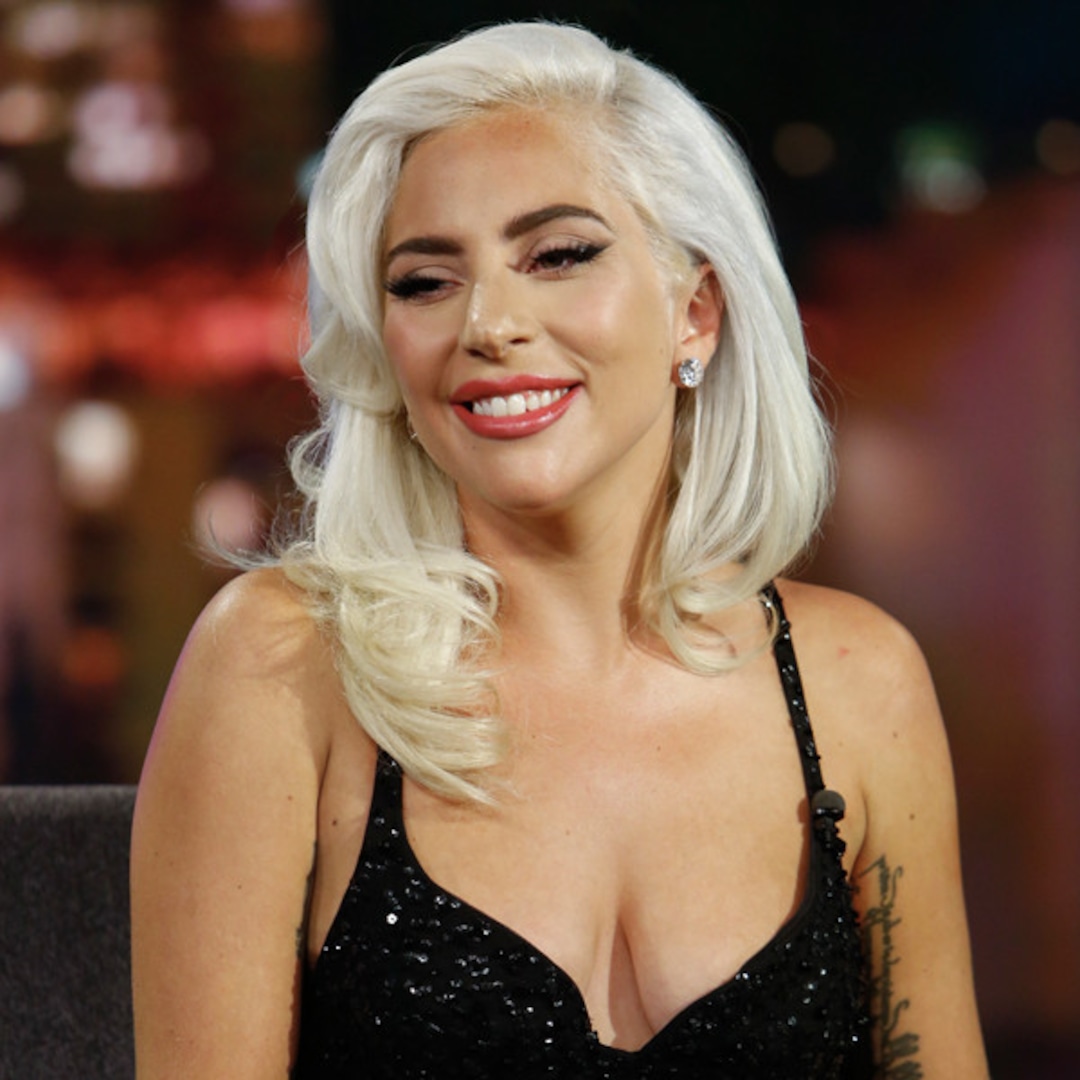 The pop star has previously opened up revealing that she was repeatedly raped as a teenager. This caused her to suffer from fibromyalgia and PTSD. Gaga, however, went on to thrive into success in the music industry.
The singer released her sixth album in May 2020, Chromatica. She made a change last year from being a singer to being an actor. Gaga made her debut in the movie, A Star Is Born, along with Bradley Cooper. The role earned her an Oscar for Best Actress.
The pop star has also been openly advocating about mental health because of which she launched the Born This Way Foundation. It is a youth-oriented program focusing on mental health and wellbeing. Lady Gaga has also revealed her struggle with mental health before and how she had to seek therapy.
"I Thought It Was A Good Idea To Give Up"
The singer opened up about her struggle in the interview as well. She said, "Once I felt so depressed, I thought it was a good idea to give up. That's the worst thing you can do. I wish I'd just asked for help. But I forgive myself." However, Gaga seeks dialectical behavior therapy as most important for her mental health.
Explaining the therapy she said it's a skills-based treatment method that keeps her psyche and body focused. She also said it balances her emotional and rational mind. Gaga further added, "I have fibromyalgia, and although living with chronic physical pain is difficult, I've radically accepted that while I cannot think my way out of this problem, I can behave my way out of it with distress tolerance skills and routines."
Gaga gave us more this year by releasing a Chromatica promo for her fans. The singer announced that she is partnering with Apple Music to release a new radio show. It will be a weekly show called Gaga Radio and it will trace the origins and creative process behind her new album. This process will take place through interviews with those who both worked on and inspired the studio set.
The Oscar winner said that for the past few weeks she has been figuring out how to be of service from home. She wanted to be of service to what she calls a singular global community.
The popstar describes the community as kind in nature and something that is really special to her heart. She added, "And so I've been thinking of all the ways that I can be someone that contributes to the society and the world. I'm super thrilled, excited to have this show, and this opportunity to play an incredible mix of music every week."
'Chromatica for me was the portal'
The radio show will also include various DJ mixes from her guests. The first episode of Gaga Radio will be released from this Friday. In the first episode, Gaga will be sitting down with her longtime collaborator BloodPop. He will reveal their emotional approach to creating songs like the Ariana Grande-assisted No. 1 smash "Rain on Me". It is said to have been an emotional release to 'an exorcism' for the singer.
Lady Gaga says Chromatica was a portal her and Bloodpop opened asking for 'sign from above'. "Chromatica for me was the portal that you and I opened in the studio where we would open the portal and I'd go, 'Okay, talent, creativity, a voice from above, a sign from above, come inside me, tell me what to say, tell me what to do,' and almost all of it was what I was truly feeling," Gaga says on the episode.
She also revealed the two things that would happen while making the album. Either the singer would write a song and Bloodpop would be there to capture it. Or she would be upstairs staring into the sky, smoking a cigarette and crying.
Talking to Chromatica songwriters and producers like BloodPop, Axwell, BURNS, Morgan Kibby, and more, they revealed how working with Gaga was. They described it as being lowkey and therapeutic for one of the world's most spectacular recording artists.
"It was probably the demo for 'Enigma' [that set the album in motion]," BloodPop said. He added that new mixes of album cuts like "Babylon" are on the way, as are scrapped, early-session tunes recorded with Scottish producer SOPHIE.
"It was more about her vocal performance than anything, and how she wrapped around that track. But it felt powerful…. It felt like a mix of Studio 54 and threads of all our favorite dance records. It evoked that fleeting, euphoric feeling that comes from good dance music."