What is Kodak?
The Eastman Kodak Company is an American technology company that produces camera-related products with its historic basis on photography. The company is headquartered in Rochester, New York, and is incorporated in New Jersey.
Kodak provides packaging, functional printing, graphic communications and professional services for businesses around the world. Its main business segments are Print Systems, Enterprise Inkjet Systems, Micro 3D Printing and Packaging, Software and Solutions, and Consumer and Film. It is best known for photographic film products.
Why have the company's shares sky rocketed?
The Trump administration's $765 million loan to the Eastman Kodak Co. for its launch of a business making pharmaceutical ingredients sent shares of the iconic camera company soaring.
Kodak's stock KODK, 274.18% rallied more than 200% on Tuesday after the news was announced by the Trump administration. The company emerged from a 2011 bankruptcy in 2013, and its shares tumbled from a 10-year high of $37.20 on Jan. 9, 2014, to a low of $1.55 on March 23 of this year.
"Never again do we want to rely on shipments from China or elsewhere in order to get lifesaving medical supplies," New York Gov. Andrew Cuomo said in a statement.
Kodak, which is based in Rochester, N.Y., and has a long history of manufacturing chemicals used in photographic film, now plans to support "America's self-sufficiency in producing the key pharmaceutical ingredients we need to keep our citizens safe," Kodak's executive chairman, Jim Continenza, said in a statement.
It isn't an easy question to answer. There are no analysts covering the company and no target prices to help investors. What's more, the company is taking a government loan to build a drug-ingredient business. Kodak (ticker: KODK), has been and is in the imaging business. Valuing a huge new business is hard for any investor evaluating a company.
Kodak stock traded at above $17 in 2015 in its return from bankruptcy protection, trading at about 0.4 times sales. The company is trading for more than 1 times sales now, at more than $21 a share, adding in the new debt the government is providing. The old highs have already been eclipsed.
Is it the right thing to happen?
Is that too high? Kodak's new business is generic-drug ingredients. Generic-drug makers trade for roughly 1.5 times sales. Of course, Kodak doesn't have the business yet. And when it does, all of its sales won't be drug related.
Generic-drug makers take about $1 in assets to generate 40 cents in sales. Based on that, Kodak's fresh $765 million loan could bring, perhaps $300 to $400 million in sales. That would be worth, in theory, about $450 to $600 million in market value.
That's a finger-in-the-air approximation. And investors need to add in coming debt when valuing the entire enterprise. There is just no great way to know where the stock can go this early in its transformation.
The move does makes some sense. The loan, in one sense, more than doubles the size of the company overnight.
Kodak was the most-popular stock on Robintrack on Tuesday, a website that tracks changes in Robinhood stock-trading accounts. More than 25,000 accounts added positions. General Electric (GE) was the second most-popular stock, with about 9,600 new positions initiated.
The Trump administration said the Kodak deal is the first of its kind and uses powers afforded by the Defense Production Act. The administration previously used these powers to demand that Ford Motor Co. F, -1.28% begin manufacturing respirators and masks and that General Motors Co. GM, -2.94% make ventilators.
It also awarded $354 million to Phlow Corp. in May to start producing active pharmaceutical ingredients, or API, among other chemical ingredients, used in certain essential medications. A spokesperson for Phlow said the company can't disclose the list of drugs, but it includes treatments for pain and blood pressure that can be used by hospitalized COVID-19 patients. The total contract is worth up to $812 million. Phlow cites a shift toward producing API in China and India as the rationale behind its business model.
But one Wall Street analyst is questioning why these contracts were not awarded to companies like Amneal Pharmaceuticals Inc, Mylan , and Teva Pharmaceutical Industries Ltd. TEVA, 0.92%, all of whom have generic-drug manufacturing know-how.
Bankruptcy and Fall
The Eastman Kodak Company was founded by George Eastman in 1888. The Brownie box was one of its most popular cameras and helped Kodak become a dominant player in the photographic industry.
The company became famous for its "Kodak moment" tagline but began to struggle financially in the late 1990s as consumers moved away from photographic film and towards digital photography.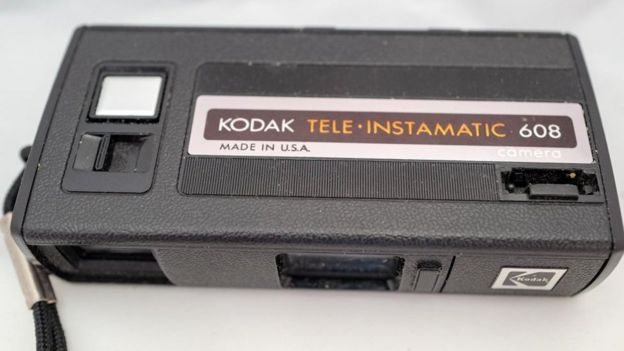 At its peak Kodak employed more than 145,000 people but now has a global workforce of around 5,000.
In 2012, Kodak filed for Chapter 11 bankruptcy protection in the US and and shifted its focus onto printing and professional services for companies. But it does still make digital and instant cameras for consumers.
Kodak began making drug ingredients four years ago and will now dramatically expand production at its New York and Minnesota facilities.
In its leap from film and imaging to pharmaceutical production, Kodak follows the path of its erstwhile rival, Japan's Fujifilm Holdings Corp. The two companies formed a near-duopoly on film photography for much of the twentieth century, but Fujifilm has so far proved far more adept at reinventing itself than its American counterpart.
A Kodak engineer invented the first digital camera in 1975, but the company failed to recognize the technology's potential. Fujifilm was quicker to pivot to digital, introducing the world's first digital portable camera in 1988, and the Japanese firm was faster to diversify away from photographic film.
Also Read : News Highlights From July 2020