BTS's Jungkook has once again proven his immense popularity as he became the most-searched member on Naver, one of South Korea's top search engines, in April 2023.
BTS is undoubtedly one of the most popular and influential groups in the world, and each member has a huge fanbase that supports them. However, there is one member who seems to have caught the attention of the public more than others in April 2023: Jungkook.
According to Naver, the largest online platform in South Korea, Jungkook was the most-searched BTS member on their website in April 2023.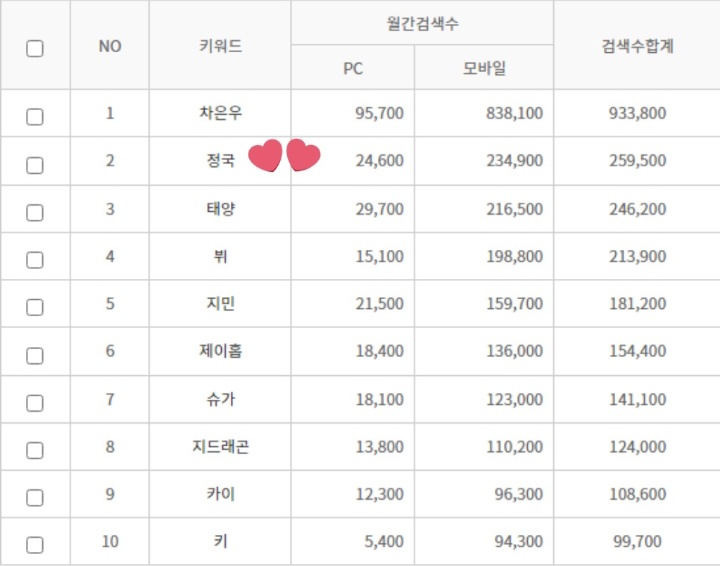 What made Jungkook so popular in April 2023?
Well, there are several factors that contributed to his high search volume. Here are some of them:
Jungkook was announced as the Calvin Klein brand ambassador in late March 2023. His debut campaign photos dominated the internet for almost all of April 2023. He showed off his stunning visuals and charisma in various outfits, such as casual jeans and tees to sleek denim jackets.
Jungkook was also in news for his live streams where he interacted with his fans on Weverse. He shared his thoughts on various topics. He also cooked and ate food live and played his favorite songs for them. Fans loved his adorable and relatable personality and praised him for his sweet gestures.
Jungkook was also in the news as he traveled to LA where he was spotted with some famous producers and also in a studio recording new music. Jungkook is rumored to be releasing a collab single with an A-list western pop star before making his solo debut later this year. Fans are eagerly anticipating his new music and are curious about his musical direction and style.
Despite not releasing any new music in April, Jungkook's popularity shows no signs of waning. Fans eagerly await his upcoming solo debut and can't wait to see what else the talented singer has in store.