Jisoo had lots of tattoos in the Lovesick Girls music video, but unfortunately, all of them were fake. But it appears that the BLACKPINK vocalist finally has a real tattoo now, and it is really cute, too. Fans have noticed a tattoo on Jisoo in one of the videos of her performing at the Born Pink World Tour shows. Even though the quality of the video is so bad that you can barely see the tattoo, fans believe that it looks like a tiny heart tattoo.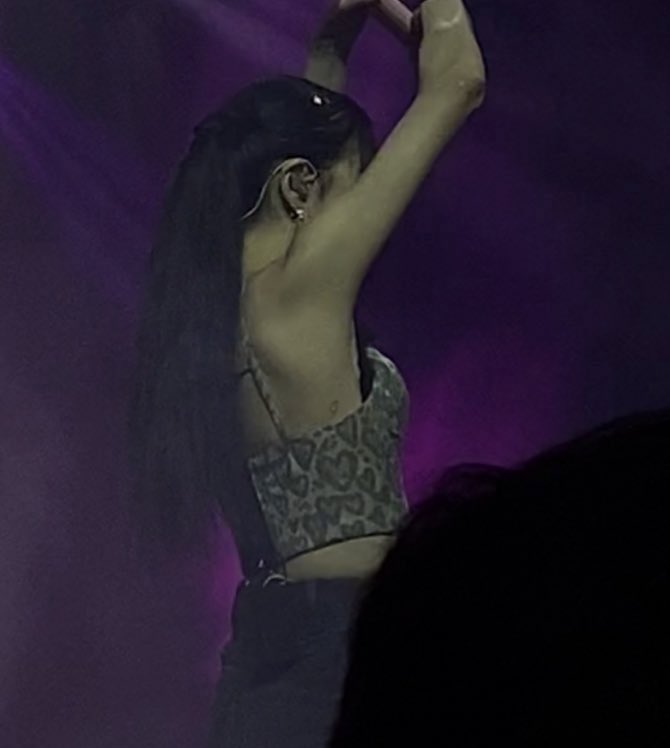 Checkout Fan Reactions:
"I thought Rosie or Lisa would be the first members to get a tatto but Jisoo surprised me. I need her to post this on IG."
"jisoo heart tatto … feeling dizzy"
"so cute and hot at the same time"
"what if it's just the part of her outfit bro"
"im forced to copy her"
"So this is why she customizes those dresses: to cover up her tattoos"
"I don't think it's a tattoo lol it looks like a bruise. She probably bump onto something without knowing it left a mark. It happens to some of us sometimes."
"never expected jisoo to have a tattoo. thats so hot"
Jisoo recently made her long-awaited comeback as a BLACKPINK member when the group released its second studio album "Born Pink" in September this year, along with two single MVs "Pink Venom" and "Shut Down". The girl group is currently busy touring the world in support of their recent album. BLACKPINK is also strongly rumored to be one of the headliners at Coachella in 2023.
Jisoo is the only BLACKPINK member who has not her solo debut yet, or released a solo song. Fans have been asking YG Entertainment to provide them with an update regarding the same. BLACKPINK has free time from their tour in February next year, which is when the fans are hoping for Jisoo to release her solo.