Jimmy Kimmel received a standing ovation for his opening monologue as he kicked off Emmys 2020 on Sunday. The host started off by welcoming everyone to the "Pand-Emmys" as old shots of stars clapping in the audience played.
He said, "Thank you for risking everything to be here, thank me for risking everything to be here. You know what they say, you can't have a virus without a host." Jimmy went ahead and joked why are they having an award show in the middle of a pandemic. He continued saying why is he here and why have Emmys decided to have a host this year.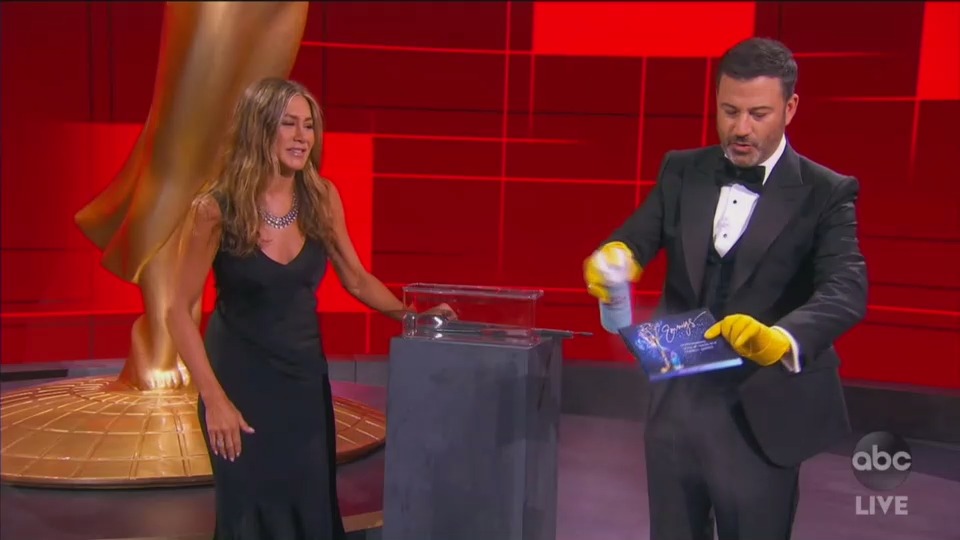 However, the host explained in spite of it seeming "frivolous and unnecessary", this might be what people need the most. Especially when social injustices, lockdowns, and deaths keep occurring. "Right now, we need fun. My god, do we need fun," he said.
Jimmy offered the audience a peek at how the Emmys team is bringing it all together. The host walked over to a huge screen after taking some hand sanitizer from an Emmy's shaped bottle. On the screen was displayed the nominees for the awards as he joked what could possibly go right.
DJ D-Nice was providing music as the orchestra could not be present on the premises. Jennifer Aniston joined Jimmy for a brief moment, however, they could not have a real conversation because of coronavirus protocols.
For this year's special ceremony amid the coronavirus pandemic, Jimmy is broadcasting live from Staples Center in Downtown Los Angeles. This arrangement is made instead of onstage from the Emmys' usual home in the nearby Microsoft Theater. The awards show is following strict social distancing guidelines, which means there is no live audience, no red carpet, and no pre-show on Emmy night.
Emmys Trying To Make The Best Amid Pandemic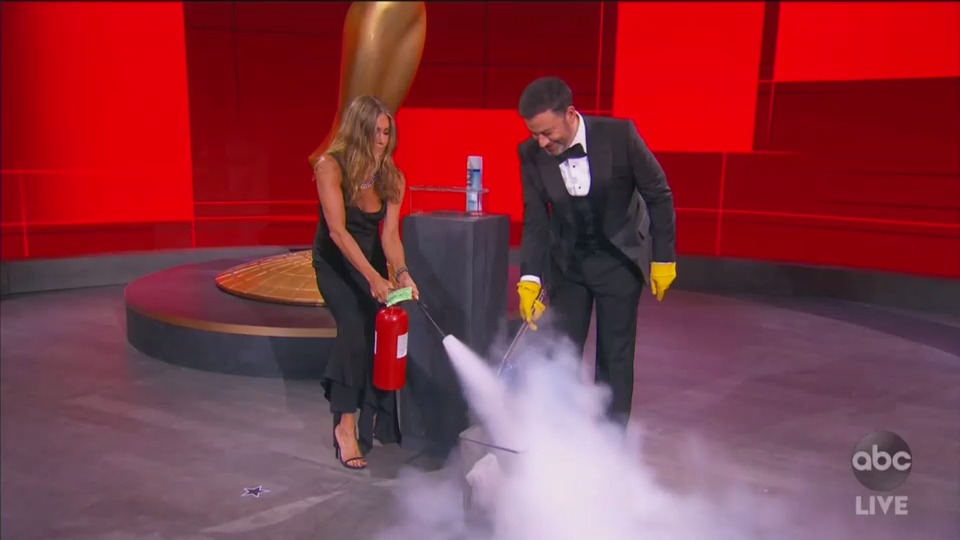 Variety's Senior Editor of TV Awards, Michael Schneider, said last month that the location makes sense because it is huge. He said, "If you want to socially distance your crew, keep them safe, that's a huge venue."
The award show is adapting a new technique to reach out to the Emmy nominees amid the pandemic. They are going where the nominees actually are, as nominees cannot be present to collect awards. The producers are using up to 140 live feeds from the various location that the nominees are in. Emmys have ensured high-quality broadcast as it will beam into Staples Center.
Cameras are provided for the same for receiving high-quality footage. The producers of the award show had sent letters to a select few nominees back in July. They were revealing their plans of having a virtual ceremony this year.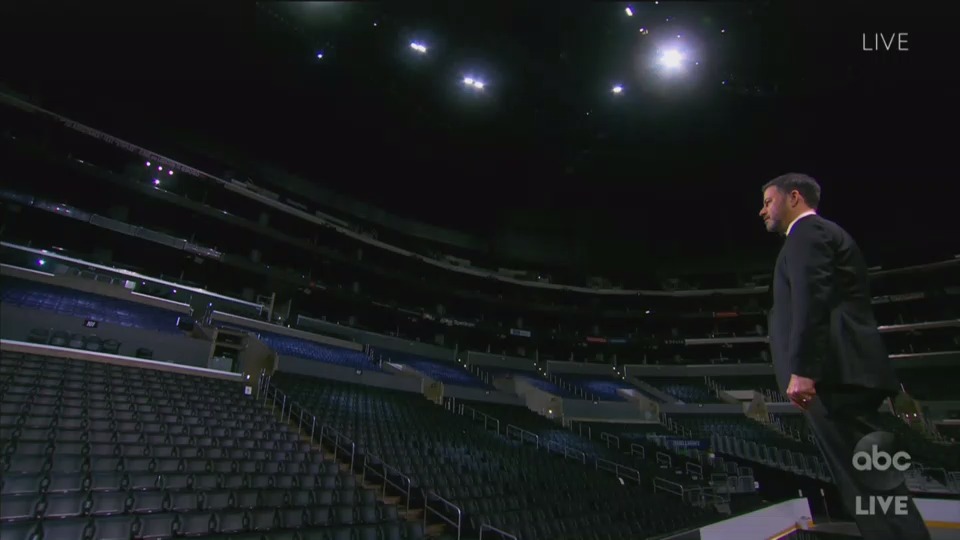 "As you've probably guessed, we're not going to be asking you to come to the Microsoft Theatre [sic] in downtown L.A. on September 20th," the letter read, as obtained by multiple outlets.
The team assembled together a group of amazing producers, directors, technicians, and writers to pull it off. Watchmen is the most-nominated program at this year's awards show, with 26 nominations, including Outstanding Drama Series, Outstanding Lead Actress in a Drama Series for Regina King, and more.
Other top nominees includeThe Marvelous Mrs. Maisel, The Mandalorian, Ozark, Schitt's Creek,andSuccession.Tyler Perry, along with his charity, The Perry Foundation, will receive the Governor's Award.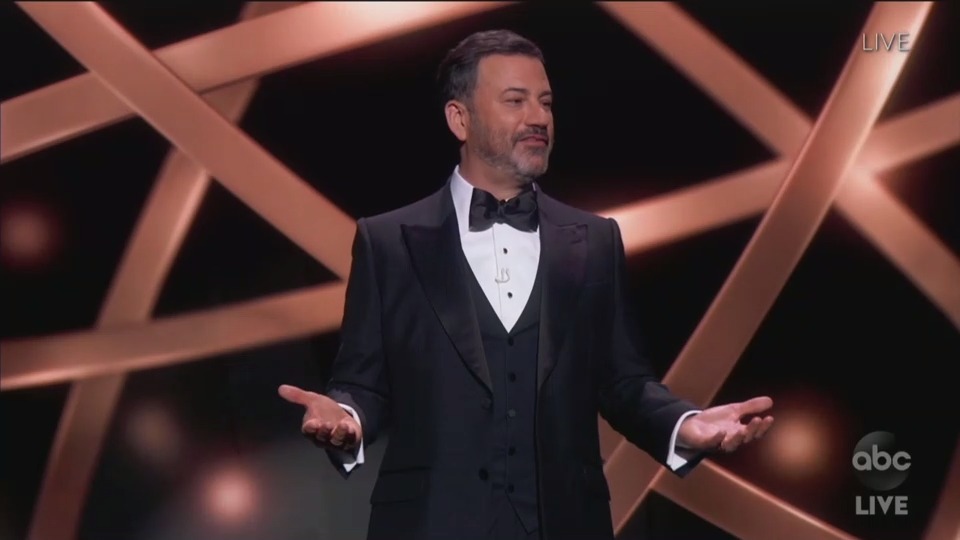 The 72nd Primetime Emmy Awards is live now. Sunday, Sept. 20 at 5 p.m. PT/8 p.m. ET on ABC.