Jennie of BLACKPINK was announced as Chanel's fine jewelry ambassador a couple of years ago, and has since been the face of two other "Coco Crush" jewelry campaigns alongside the "Coco Neige" campaign back in 2021. Jennie adores her association with the brand, so much so, that she has referenced "Coco" and "Coco Chanel" in two of her songs – Pink Venom & Solo Remix.
Now it has been reported that we will finally get to see Jennie attending a new Chanel show after a long time. And it will be a real treat for fans based on her previous iconic fashion show event looks. The new Chanel show is today and starts at 2 PM Paris time.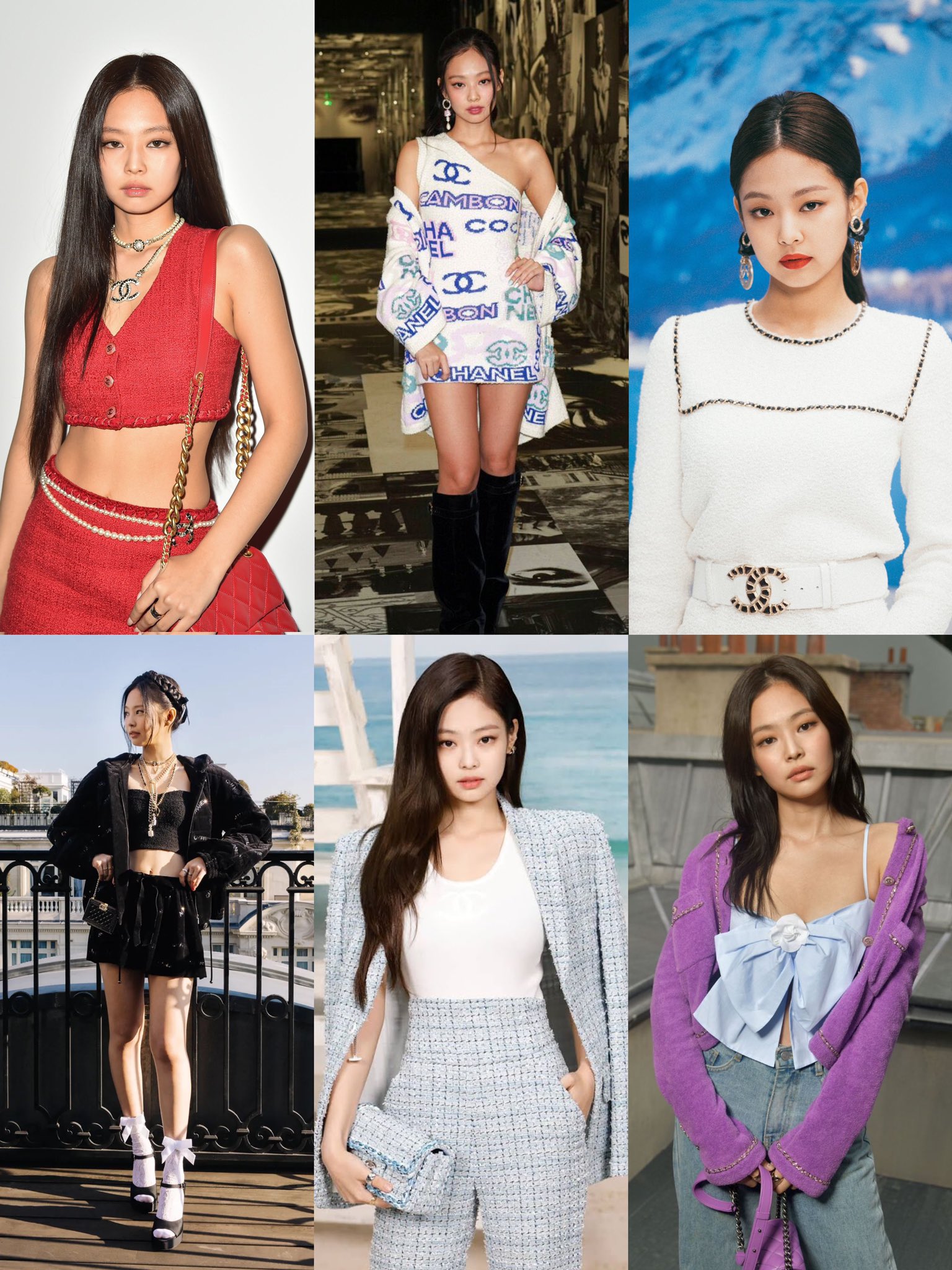 Jennie is currently in Paris with her group BLACKPINK. The group is set to perform at a Charity concert in France. Yesterday, we saw Jisoo attending a Dior show. Lisa is also rumored to be attending a CELINE show in February.
Jennie will be making her debut as an actress this year with The Weeknd's The Idol on HBO. Jennie made her debut as a BLACKPINK member in 2016 and her debut as a solo artist in 2018. Jennie has one of the most successful solo songs in K-Pop. Titled "SOLO" the song remains fresh and iconic to this day, with almost 1 billion views on Youtube.
Jennie has also recently debuted a new song titled "You&I" at BLACKPINK's Born Pink World Tour. The versatile singer, rapper, and dancer made her comeback as a BLACKPINK member last year, after almost a two-year-long hiatus. Jennie is currently busy touring the world with her group.