Billie Eilish and Finneas have not been wasting time while making and recording new music this year. The duo had to pause their touring schedule as this gave them more time to get back to their creative process.
Billie's Where Do We Go? World Tour got rescheduled because of the ongoing global pandemic. In an interview with Australia'sHerald-Sun, Finneas has revealed that he and Billie are working on the follow-up of her debut album, When We All Fall Asleep, Where Do We Go?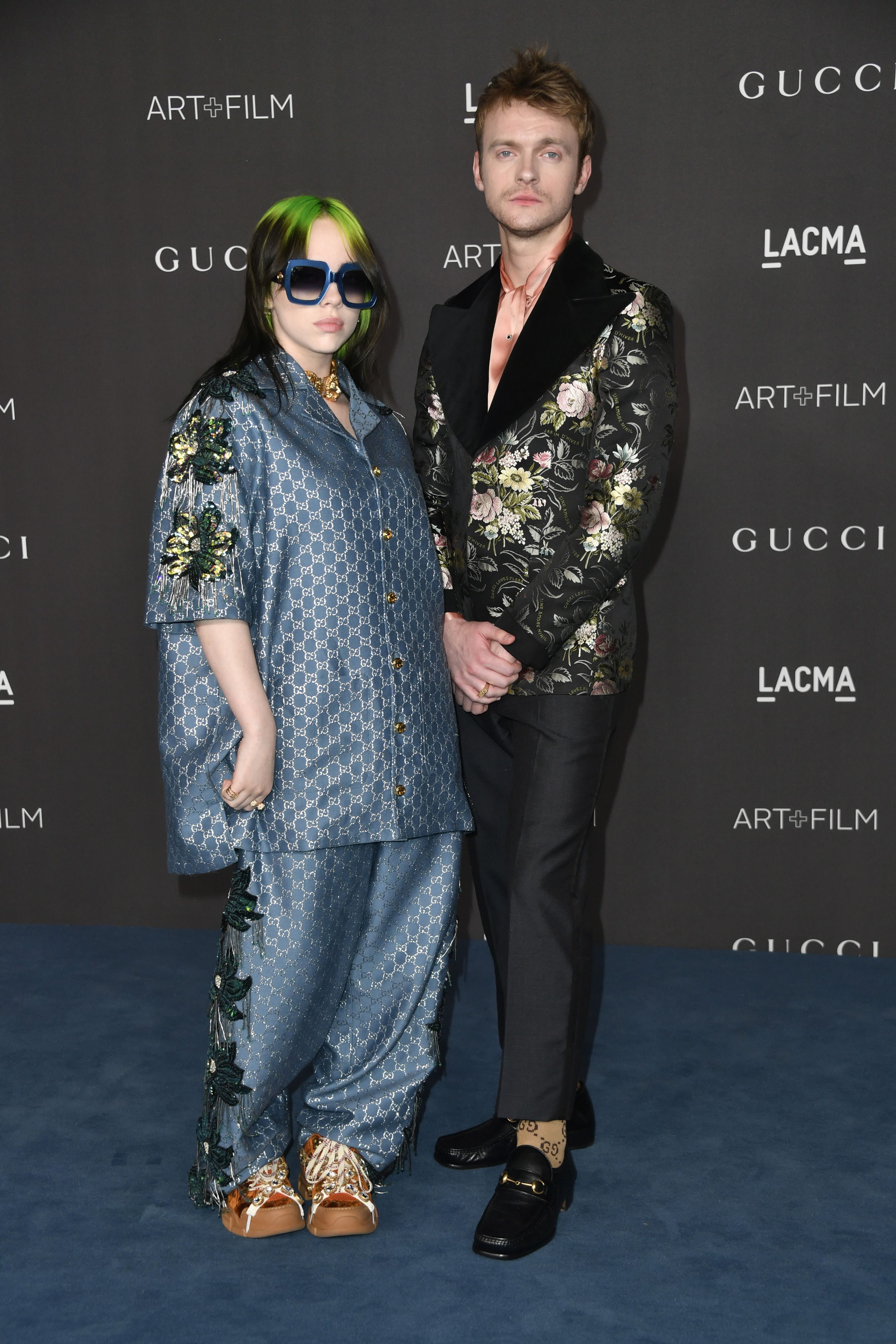 He revealed that Billie is working on her next record and he is also working on his own album. Finneas explained everybody is doing what he has been doing all along. The musician says he has not suffered because of his set-up. His set-up is the duo's quaint home studio. Billie recorded and wrote her first Grammy-winning record there.
Finneas has moved out of their family home since then but continues to record music at home. This works out especially during a pandemic. After revealing that both of them are working hard on the music, Finneas said that fans should not expect them to release anything anytime soon. He said that Billie and he do not want to release a "bummer COVID record".
The musician said he has a desperate desire not to release music during the coronavirus pandemic. He says its a "vaccine record" and said, "I want it to be the album everyone's out dancing in the streets to."
Billie accidentally revealed that she has a new record and video coming up in just a few weeks. She revealed the information while she was talking to her fans via an Instagram live. Finneas also just dropped his new song, "What They'll Say About Us," earlier this month.
Billie recently won the award for Female Artist of the Year on iHeartRadio Awards. The yearly iHeartRadio Music Awards is a music event honoring the most-played artists and songs on iHeartRadio stations and the iHeartRadio app throughout 2019.
Because of the new restrictions on events during the pandemic, this year's "live event" portion of the music awards, originally scheduled to air from the Shrine Auditorium in Los Angeles on March 29, was canceled. But winners were officially published on-air across the country and via social media over Labor Day weekend. The show is set to return to the Fox network in 2021.
iHeartRadio listeners had the chance to decide winners in several different and established categories. Fan voting decided this year's Best Fan Army, Best Lyrics, Best Cover Song, Best Music Video, Best Remix, the Social Star Award, Favorite Tour Photographer, and the first-ever Favorite Music Video Choreography Award.