The K-Pop industry is booming thanks to the global popularity of its top artists, such as BTS and BLACKPINK. However, fans were puzzled by the recent cover of BILLBOARD magazine, which featured Bang Si-hyuk, the founder and chairman of HYBE Corporation, the parent company of Big Hit Music and other labels. The cover had a sub-headline "Flying Solo With BTS & BLACKPINK", which raised questions about why Bang Si-hyuk mentioned BLACKPINK, a group that belongs to a different agency, YG Entertainment.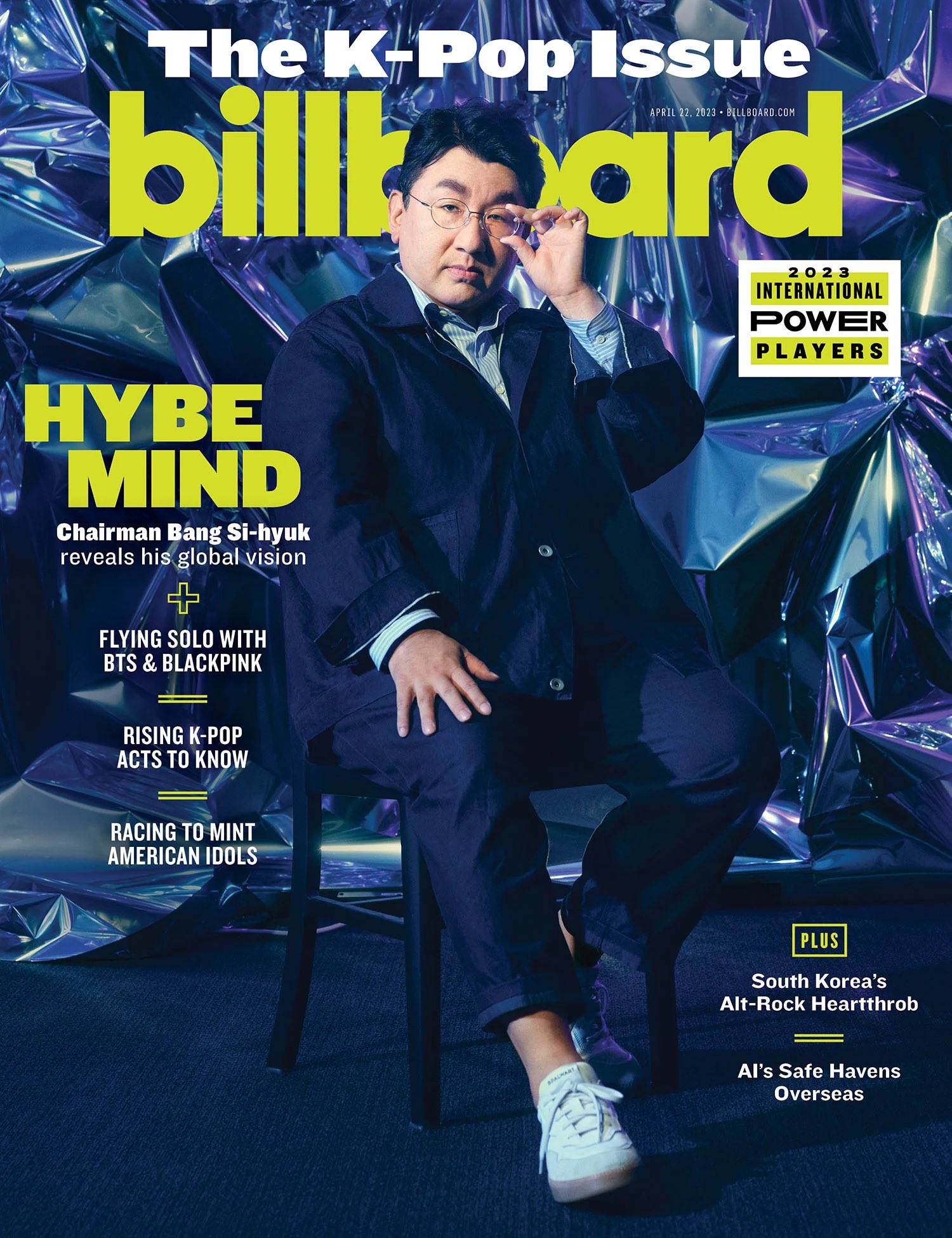 Bang Si-hyuk is widely known as the producer and mentor of BTS, the seven-member boy band that has broken numerous records and achieved unprecedented success worldwide. BTS is signed under Big Hit Music, one of the subsidiaries of HYBE Corporation. On the other hand, BLACKPINK is a four-member girl group that has also made history with their catchy songs and charismatic performances. BLACKPINK is signed under YG Entertainment, one of the "Big 3" companies in the K-Pop industry, along with SM Entertainment and JYP Entertainment.
Some fans speculated that the cover might hint at a possible collaboration between BTS and BLACKPINK, which would be a dream come true for many K-Pop lovers. However, others pointed out that it was unlikely, given the history of rivalry and competition between the fandoms of the two groups – BLINKS & AMRYS.
Last month, the HYBE Chairman hailed BLACKPINK as the "standard" for K-Pop girl groups and credited their success as a catalyst for energizing the overall K-Pop business, including fashion, consumer goods, and education. This shows that he recognizes the impact that BLACKPINK has had on the industry and sees them as an important player in the global K-Pop phenomenon.
Therefore, it is possible that Bang Si-hyuk simply mentioned BLACKPINK as an example of a successful K-Pop group that he admires and respects. He might have also wanted to show his support for the diversity and growth of the K-Pop industry, which he helped shape with his own efforts. The phrase "Flying Solo" might refer to his own journey as an independent producer and entrepreneur who started from scratch and built his own empire. It might also imply that he was not afraid to challenge the status quo and innovate in his field.
Whatever the case may be, Bang Si-hyuk's cover has certainly sparked a lot of interest and curiosity among K-Pop fans. It remains to be seen what he has in store for the future of HYBE Corporation and its artists, including BTS.