BTS fans are eagerly waiting for the solo debut albums of the remaining members, V (also known as Kim Taehyung) and Jungkook. Recently, a report by Hanwha Investment & Securities predicted that V will release his solo album in the third quarter of 2023, followed by Jungkook in the fourth quarter. While Jungkook was spotted in LA recording new music, fans are curious about V's progress on his solo album.
V had previously revealed that he had scrapped all of his songs that he had prepared for his solo album and decided to start from scratch. He also said that he was working on different genres and styles that he wanted to try. However, since then, he has not given any update on his solo album, leaving fans in suspense.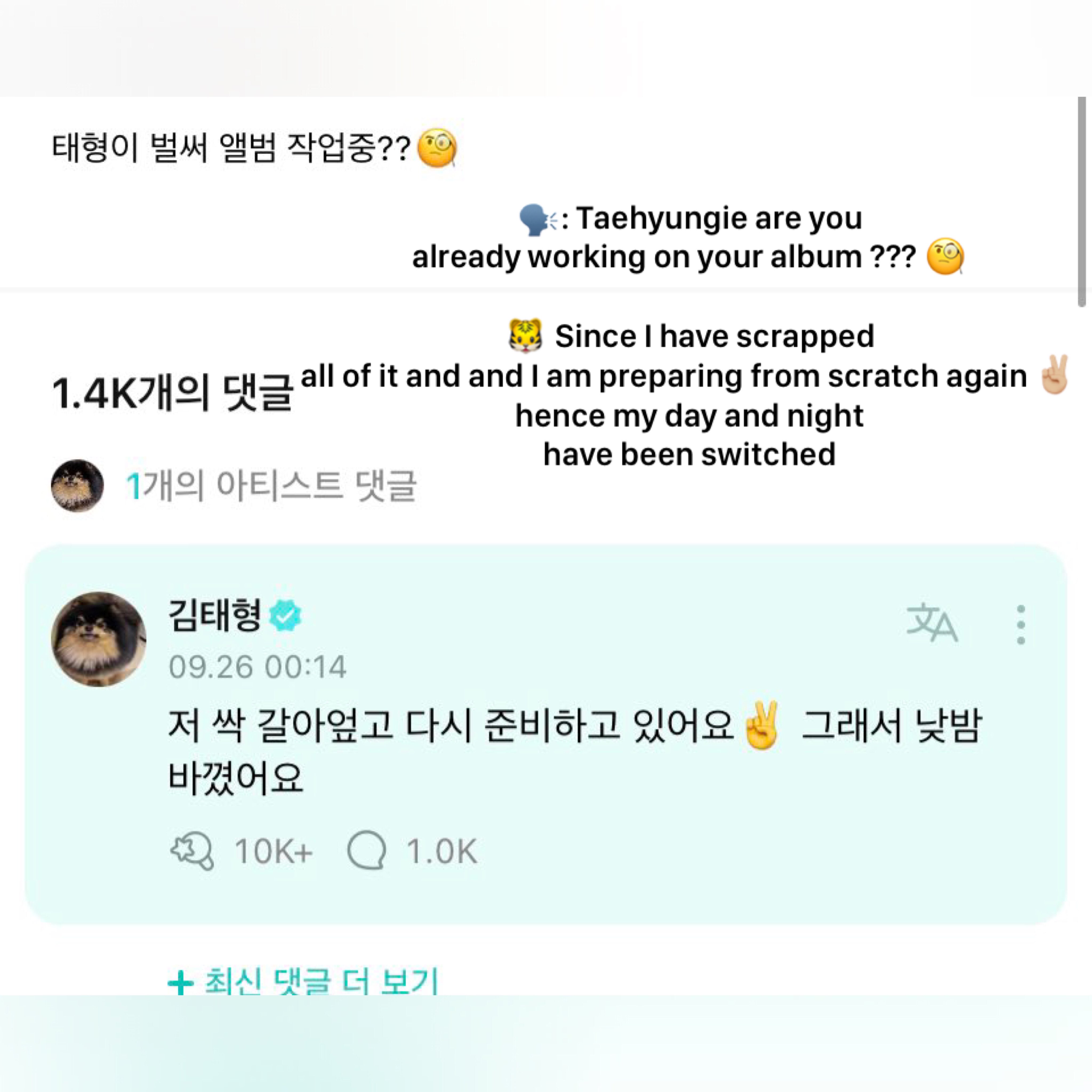 But some fans think that V might have dropped a subtle hint about his solo album on his Instagram account. On May 2, V posted a selfie with the caption "good morning". The catch is that he posted it at 2 AM KST, which is not exactly a normal time to greet someone a good morning. Fans wondered why V was up so late (or early) and what he was doing.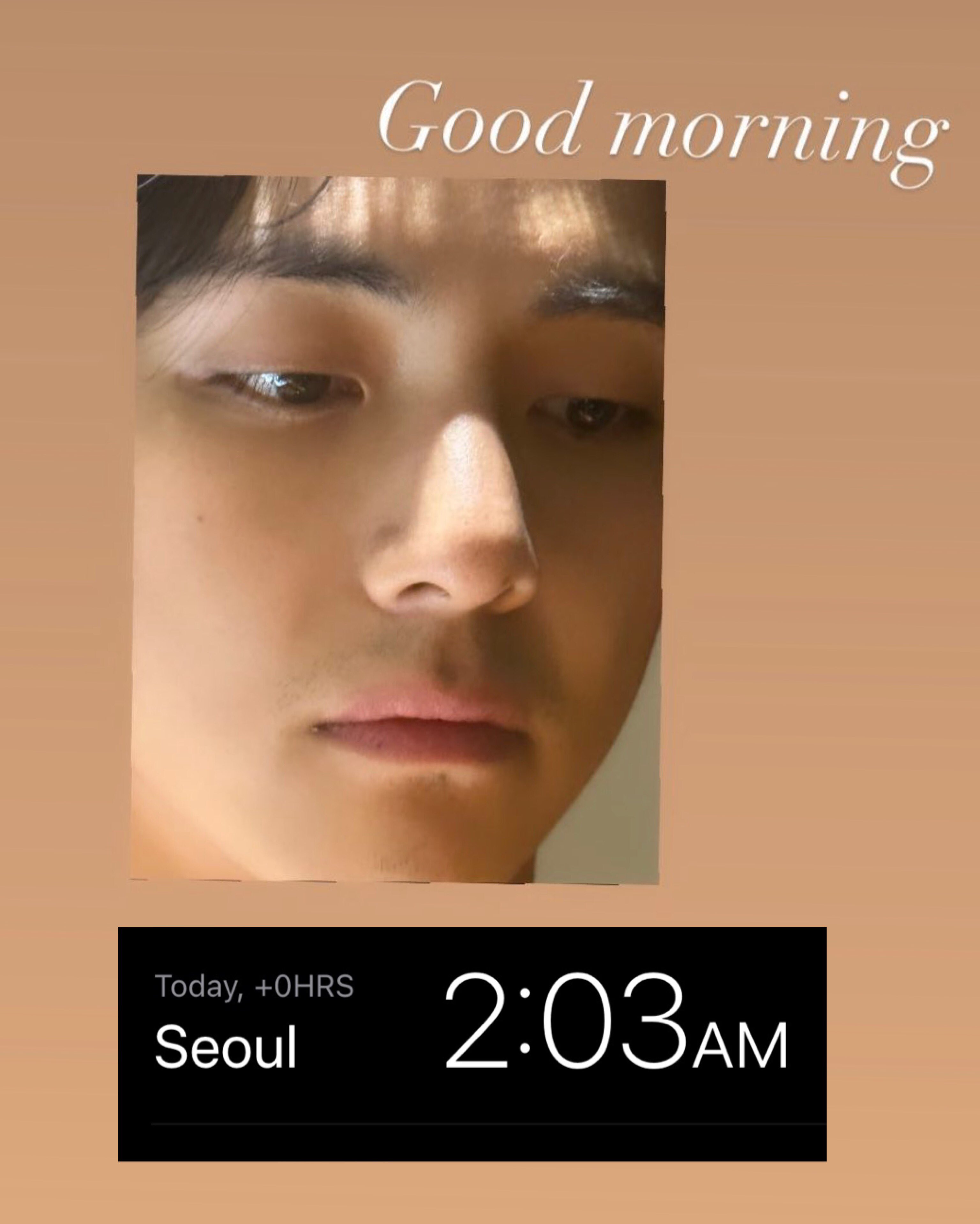 Some fans speculated that V might be working on his solo album at night and teasing them with his caption. They pointed out that V had said before that his day and night had been switched because of his music work. They also noticed that one of the producers who worked with V on his cover of "It's Beginning To Look A Lot Like Christmas" had posted a screenshot of a song titled "rough mix" and captioned it "JuneJune". Could this be a hint that V's solo album is coming soon?
V has already impressed fans with his solo songs such as "Christmas Tree", "Winter Bear", "Scenery", and "Sweet Night". He also earned his first solo Daesang nomination before his official debut at the 2022 Mnet Asian Music Awards for his OST "Christmas Tree". Fans are looking forward to hearing more of V's unique voice and musicality in his solo album.