The chopped bob is making waves as it is encouraging many to ditch their long hair length for it.
According to LookFantastic Beauty Trends Report, the search for "chopped bob haircut" was up to 550% heading into 2023. As per us, Jenna Ortega of the Wednesday fame might have something to do with this. This is because she debuted a shoulder-length masterpiece last month.
Before the actress' interview with Jimmy Fallon, her hairstylist had revealed that they did a little something to her hair. Jenna later revealed on Instagram her shorter, shaggier hair. The stylist chopped in layers that looked like Wednesday herself did them.
We are aware that grunge glam and goth glam will be the major trends for this year already. But we also know Jenna has got to do something with this. First things first, before getting the chop, decide on the length you want to go for.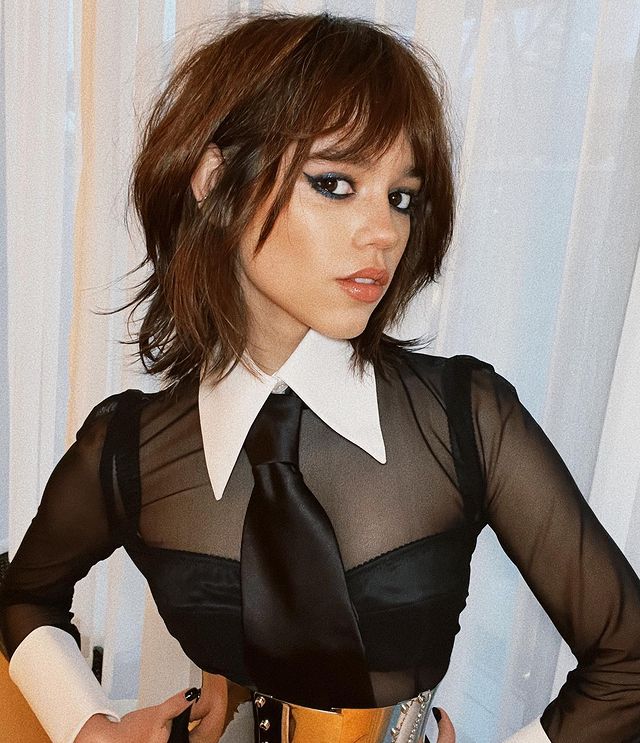 As per Jenna's hairstylist, Dave, go into the longer side, so that if you are going for the curls, you will not be surprised. Also, make sure your cut has balance and symmetry.