BTS Taehyung, also known as V, has taken the internet by storm with his recent "Run BTS" performance on the finale episode of the Korean TV show "Jinny's Kitchen". The show had been a hit among fans due to Taehyung's participation and the finale episode was no different.
Taehyung's performance on "Run BTS" during the finale episode was well received by his fans. The performance was not planned, but Taehyung took the initiative to entertain his fans by putting on a little show for them. The audience was ecstatic to see their favorite idol perform live and captured the moment on their phones.
After the show aired, fans shared the clips on various social media platforms, and the videos went viral, drawing millions of views and likes. Taehyung's "Run BTS" performance showcased his immense talent, and his fans were left in awe of his energy and stage presence.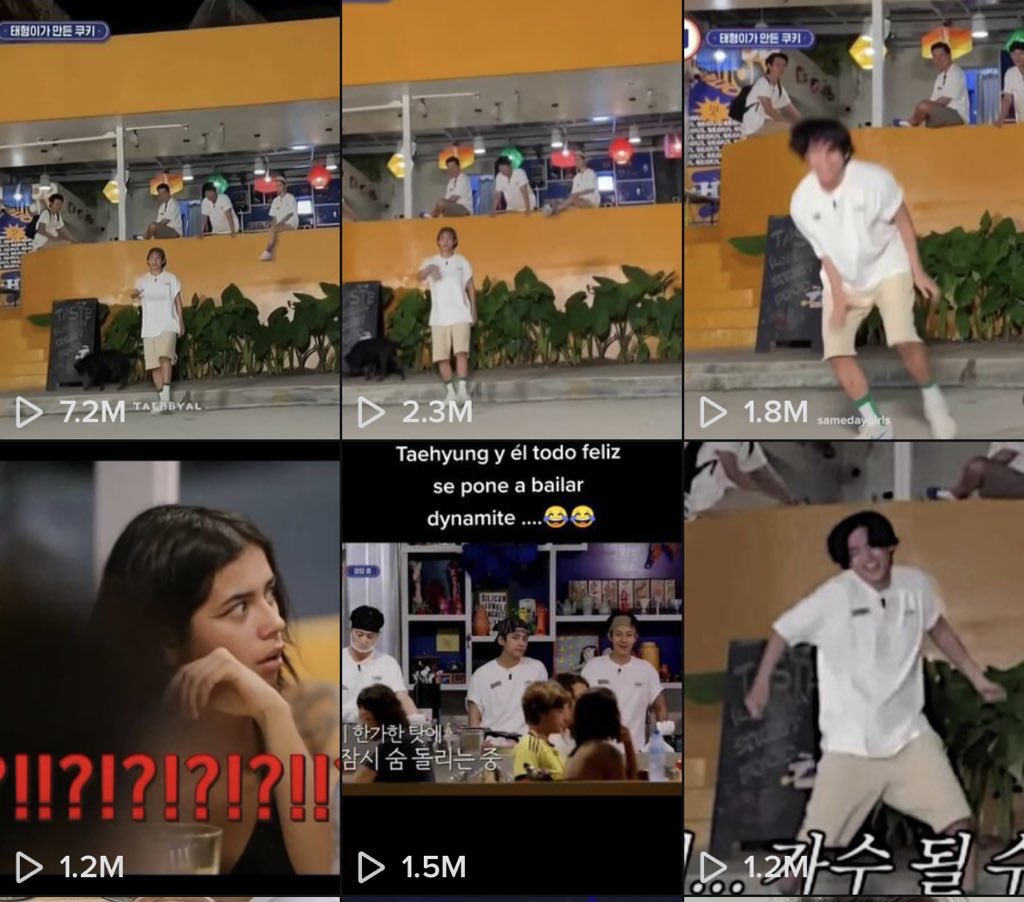 Apart from the performance, Taehyung's hard work and dedication to the show were also appreciated by the viewers. As the restaurant was closed for the customers, Taehyung continued to work and made food for his fans who had come to watch the shoot. His efforts and passion for his work are what made the show a hit, and his fans couldn't be prouder.
The final episode of Jinny's Kitchen, a popular reality show that followed the journey of Lee Seojin and his team as they opened a Korean street food restaurant in Mexico, aired on April 28th. The show was a huge hit not only in Korea but also internationally, thanks to the participation of BTS Taehyung, who joined the show as an intern along with his two best friends from the Wooga Squad – Wooshik and Seojoon.
The show gave fans a rare glimpse into Taehyung's personality and his friendship with his co-stars, as they worked hard under the guidance of Lee Seojin, the owner of the restaurant.
Taehyung impressed everyone with his dedication, enthusiasm and skills as an intern, and also showed his caring side as he cooked for his fans who came to visit the restaurant. In the final episode, after the restaurant closed its doors to the customers, Taehyung surprised his fans with a special performance of "Run BTS", a song by his group BTS. The performance was full of energy and charisma, and Taehyung interacted with his fans in a playful and sweet way.
The fans captured the moment on their phones and uploaded the videos on various social media platforms, where they quickly went viral. The videos have received millions of views and likes from fans all over the world, who praised Taehyung for his amazing performance and his love for his fans. Taehyung's "Run BTS" performance on Jinny's Kitchen was a perfect way to end the show and to thank his fans for their support.