BTS Taehyung, also known as V, has achieved a new milestone with his song "Christmas Tree" on MelOn, the largest music streaming platform in South Korea. The song, which was released as part of the soundtrack for the drama "Our Beloved Summer", has surpassed 2 million unique listeners on MelOn, making it the first solo song by a BTS member that's under their own MelOn profile to achieve this feat.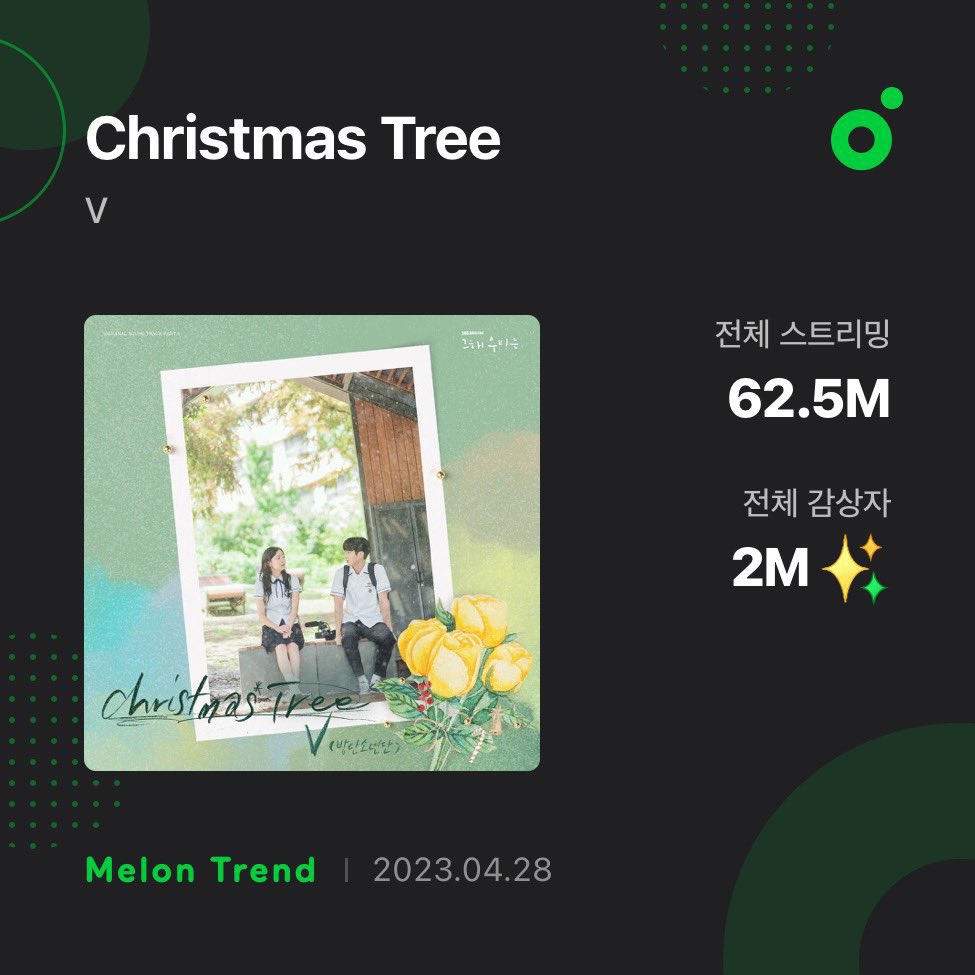 "Christmas Tree" is a warm and soothing ballad that expresses the longing for a loved one during the winter season. The song was composed by Nam Hye-Seung, who worked with V in mind from the planning stage of the drama. V's soulful vocals and emotional delivery have captivated listeners and critics alike, earning him praise for his versatility and artistry.
The song has also performed well on other charts, both domestically and internationally. It has charted on various Billboard charts, such as the Hot 100, World Digital Song Sales, and Digital Song Sales. Moreover, it has topped the charts in Hungary and reached the top 30 in Japan and the Philippines.
V is not only a talented singer, but also a record-breaker. He is currently the first and only BTS member to have 1 million or more unique listeners on all songs released under their MelOn profile. His other songs, such as "It's Definitely You" and "Sweet Night", have also achieved impressive results on various platforms. In fact, "Sweet Night" recently became the first Korean OST to reach 300 million streams on Spotify.
Taehyung has proven himself to be one of the most successful K-pop soloists, even though he has not made his official solo debut yet. He has amassed a long list of achievements and accolades with his music, which showcases his unique style and personality. Fans are eagerly anticipating his future releases, which will surely surprise and delight them with his creativity and passion.