BTS member Kim Taehyung, also known as V, made a surprise appearance at the premiere of Dream, a new movie starring Park Seo-joon and Lee Ji-eun. Taehyung attended the event to support his close friend and Wooga Squad member, Park Seo-joon, who personally invited him to the premiere.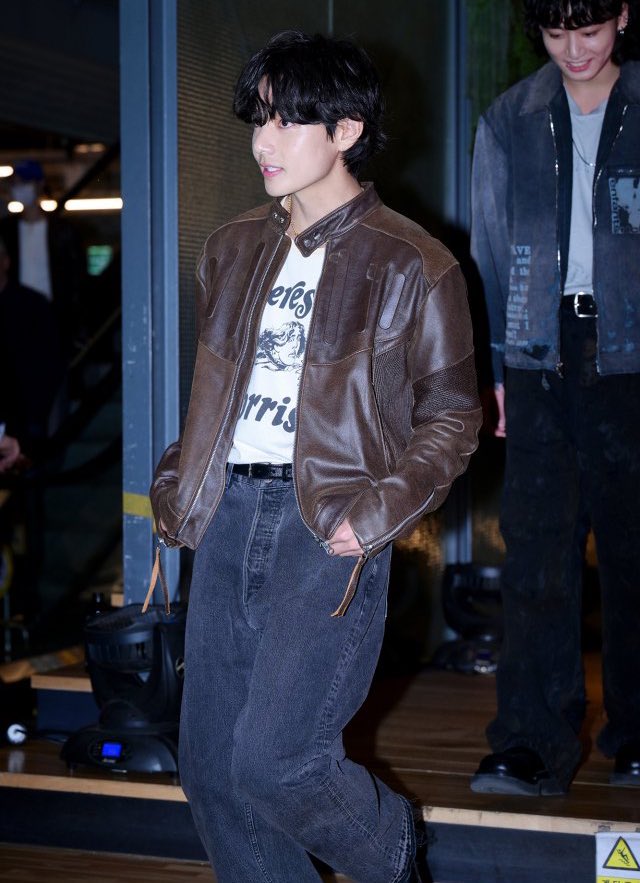 Taehyung looked dashing as ever in a white t-shirt (Vintage Interesting Morrissey shirt which is a rare find) and dark blue jeans, paired with a leather biker jacket from Juntae Kim, a gender-fluid Korean clothing brand. The jacket features a brown patina leather design, ribbed seams, embossed detailing, a band collar, and dual zip closure, as well as side zip pockets and cuffs with an adjustable waist.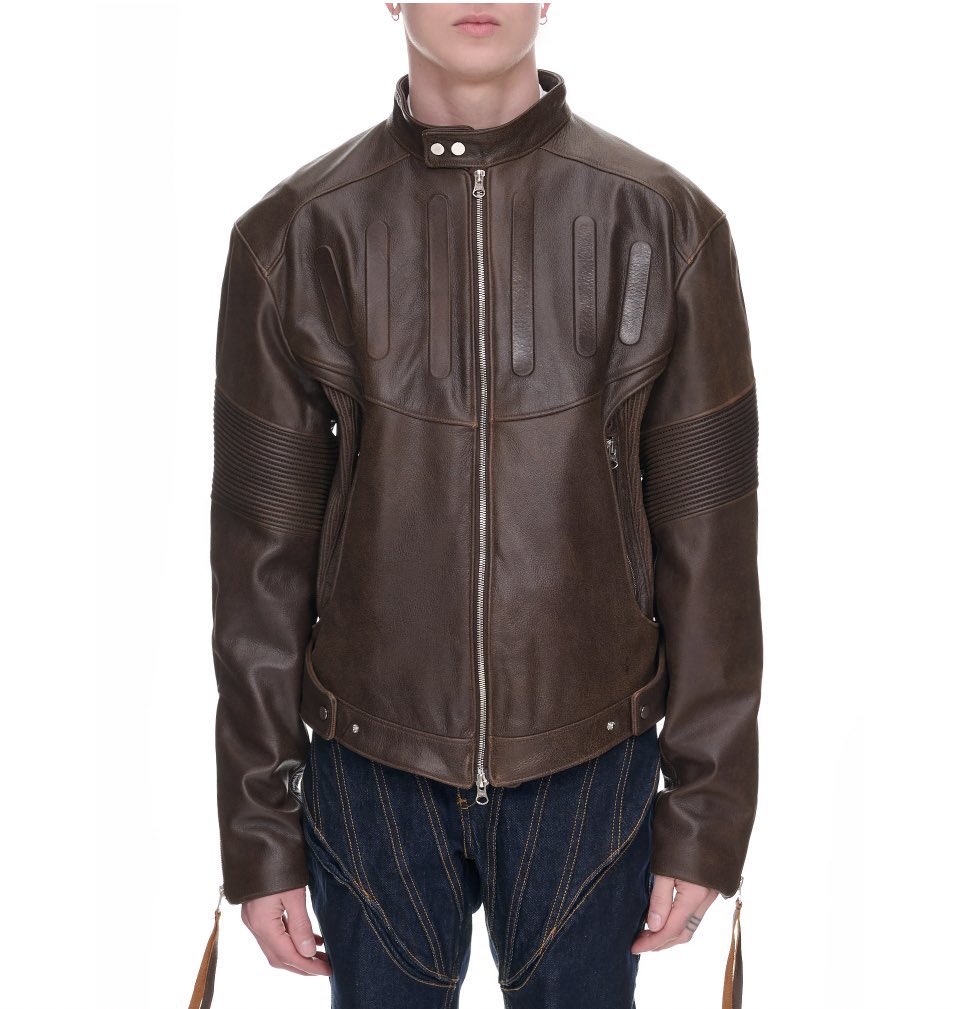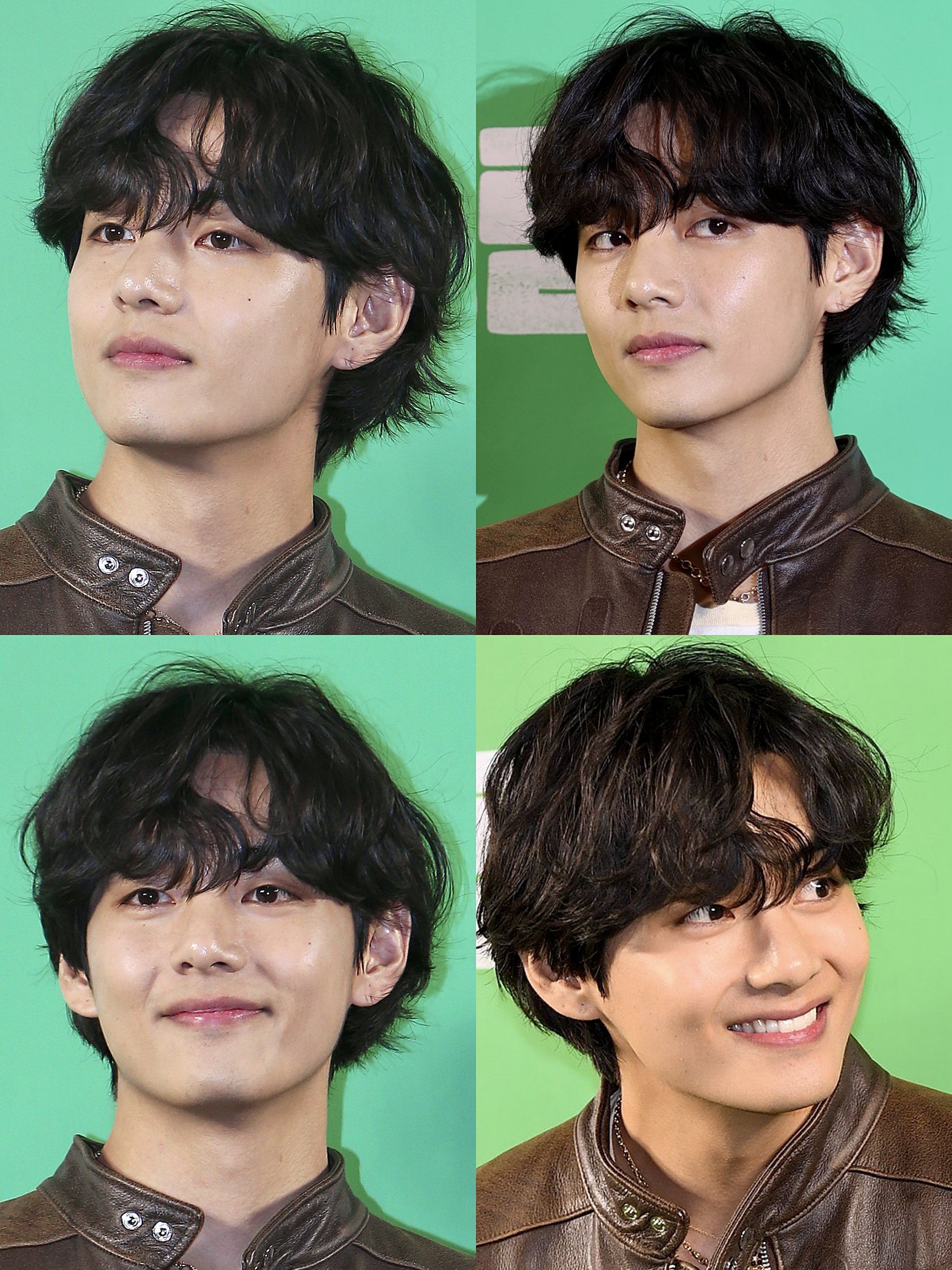 Taehyung smiled brightly for the cameras and greeted his fans warmly. He also posed for pictures with them and signed autographs. He showed his friendly and charming personality as he interacted with the media and the other guests. He also expressed his excitement for the movie and praised Park Seo-joon's acting skills.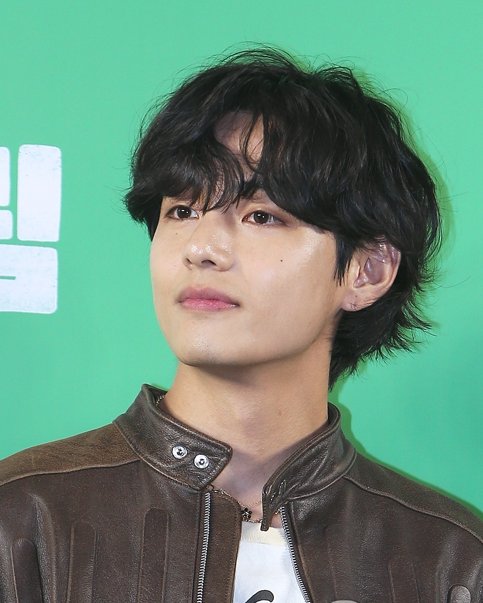 Taehyung's outfit caught the attention of many fans and fashion enthusiasts. They praised him for his style and confidence. They also appreciated his support for a gender-fluid brand that promotes diversity and inclusion. They commented on how he always tries new things and experiments with different styles. They also complimented him on his handsome looks and charisma.
Dream is a sports comedy-drama film that tells the story of Yoon Hong-dae, a football player who has to coach a team of homeless people for the Homeless World Cup. The film is written and directed by Lee Byeong-heon, who previously worked with Park Seo-joon in The Divine Fury and Midnight Runners.
The premiere was a star-studded event, with many celebrities and fans in attendance. Taehyung's appearance was a pleasant surprise for fans, and his fashion statement left a lasting impression. His support for gender-fluid fashion and inclusivity continues to inspire and influence many of his fans, who look up to him not only as a K-pop star but as a role model for breaking down gender stereotypes.