BTS fans were in for a treat when RM, the leader of the global sensation group, posted some cute pictures with Jungkook, the youngest member, on his Instagram stories. The two idols looked like they had a lot of fun together, posing with different expressions and gestures. But what caught the attention of many netizens was the fact that the pictures seemed to be from the same event that Jungkook attended the day before: the Calvin Klein Launch Party in Seoul.
Jungkook looked stunning in a black utility overshirt that sold out shortly after his appearance. He also sported a half ponytail and a chain necklace, adding to his charisma.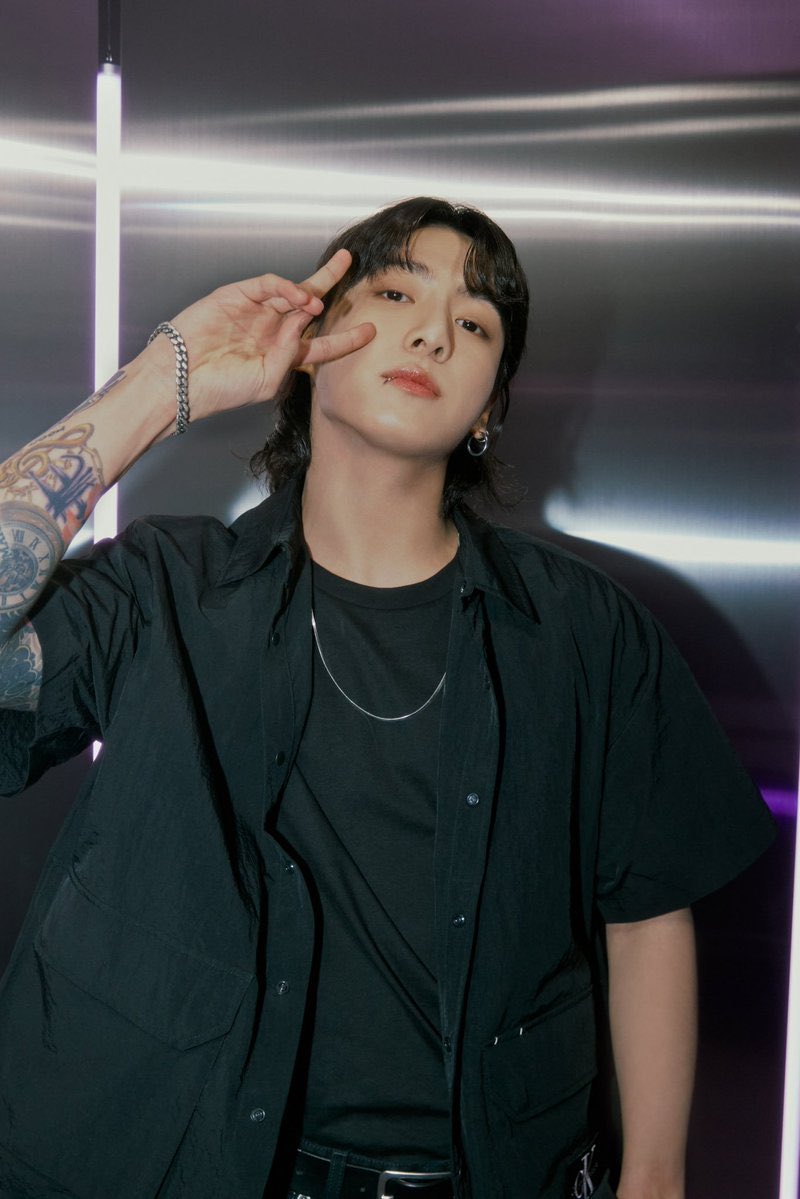 RM's Instagram post quickly became the talk of the town, with fans excited to see the two bandmates hanging out together outside of work. Many also noticed that Jungkook was wearing the same outfit he had worn at the Calvin Klein event, indicating that the pictures were taken at the after-party.
In the pictures, both RM and Jungkook can be seen sporting huge grins as they pose for the camera. RM can also be seen wearing a new jacket from the YouTube channel Psick Univ, which fans were quick to spot.
It comes as no surprise that Jungkook attended the Calvin Klein event, as he is a global brand ambassador for the brand. However, fans were delighted to see RM at the after-party, showing his support for his fellow BTS member and enjoying a fun night out.
The pictures quickly went viral, with fans sharing them across social media and expressing their excitement at seeing the two BTS members together outside of work. It is always a delight for fans to see the members of BTS enjoying themselves and bonding, and these pictures are no exception.