If you are a fan of BLACKPINK, you probably know that the group is currently on their Born Pink World Tour, which is their second worldwide concert tour in support of their second Korean studio album Born Pink. The tour started on October 15, 2022 in Seoul, South Korea and will end on August 26, 2023 in Los Angeles, United States. The tour will visit 21 countries in four continents, making BLACKPINK one of the most successful K-Pop acts in the world.
One of the highlights of the tour was their two shows at Foro Sol in Mexico City on April 26th and 27th, where they became the first K-Pop act to headline a stadium tour in Mexico. The shows were sold out and the fans were ecstatic to see their idols perform live. The members of BLACKPINK also expressed their gratitude and love for their Mexican fans on social media.
However, one of the members, Rosé, had a cute mishap on Instagram that made her fans laugh and adore her even more. On April 30th, Rosé posted some pictures from the Mexico shows on her Instagram account @roses_are_rosie, which has over 70 million followers. She looked stunning and happy in the photos, but what caught everyone's attention was her caption.
At first, she wrote in Spanish: "Mexico City, ustedes son chingones." This is a slang expression that means "Mexico City, you are awesome" or "Mexico City, you rock". However, Instagram translated this caption to English as: "Mexico City, You Suck". This obviously caused some confusion and amusement among her fans and followers.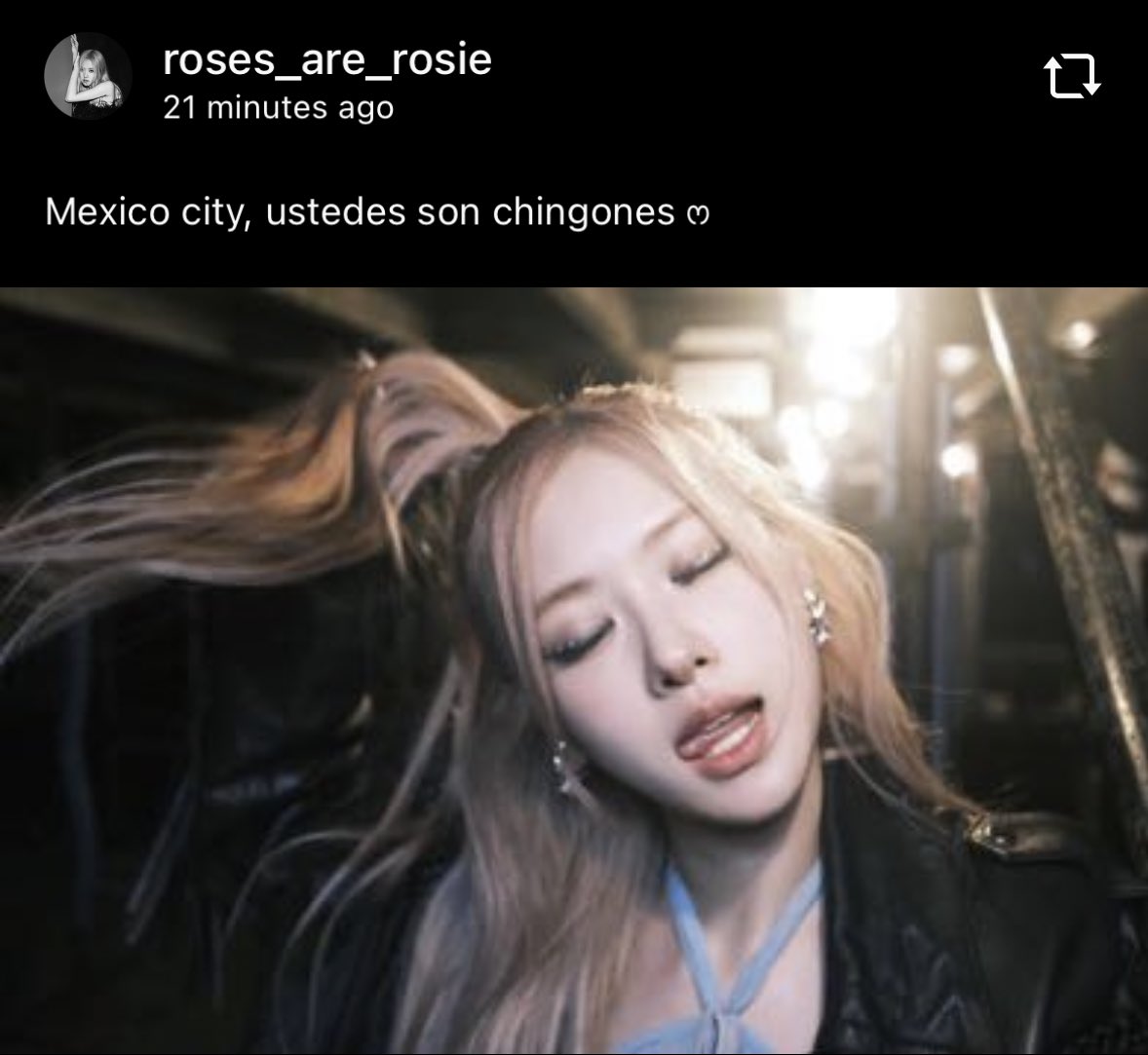 Rosé quickly realized her mistake and changed the caption to: "Mexico city, te amo mucho ෆ." She also explained in the comments that she wanted to say something cool in Spanish but Instagram translation was being mean to her. She wrote: "I wanna say you guys are badasses but the translation's being mean to me. bahaha love you all."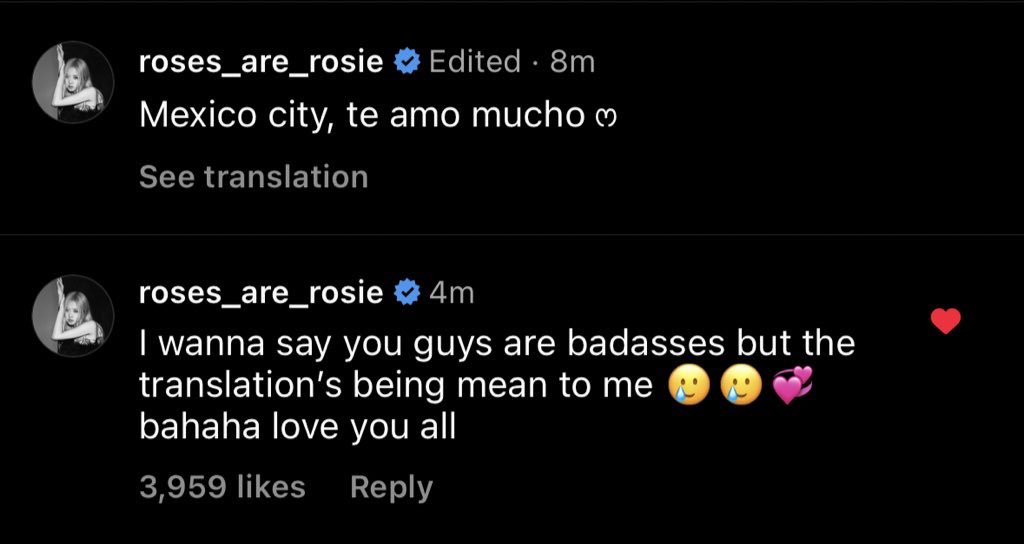 Her fans found this mistake adorable and hilarious and praised her for trying to speak Spanish. They also reassured her that they understood what she meant and that they loved her back. Some of them even made memes and jokes about the incident and shared them online.
Rosé's cute mistake on Instagram went viral and showed how sweet and humble she is. She always tries to connect with her fans from different countries and cultures and make them feel appreciated. She is not only a talented singer and dancer but also a charming and lovable person.