BLACKPINK's Jisoo and actor Jung Haein have captured the hearts of fans once again, thanks to a viral behind-the-scenes video from their hit Korean drama "Snowdrop". The romantic suspense series, which was released in late 2021, follows the story of a university student named Eun Yeong-ro (played by Jisoo) who discovers a man named Lim Soo-ho (played by Jung Haein) drenched in blood. As their story unfolds amid political unrest in 1987 South Korea, the two characters develop a passionate bond that has left fans swooning.
In the recently resurfaced video, Jisoo and Jung Haein can be seen shooting for the iconic "Snowdrop" poster, where the two stars share an intense gaze. While Jisoo maintains her gaze with ease, Jung Haein can be seen struggling to hold back his smile in the face of her captivating stare.
Fans were quick to react to the video, with many commenting on the undeniable chemistry between the two actors and the power of Jisoo's gaze.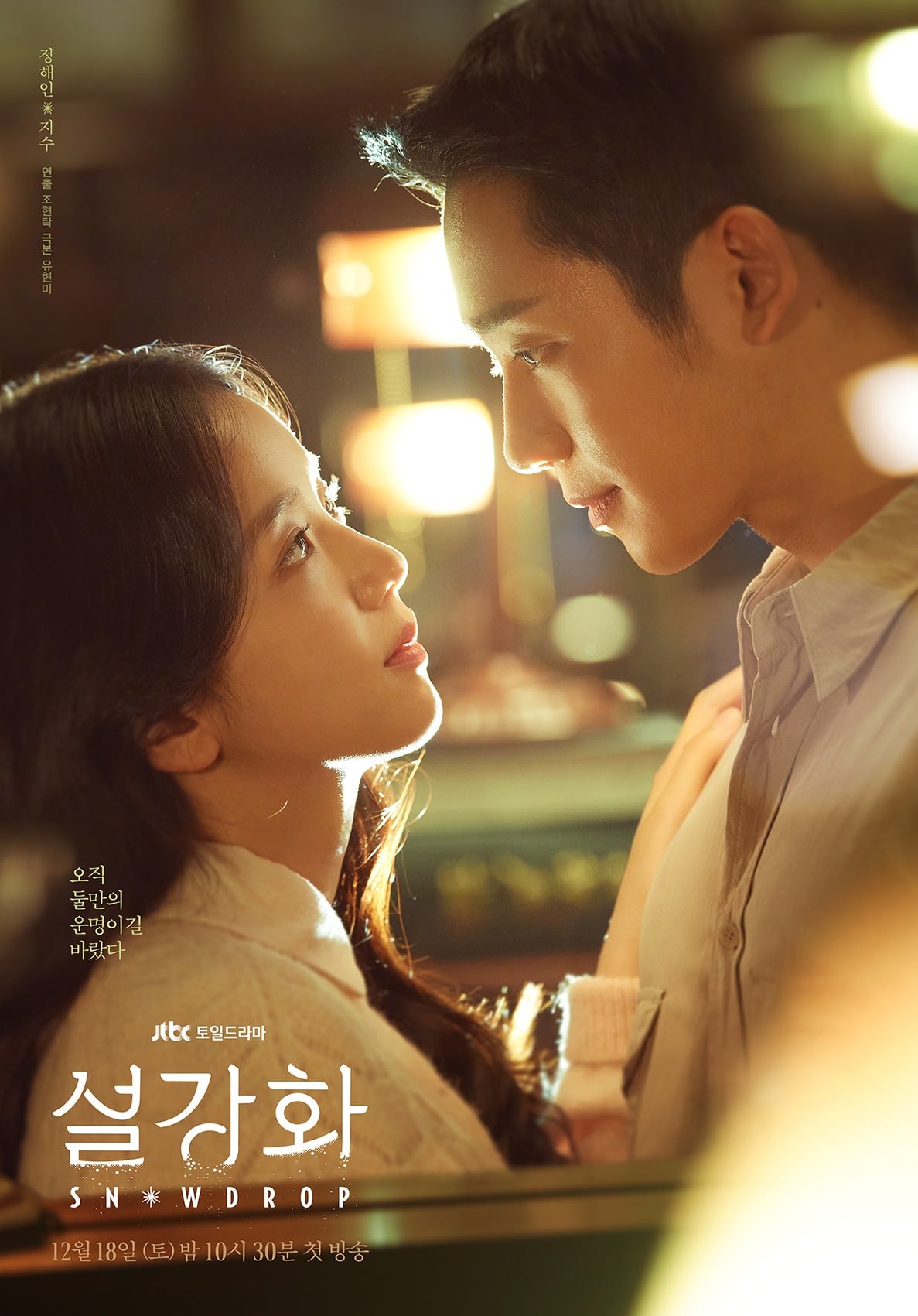 Since its release, "Snowdrop" has become a fan favorite, thanks in large part to the on-screen chemistry between Jisoo and Jung Haein. While Jisoo is primarily known for her work as a member of the K-pop group BLACKPINK and recent solo debut, "Snowdrop" marked her acting debut and showcased her range as a performer. Jung Haein, on the other hand, is an accomplished actor who has appeared in numerous popular Korean dramas and films.
The success of "Snowdrop" has cemented Jisoo and Jung Haein's status as two of the most exciting talents in Korean entertainment today. With their on-screen chemistry and undeniable talent, it's no surprise that fans can't get enough of them. As for the resurfaced behind-the-scenes video, it's a reminder of just how powerful Jisoo's gaze can be – and how lucky Jung Haein was to be on the receiving end of it.
If you haven't seen Snowdrop yet, you should definitely check it out. It is one of the best dramas of 2022, and it will make you fall in love with Jisoo and Jung Haein's acting skills and charm. And if you have seen it already, you can always rewatch it and enjoy their sweet moments again.