What more bizarre could 2020 have finally shown us as it approaches the final countdown! The New Year's Eve isn't going to be a happy one for Apple which has now been stripped of its 'Verification Badge', the blue tick next to it's name on Facebook.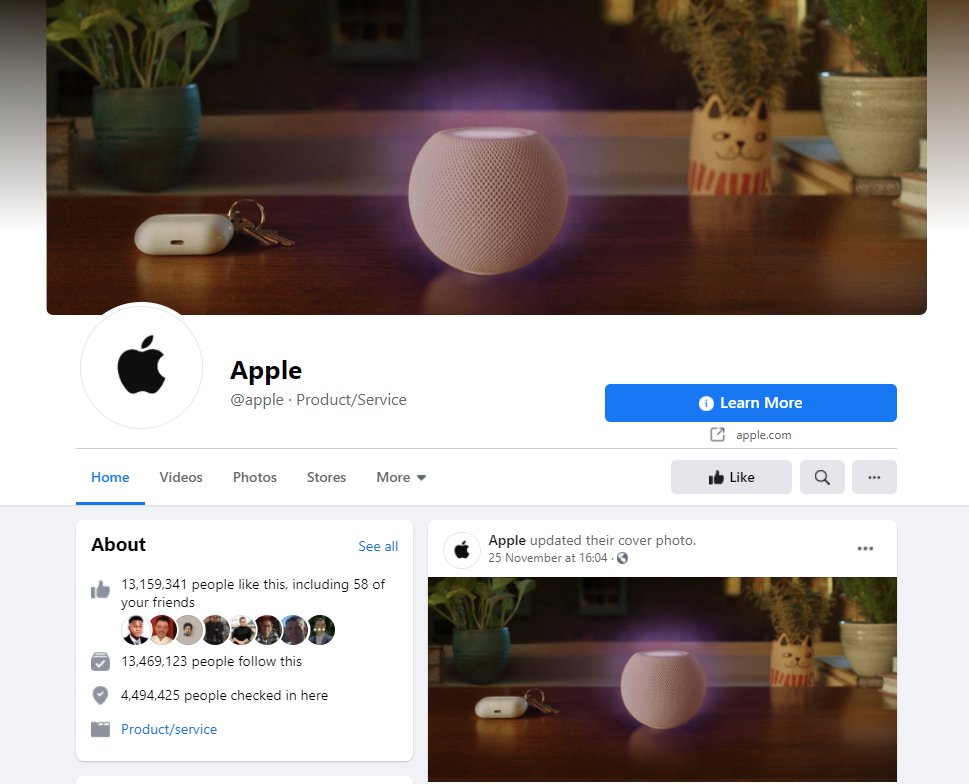 Facebook has officially taken off the blue tick mark from Apple's Facebook page. The move comes in light of both tech being giants engaged in a public row over using consumer data for advertising.
What Has Happened?
Mark Zuckerberg owned Facebook has taken a step further in their recent dispute with Silicon Valley giant Apple.
Twitter user Gil David tweeted : "Sh*t just got real. FB removed Apple's blue verification tick".
Facebook also owns Instagram and Apple's Instagram account still seems to sustain the blue verification tick. A rationale human can anticipate similar circumstances to follow.
Gil David, humorously, points out the same thing. He adds a threat to his initial tweet saying: "Waiting for the IG team to get the memo"
No statement has been made from Facebook as of now.
The Background
Earlier this year, Apple announced that it plans to ask users if they want their data to be shared in targeted advertising, tailored to you.
The move is likely to hurt Facebook, which has warned it could halve the revenue from its ad program by half.
Apple believes it is taking a 'stand for its users' whereas Facebook is a staunch proponent of the 'small businesses' which rely on targeted advertisement to boost sales, revenue and generate leads.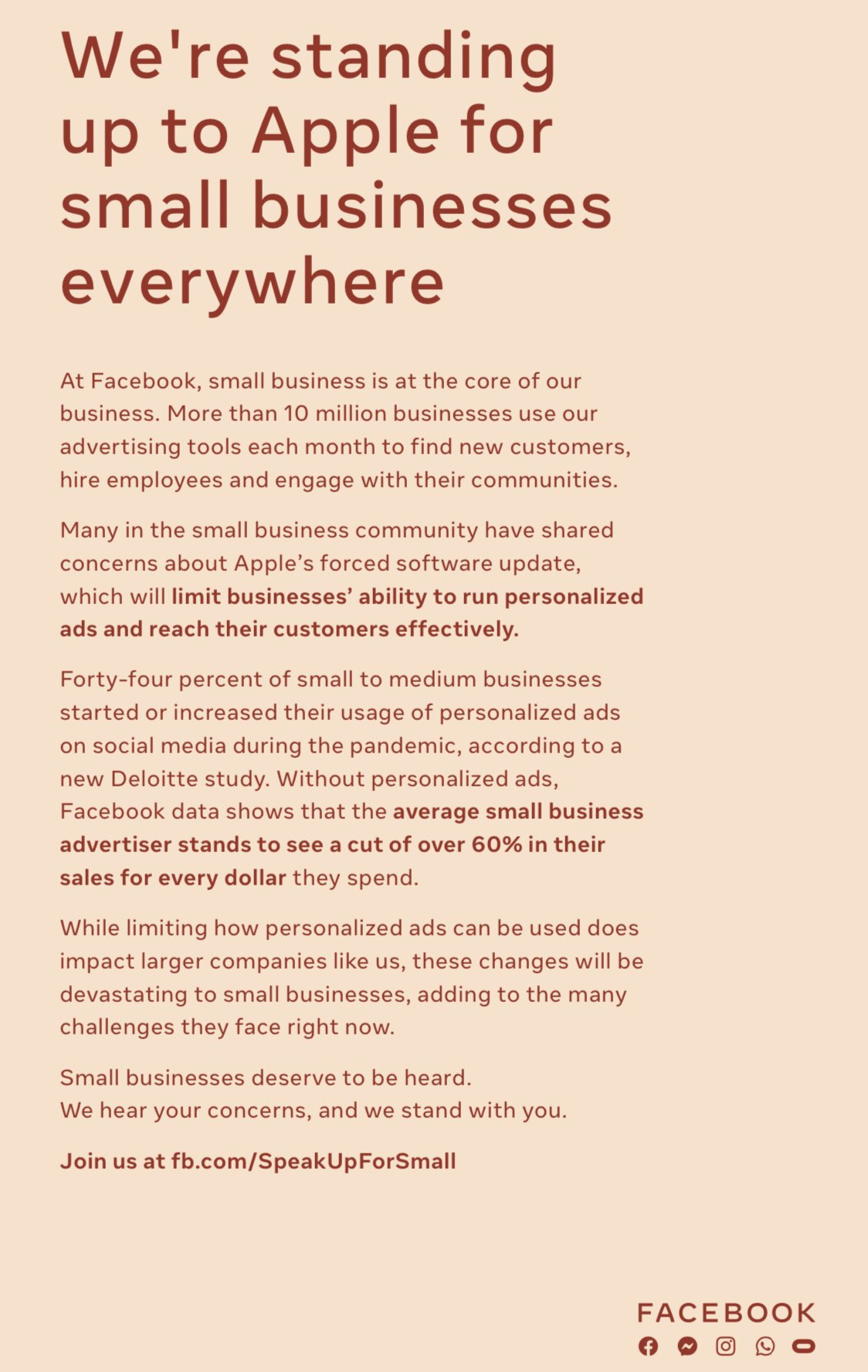 On December 16th, Facebook published page newspaper ads in the NYT, WSJ and WaPo attacking Apple's expected iOS 14 changes that will make it harder to collect data for targeted advertising.
"Facebook has already been sued by the Federal Trade Commission, 46 states and two authorities for undermining trust, so you are trying to play the victim here.
Apple's Response
It seems like the Apple executives and employees are waiting for the alarm bells to ring. Or have they snoozed it? There has been no response from Apple yet. But if things take a turn for the worse, we might be seeing a bitter ending to 2020. Are iOS users going to have access to the Facebook app on their phones? This remains the big question.
It's not just the Facebook app. It's allies Instagram and Whatsapp can be under threat too if this tech-war between the giants gets out of control.
Apple has, for years, promoted privacy as one of the key features of its phones and other products, making small adjustments and bringing in new features it says improve user privacy.
Apple will definitely issue a statement talking about its stance soon, Clout News predicts. We'll bring you the latest on this story as it unfolds.