Fans of BLACKPINK discovered a hint to BLACKPINK's upcoming collaboration on the Korea Music Copyright Association's website.
BLACKPINK is one of the most popular K-pop groups in the world, with millions of fans and numerous awards. The group has also been known for their successful collaborations with other international artists, such as Dua Lipa, Lady Gaga, Selena Gomez, and Cardi B. Now, it seems that BLACKPINK has another exciting collaboration in the works, this time with American singer-songwriter Bebe Rexha.
How did fans find out about the collaboration?
On May 20th (Korean time), a fan of BLACKPINK discovered a new song registered under BLACKPINK on the official website of KOMCA – the Korea Music Copyright Association. In particular, BLACKPINK is listed as the performer of the song "Fit For", alongside American singer-songwriter BEBE (Bebe Rexha), suggesting a collaboration. On top of this, THEBLACKLABEL songwriter Danny Chung is also credited as a composer of the song. It is known that Danny Chung has participated in various BLACKPINK releases in the past, including 5 songs in "THE ALBUM" ("Lovesick Girls", "How You Like That", "Love To Hate Me", "Pretty Savage", and "Crazy Over You"), and most recently, 2 songs in "BORN PINK" ("Shut Down" and "Pink Venom").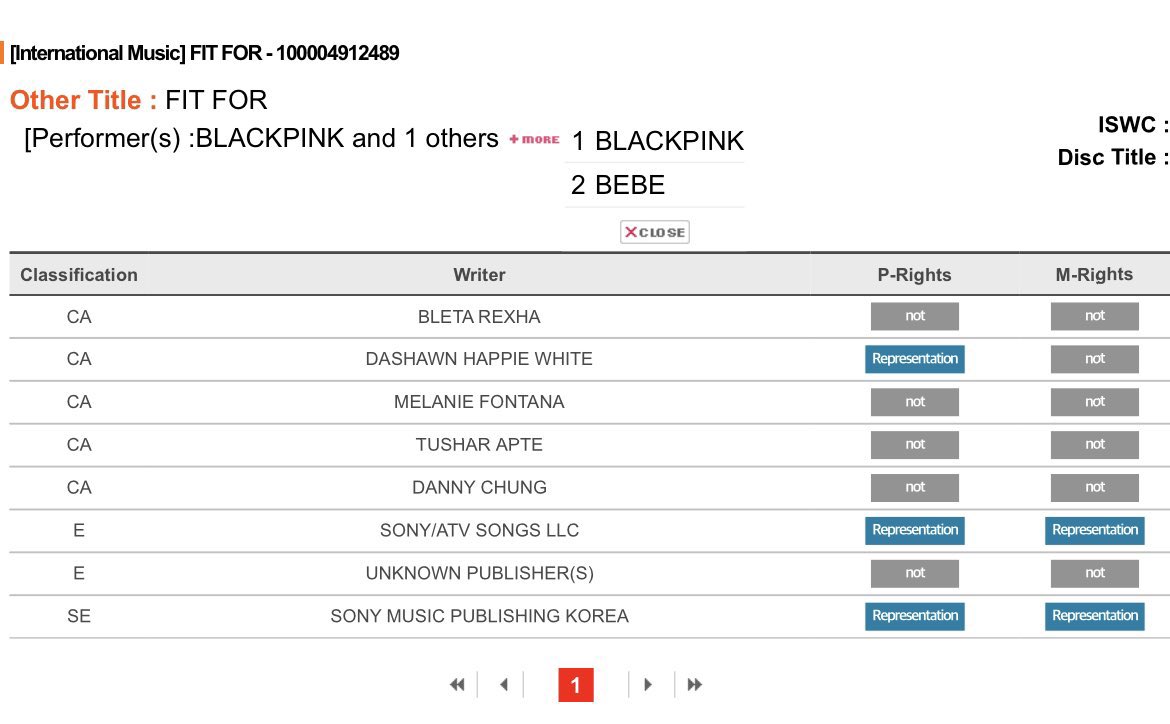 Bebe Rexha is a Grammy-nominated singer-songwriter who has released several hit songs, such as "Meant to Be" with Florida Georgia Line, "I'm a Mess", "In the Name of Love" with Martin Garrix, and "Say My Name" with David Guetta and J Balvin. She has also written songs for other artists, such as Eminem and Rihanna's "The Monster", Selena Gomez's "Like a Champion", and Nick Jonas' "Under You". Bebe Rexha is known for her versatile style and genre-blending sound, incorporating elements of pop, rock, R&B, hip-hop, dance, and country music. She also worked on BLACKPINK album track Tally from Born Pink.
The alleged collaboration between BLACKPINK and Bebe Rexha are thus drawing huge excitement and anticipation from fans and music listeners alike. Fans are curious about how the two artists will blend their musical styles and showcase their vocal talents. Fans are also hoping that the collaboration will be released soon, as BLACKPINK has not released any new music since their second studio album "BORN PINK" last year.